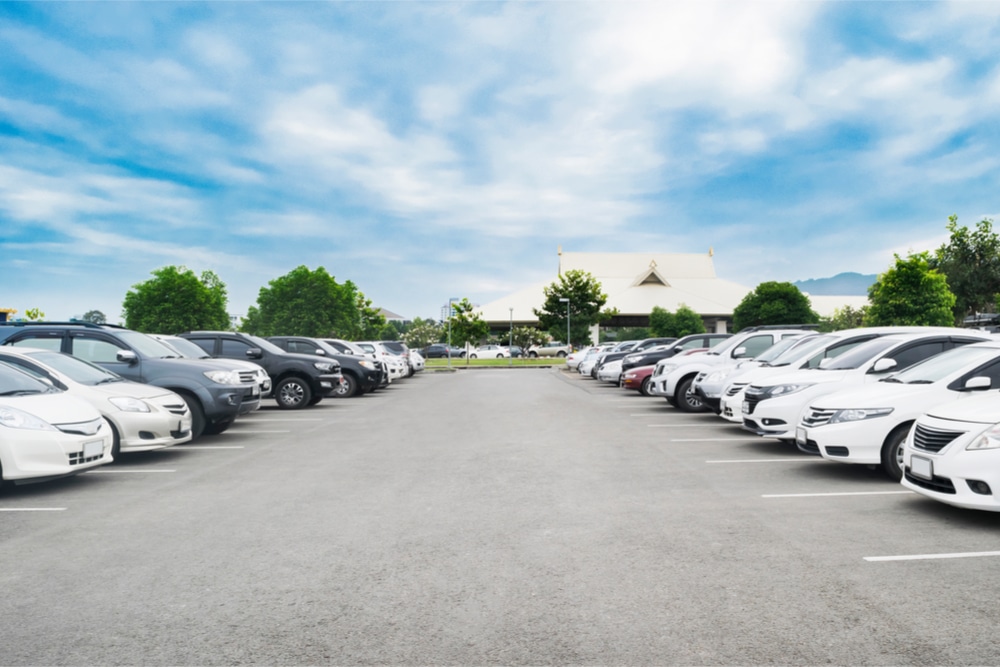 Pothole Free Parking Lots and Customer Retention
Potholes plague many of America's roads. The American Society of Civil Engineers reported that 24 percent of Missouri's roads are in poor condition, with problematic cracks and potholes. The costs of pothole damage reach up to $3 billion annually. If you want to keep your customers coming to your business, make sure your parking lot is free from this problem.
Having a pothole issue in your parking lot could potentially drive away buyers; something you definitely do not want. We know that commercial properties have to maintain a great reputation and that the first impression patrons experience is the parking lot. Here's what you need to know about how potholes affect your commercial property and your property's business.
What Causes Potholes?
Parking lots undergo constant traffic from cars and delivery trucks to pedestrians and bikers. Concrete parking lots can last up to 40 years, but they're still prone to damage, and can eventually forming potholes.
Pressure, weather, and time are the three elements that create potholes. Pressure causes the concrete to break down and compress. The small cracks that surface because of this pressure become worse as time passes. The weather doesn't help because rainwater can make these cracks expand and leave behind unsightly and annoying potholes.
Water is both concrete's best friend and worst enemy because you need water to make concrete, but water is also the main cause of concrete damage. As water gets into the cracks in the road surface, it freezes and disintegrates the concrete.
Why Potholes are Bad for Business
Imagine a car pulling into your parking lot on a smooth surface, and then the car goes into a pothole, the strut fully extends and pushing the tire into the hole. This sudden jolt not only startles the potential customer, but it also could cause costly damage to their car.
This type of experience gives a bad impression and could cause customers to drive away, and profits could suffer. Customers will simply drive over to another business with a damage-free parking lot, and not worry about their vehicles or their safety.
As a property manager, you need to make sure your customers are happy with all aspects of your property. You can start by keeping your parking lot properly installed from the beginning and well maintained.
Quality Parking Lot Repair
Concrete is extremely durable, versatile and has a long lifespan. But concrete parking lots still require regular maintenance. Our commercial parking lot repair and concrete installation services can help you achieve the aesthetic look of your property's parking lot and ensure that customers will want to continue to do business with you.
It is important to hire a concrete contractor that is knowledgeable about what materials and additives will give your concrete the ability to withstand high amounts of traffic to avoid pot holes.
At K&E Flatwork LLC, we offer high-quality, efficient, and effective commercial concrete installation services. Our in-house team of concrete experts will diagnose and provide long-term solutions that keep your commercial establishment's parking lot looking professional and safe.
Contact us today to request a free concrete estimate!