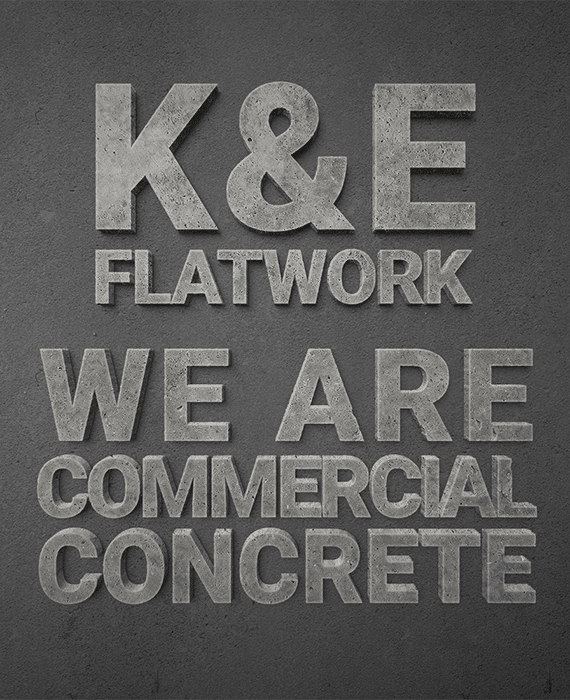 I'm Kevin Kirtley, CEO, at K&E Flatwork. I am proud of the company we have built. K&E Flatwork is more than just another commercial concrete company in Kansas City. When I started this company, I came from a business background, not a concrete background. For most concrete companies, it's the opposite. I knew if we could offer high-quality concrete work, I could set up the internal operations to create a company that not only delivered on the product, but made the experience better for our customers as well.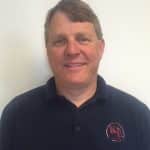 KEVIN KIRTLEY | OWNER & CEO
At K&E, you will always get a dependable product. In addition to that, you will also get professional service, upfront pricing, timely delivery, and amazing customer service. The choice is yours. You can choose a typical concrete company who delivers great concrete, or you can choose a professional company who delivers great concrete and great service. While we both may solve your concrete problem, choosing K&E will solve a lot of other problems too – scheduling, coordination, payment, etc.
Better Concrete & a Better Experience
For over a decade, we have been refining our processes, our product, our delivery, and our customer service skills. We are proud of the reputation we have built in the community and within the flatwork industry. When you need quality concrete, call on K&E Flatwork.
Call us for a smooth concrete experience.
Leading the way in flatwork
AWG has been doing business with Jack Van Lear and K&E Flatwork for a few years now. This is a true partnership. I trust Jack to provide honest opinions on work that does or does not need to be done, fair and straightforward quotes the first time, and that his team will complete the work on time, safely, and at a very high level of quality. If you have any questions or would like to discuss the experiences we've had with K&E Flatwork, please feel free to contact me.
I don't write many testimonials on behalf of contractors but in this case K&E Flatwork and you specifically have earned a high level of commendation. I have worked with K&E under your supervision on a majority of my concrete repair projects for the past 6 years. A great relationship based on pricing, timeliness and workmanship have made you our go-to company. We have worked on both simple and  intricate repairs from sidewalks and curbs to MoDot coordinated projects. You have given us choices of repair methods when money is tight and re-bid work for owners who have been a challenge. When needed you have coordinated with other contractors for additional project services minimizing my need to be involved at that level.

Bottom line, I like working with career professionals in their field and when you combine extraordinary quality and fair pricing with detailed bids, quick action and tenant/owner awareness  without change orders or punch lists the decision to go with K&E Flatwork is an easy one.
I would like to thank you for the great work the K&E Flatwork has been done for the Marley/ SPX plant. The effort that you put into getting the quote to us in a timely manner helped a lot in making our projects a success. We appreciate the professional manner that the employee's at K&E Flatwork treats our employee's and maintaining the safety rules that we have here at the plant. I know working at the plant with our equipment operating, and the people doing their job makes your job more difficult, but you always seem to get it done on time without a problem.

The concrete work that K&E Flatwork has done in the past years has held up great to the abuse that we give it every day.  This plant is extremely hard on the massive amount of concrete that we have for this facility. Having a good surface for all of the trucks, trailers, forklifts, and the people that use it for this three shift operation is extremely important for the safety of our workers that use it every day.

We look forward to using K&E concrete in the future with our annual concrete projects. Keep pushing forward with the safe and professional work that K&E seems to demand in every job that you have done for me.