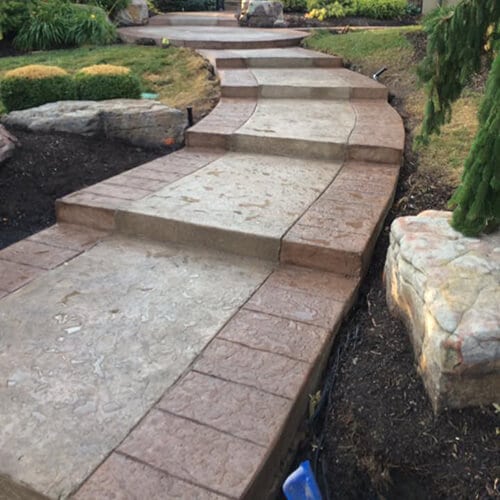 Why don't you work directly with home owners?
Over the years we have tailored & refined our processes to work most efficiently for commercial clients. Small one-off jobs are not our thing. We believe in making lasting partnerships and doing repeat business with our clients. Being specialized allows us to offer the highest quality of work for affordable prices.
How soon can we drive on the new concrete?
It will depend on what you and your Project Liaison decide upon regarding your needs and budget. We can give you a product that is ready for use within as little as 6 hours, or others that can take up to 21 days to cure.
We have lots of car traffic, how do we keep cars out of your work areas?
Your project will be scheduled allowing plenty of notice for you to inform all parties that will be affected. We will place traffic cones in our construction areas in order to have a safe work environment and cause the least amount of disruption to traffic. The nature of this kind of work causes a certain amount of disruption. Our efficiency allows us to do quality work in a timely manner.
What is your lead time?
We schedule a steady 3-4 weeks out at all times but with proper communication we can accommodate you as early as 7 days out.
What is your standard price per square foot?
We are here to estimate and provide every job the attention it deserves and a price that reflects its specific needs.
How long will the project take?
This depends on the type, and scope of work being performed.