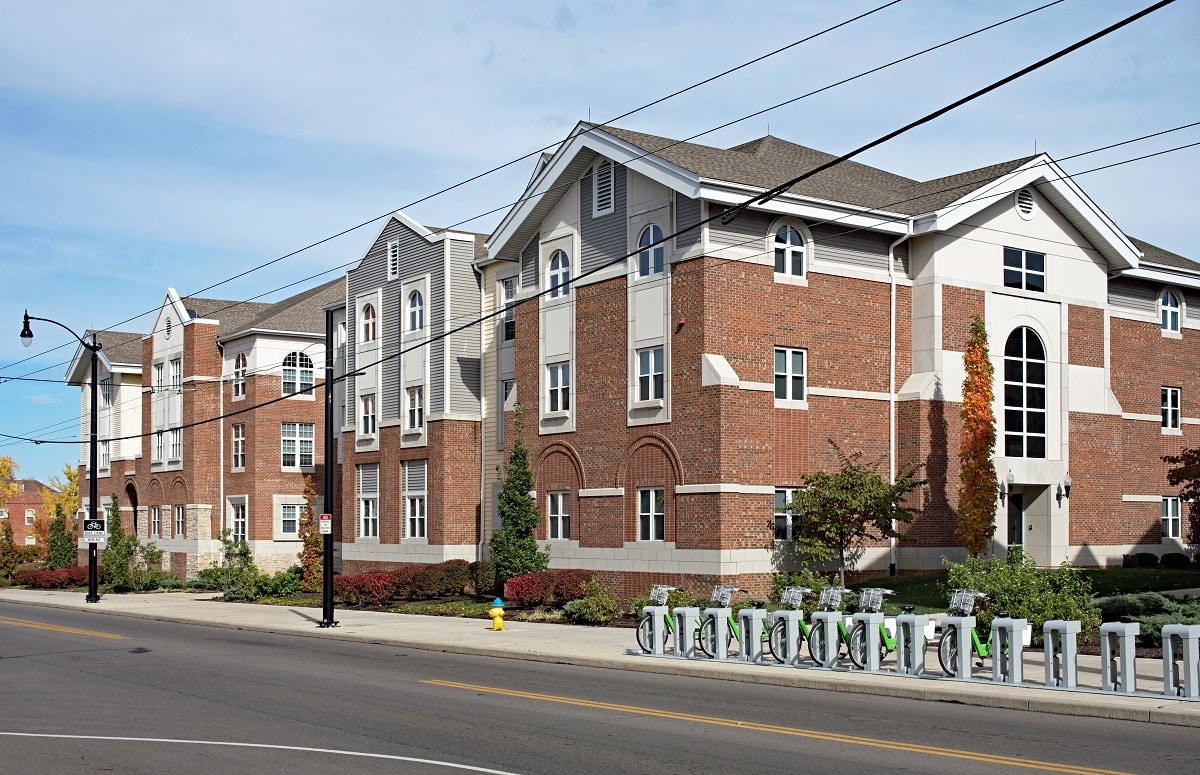 How to Improve Your Commercial Curb Appeal
Are you looking to make an impression on potential customers and tenants as soon as they pull up to your commercial property? Are you seeking ways that will show passersby just how successful and well-maintained a business establishment you have? If so, then focusing on improving the curb appeal of your commercial property is essential.
By taking time to focus on making upgrades around the outside of your commercial property, you can add significant value—both financially and in terms of perceived prestige. In this blog post, we'll be discussing various tips for how to improve your commercial curb appeal quickly, affordably, and without sacrificing quality.
Paint Your Building's Exterior
First impressions matter, especially when it comes to your commercial property. The exterior of your building plays a significant role in attracting potential customers and creating a positive image of your business. One of the easiest ways to give your property an instant facelift is by painting the exterior.
Not only will it instantly brighten up the space, but it will also give your building a refreshed and updated look. With a variety of colors available, you can choose one that complements your brand and sets your business apart from your competitors.
Replace Outdated Signage
An important aspect of your curb appeal is your signage. Outdated and dull signs can turn potential customers away before they even have a chance to interact with your brand. By replacing old signage with a modern design that reflects your brand, you can improve your curb appeal and draw in more customers.
A sleek and eye-catching sign can make a lasting impression and set the tone for the customer's entire experience with your business. Don't underestimate the power of a well-designed sign in making a positive impact on your commercial success.
Install Outdoor Lighting
If you've spent time and money perfecting your commercial space, why not showcase it in the best light possible? Installing outdoor lighting could be the missing piece to take your curb appeal from average to outstanding. By strategically highlighting key features of your building, you can make a lasting impression on potential customers and clients.
Plus, adding lighting is also a safety measure, making your property more secure after hours. Don't let your business go unnoticed in the dark—enhance the look and feel of your space with professionally installed outdoor lighting.
Add Landscaping Elements
By adding some well-placed landscaping elements to your commercial property, you can create a more inviting and fresh appearance. Nothing breathes life into a property quite like colorful flower beds or stately trees.
Not only do these elements add a natural touch to an otherwise sterile environment, but they can also help to soften the harsh lines of buildings and parking lots. By taking the time to add these simple yet effective landscaping features, you can help ensure that your commercial property looks its best and attracts customers in droves.
Clean Up Any Trash or Debris
If you're looking to improve your commercial curb appeal, start by cleaning up any trash or debris around the property. Not only will it give your business a more professional appearance, but it will also create a safer environment for your customers and employees.
Taking the time to tidy up the exterior of your property can make a big difference in how your business is perceived, showing that you take pride in your establishment and care about the well-being of those who visit. Why not start today and make sure your business is making the best first impression possible?
Add Benches and Seating Options
As a business owner, you want to provide your customers with a comfortable and welcoming atmosphere from the moment they arrive at your storefront. One way to do this is by adding benches and seating options to your outdoor areas. Think about the times when your customers may need to wait, whether it's to have their car serviced or as they wait for a table at your restaurant.
By providing comfortable seating options, you are not only improving their experience but also enhancing the aesthetic appeal of your commercial property. Choose styles and materials that match the overall design of your business, and your benches and seating areas will become a functional and stylish addition that elevates your curb appeal.
Maintain and Repair Your Sidewalks and Parking Lot
When it comes to running a successful business, first impressions truly make a difference. Potential customers judge your business based on the way it looks, and that's why keeping up with maintenance and repairs is so important. Your sidewalks and parking lot are two of the most visible and heavily trafficked areas.
Therefore, they must remain in impeccable condition. A simple crack or pothole can make your company look unprofessional, deterring customers from giving you their business. Don't let something preventable ruin your perception with the public. Instead, prioritize maintaining and repairing your sidewalks and parking lot to make sure your commercial property stays looking its best.
In conclusion, taking small steps towards improving your commercial curb appeal can help boost your business. Investing in the upkeep and repair of sidewalks and parking lots will ultimately help create a safe and rewarding experience for customers that visit your establishment.
At K&E Flatwork, we understand the importance of proper concrete installation and repair when it comes to making a lasting impression on customers. We are focused on providing the highest quality of materials and services that make us stand out from our competitors.
If you are looking for quality concrete paving or repair services for your business, contact K&E Flatwork today! Our experienced team will work with you to meet all of your needs while ensuring you get the most out of your investment. Let us help make sure that your commercial property looks its best!