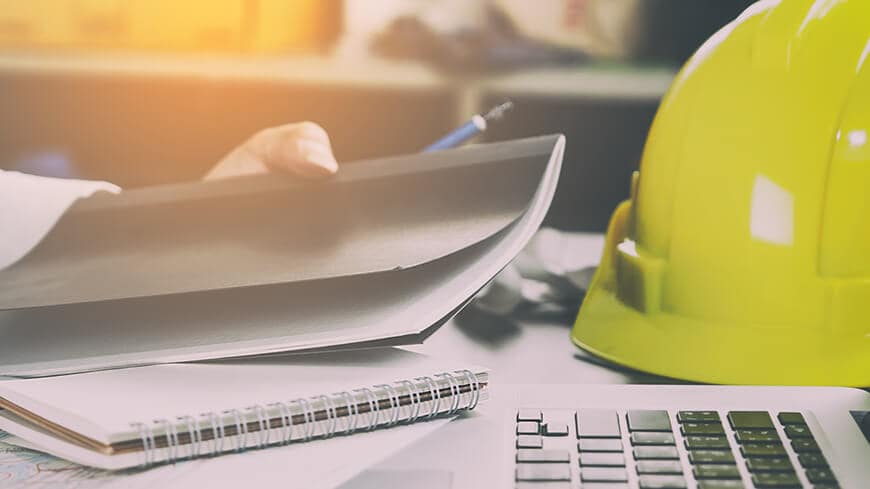 A Property Manager's Guide to Concrete Project Management
A body is nothing without a head to guide it. The same principle stands regarding the success of a construction project. The effective implementation of such a task relies greatly on you, the project manager. Your responsibilities may be summarized as ensuring that a project is executed smoothly, from checking that a project complies with industry standards and fulfills the stakeholders' expectations to making sure that it stays within budget and finishes on time.

It's not just a full-scale construction that benefits from project management, though. Specialized concrete projects could also be vastly improved when managed well. Even smaller-scale jobs like sidewalk repair and warehouse paving installation require the skills of a dependable individual who can coordinate with suppliers and sub-contractors, as well as supervise the workers on-site.
Homeowners and property managers may assume the job, but that doesn't mean they're up to the task. There's more to concrete flatwork than meets the eye, in fact. This is also why property owners who previously had concreting work done chose to turn the work over to concrete contractors like K&E Flatwork.
Construction Project Management Process (and an Integration of Concrete Project Management)
Construction project management has four known phases: Initiation, Planning, Execution, and Closing. As the person in charge, you will be involved in every stage.
Project Initiation – Contrary to what many might think, planning is not the first stage of a construction project. A feasibility assessment is. The parties involved will determine if the project has potential, and whether or not they should move forward. When everyone decides to greenlight the project, your team will then draft a project initiation document (PID). This is essentially the foundation of the project as it contains details like goals, scope, organizational charts, stakeholders, and risks.
The initiation phase could go a lot quicker for a concrete project, especially if it's for repairs or enhancements (in addition to a structure that's already standing).
Planning – Although the entire team is involved in planning the project roadmap, it's your responsibility as the PM to draft the project management plan (PMP), which will guide the execution of the project. You need to produce the following:
Documentation detailing objectives, deliverables, schedules, and milestones – This refined list will serve as your guide in managing the various aspects of construction. Refer to these documents when tracking timetables.
Work breakdown structure – This is a visual diagram that divides the entire team into smaller, more manageable sections. For example, in a house construction project, the work breakdown structure will outline deliverables under Internal Work (subsections include Electrical and Plumbing), Foundation (Excavation, Steel Erection), and External (Masonry, Roofing, and Finishes).
Communication plan – Establish lines of communication among stakeholders, suppliers, and the teams handling the deliverables outlined in the work breakdown structure. Aim for transparency within the organization. This will cut down the communication hierarchy and save time for everyone (keeping involved parties in the loop reduces the need for phone calls, emails, and meetings.
Risk management plan – Managing a construction project without any contingency plans is unwise, especially for safety matters. Construction sites are law-bound to implement safety management measures to prevent accidents, injuries, and delays. The same thing applies to contracted smaller-scale concrete jobs. Also, it's important that you allow room for flexibility. It's possible to be strict with milestones and benchmarks but flexible on the methods of accomplishing them, after all.
Execution – Once construction starts, you need to be an active supervisor and be integral to the project's process. Staying behind a desk doesn't send a positive and motivating message to the rest of the team; you need to be seen by your team taking a personal interest in how the work is proceeding. This also pertains to your duties when you enter the fourth phase of construction.
Performance Evaluation and Monitoring – As the PM, you need to have a first-hand account of all aspects of the project to be truly effective in your role. Monitor work progress, oversee the execution, and verify the quality of the work being done.
Closing – Just before project completion, the team will once again gather to re-assess the finished work, including the high and low points of the operation. All parties will identify any unfinished segments. You will also discuss the final budget and calculate the remaining cost of the unfinished work. Collectively, you will produce a report which will be a valuable resource for future projects.
The Project Management Institute (PMI), which provides certifications for project management professionals, identified these five phases of construction management.
Responsibilities of Concrete Project Managers
Stakeholders and property owners have high expectations of concrete or construction project managers (PM). To be an effective PM, you must:
Constantly learn about the industry. You need a comprehensive knowledge of matters regarding concrete and laying flatwork. Otherwise, it will be difficult — and irresponsible — to draft a project plan. For example, you should know about different types of concreting materials and how long it takes for poured concrete to settle and dry.
Be deadline-driven. Finishing on time, if not earlier, is every PM's goal.
Anticipate problems and be astute in your preparations. It's important that you correctly anticipate problems. Anticipation and preparation go hand-in-hand with knowledge. It's only when you know enough about the process that you can assess situations, predict problems, and prepare for them accordingly.
Manage people effectively. Regardless if you work with a team of three or three hundred, you need to be a good communicator, motivator, and leader. Strive to become a PM workers and supervisor will follow and respect.
Always stay on top of things. As the individual responsible for the overall project, you have to stay on top of things. Property owners, stakeholders, and supervisors look up to your guidance in these areas:
Project Planning
Time Management
Cost Management
Quality Assurance
Site and Worker Safety
Contract Administration
This list doesn't exhaust your responsibilities as a construction project manager. It would be impossible, in fact, as the Construction Management Association of America (CMAA) says that construction managers perform at least 120 tasks for any given project. Our experienced site supervisors at K&E Flatwork can attest to this.
Our Affirmation and Practical Applications
As a concrete solutions contractor, we help property managers by absorbing the tasks of a concrete project manager. We oversee our team of flatwork experts, ensure the timely delivery of supplies and equipment from partner suppliers, and keep each client apprised of our progress.
As a partner to general contractors for civil works, industrial, and business constructions, we understand the importance of delivering quality work on time. That's why we have concrete specialists on-site to check on the quality of our flatwork products and installations. We also have business people who work behind the scenes, making sure that we're on the right track.
K&A Flatwork does all these to show our commitment to providing hassle-free concrete services to partners and clients. If you are a home or property owner, property manager, general contractor, or construction project manager looking for a reliable concrete solutions contractor, contact us. We will be happy to assist you.