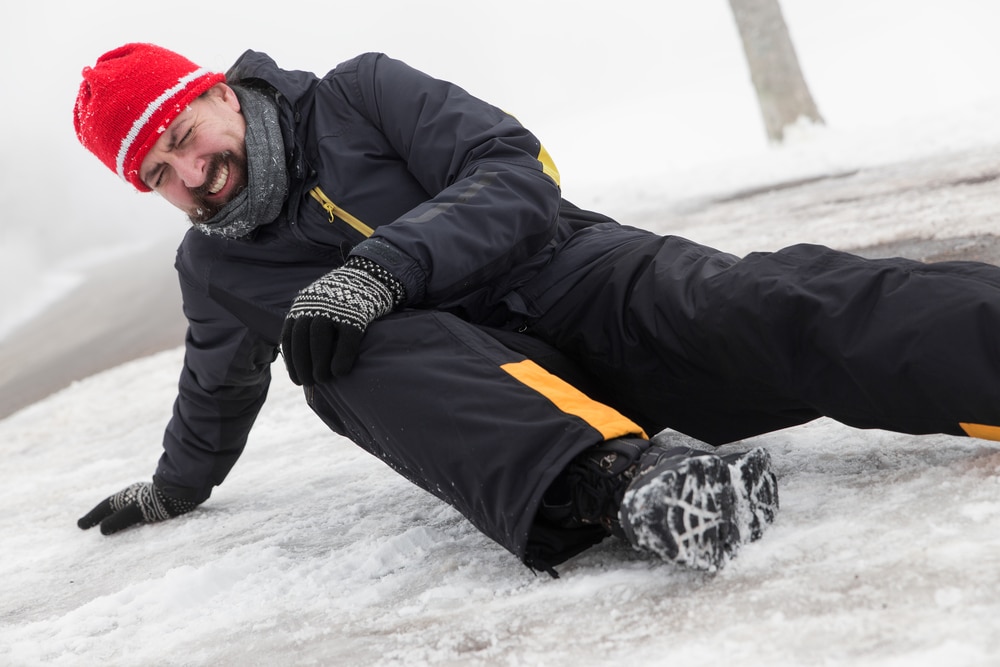 Tips to Prevent Parking Lot Slip and Falls
Though winter brings with it holiday cheer; it also brings with it accidents due to snow and ice. For many businesses, this is the season for an increased risk of slips, trips, and falls. You don't want any of these accidents to occur on your premises, parking lots, or sidewalks. Pay attention to the places can accumulate a lot of snow and ice and provide a less hazardous to anyone walking on your property.
Slip and Slide: Tips to Prevent Parking Lot Accidents
Here are some tips for parking lot safety during the icy winter months.
Where to Move Excess Snow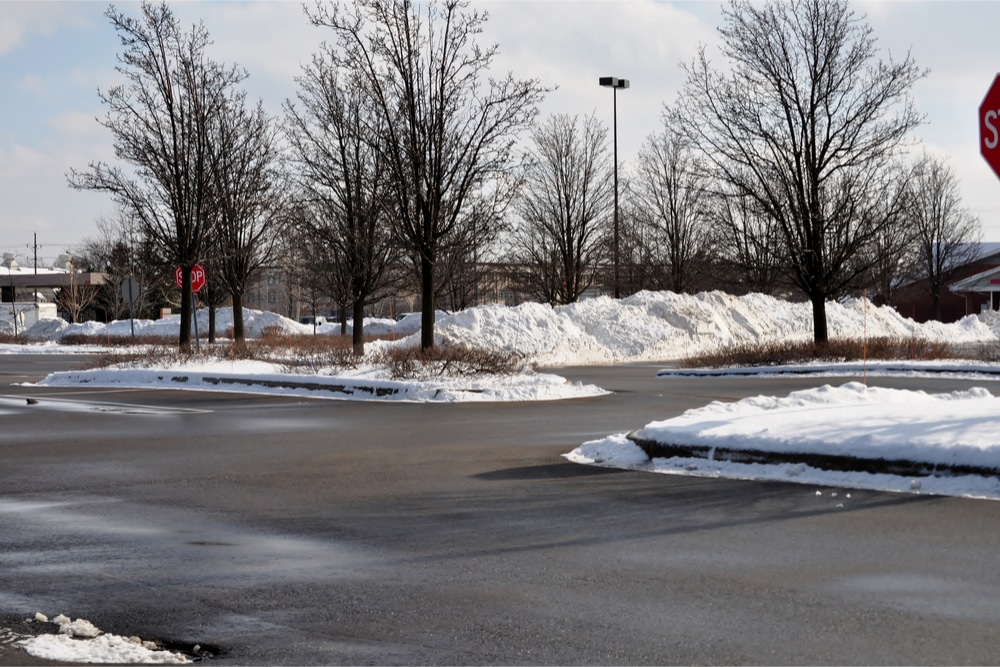 There should always be someone who is responsible for clearing the snow from your parking lot, whether it's you, your landlord, or a contractor. If you don't have someone overseeing the snow removal process, it could pose a risk to the safety of guests and employees, alike.
One large part of the snow removal process is knowing where you can and cannot create snow piles. Make sure that you check with your local government before the winter begins, as snow removal regulations change by city, county, and state. Some things you should remember about removing snow are:
Snow must be piled away from areas with foot traffic, including entrances and exits.
Any snow piles created should be in places where the melted snow won't flow into high-traffic areas, since the melted snow may freeze and turn into sheets of ice. The melted snow should flow freely into storm drains that are free from obstructions.
Snow should never be piled near mailboxes, water drains, and gas meters, and should never inhibit the visibility of drivers as they enter or leave your parking lot.
Stock Up on Winter Preparation Supplies
You should always have the proper winter safety supplies on hand. This is to make sure that you're prepared in case the worst-case scenario happens. Some essentials that your business should have are:
A large supply of ice melt.
Shovels to clean up snow or snow drifts.
Caution signs or cones to properly identify potentially hazardous areas.
Reflective safety vests for whoever is out shoveling the snow buildup, especially in areas like the street or parking lot. This is for increased visibility, which will reduce the risk of injury.
Perform Parking Lot Maintenance
You should make sure that your parking lot is free from hazards. You can do this by establishing a formal inspection program that can help with planning for the necessary maintenance, which should include the following:
Regularly check for cracks, potholes, and uneven surfaces on your parking lot to reduce the risk of trips and falls.
Inspect light bulbs and replace whenever necessary. You should always keep your parking lot lit up.
Paint elevation changes with bright, contrasting colors using slip-resistant paint.
Ensure that drain covers are flush with walking surfaces.
At K&E Flatwork LLC, we take concrete paving in Kansas City seriously. You won't have to worry about cracks, potholes, or other risks in your parking lot or sidewalk with us.
Don't hesitate to get in touch with us for more information on our reliable services.