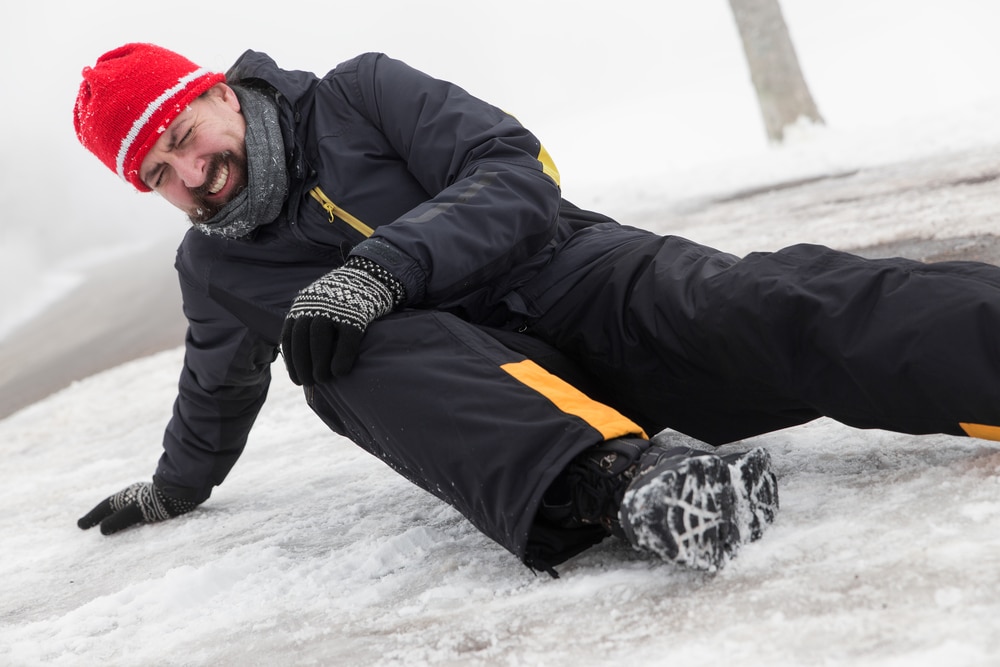 How to Reduce Slips and Falls in Parking Lots
If you put in the work to maintain your parking lots, sidewalks, curbs, and other outdoor surfaces, then you can prevent slips, trips, and falls. This will protect you, your customers, and your team, so it is very important that you put in the work to ensure that you are taking the right precautions. If you want to find out more, take a look below.
Focus on Lighting
If you have lighting around your parking lot, this is perfect, but you must make sure that you regularly replace the bulbs. If people often enter your business after dark or if you have employees who leave late, then walking in the dark can be a real issue for them. If you replace bulbs regularly, this should help you ensure that you keep on top of any that may be close to expiring.
Be Aware of Any Slick Surfaces
If you know that you have some very slick surfaces in your parking lot, it is essential that you power wash these where possible. Fuel, coolant, or even oil drips from vehicles can make it very difficult for people to stay safe and avoid slipping. On top of this, you may struggle with things like algae growth. If you want to stop this, then power washing with some solution should remove potential hazards while also ensuring that your lot is safe for your customers.
Adopt an Inspection Program
The first thing you need to do is try and adopt a formal inspection program. An inspection will help you identify any hazards that are present right now, and it will also help you anticipate any future repairs that may need to be done. If you implement a formal inspection program, then this gives you the peace of mind you need to ensure that your parking lot is safe and secure at all times.
Check For Cracks and Hazards
It is also imperative that you check for cracks, uneven surfaces, and depressions on a regular basis. You need to take special note of any transitional surfaces, such as between an asphalt surface and a concrete walkway. Minor cracks may not seem like significant issues, but they can grow into severe problems if left unattended.
If you seal the cracks now, you may find that this helps reduce any frost heaves, and it also ensures that the issue does not worsen over time. If you do see any depressions, uneven surfaces, or cracks, it is wise for you to highlight them with some spray paint. This spray paint will alert your customers of the issue until you have time to get it sorted.
Check Grates and Water Drainage
You must check your drain covers and utility grates. You need to ensure that these are flush with any walking surfaces, and you also need to make sure that your roofing drains do not discharge across any parking areas or even sidewalks. If you can ensure that this is the case, you can keep everyone that little bit safer.
Use Paint to Your Advantage
As mentioned above, using paint can be good if you want to highlight a potential issue. If possible, you need to try and paint any curbs, ramps, wheel stops, or anywhere with an elevation change. If you are concerned about the slopes or ramps in winter, when it gets frosty, then it may be wise for you to put down a slip-resistant paint. Do not use wheel stops, and also make sure that you have enough drainage. If you don't, you may find that the water ends up collecting, posing a more significant hazard.
Responding to Bad Weather
Although slips and falls can indeed happen any time of the year, they are far more likely to occur during winter. A good response would be for you to remove the snow and ice entirely before anyone arrives to work and for you to remove it continuously as the day goes on. Having a strict regimen will help you out a lot here, so keep that in mind.
If you have snow in your parking lot, then you need to push it to the lower end of the lot when it reaches a depth of around 3 inches. If possible, you also need to keep it close to the drains, as this will help it melt and then drain away slowly.
Maintain Any Awnings
It is also vital that you take the time to maintain any awnings. You need to make sure that they are free from holes, rips, and tears, as this could cause water to pool and make it very difficult for you to keep your parking lot free from water build-up and, in severe conditions, ice.
Consider the Elderly and Level Changes
If you have a lot of people from an older demographic or if you have employees who do not have a high level of mobility, you must be careful with your parking lot and any maintenance that you need to do. Older adults might not be aware of hazards like curbs, cracks, and uneven areas. Elevation as little as half an inch is more than enough to cause someone to fall over, so it is very wise that you keep this in mind.
Of course, there are many things that you can do to try and keep your team, your customers and even yourself safe. Invest in a good parking lot maintenance program while ensuring that you deal with any hazards as soon as possible. This will help you maintain a very high standard of safety across your business. If you need some help, K&E Flatwork offers concrete repair and replacement services, which will help you keep your business safe for everyone. Call (816) 348-3175 to find out more.