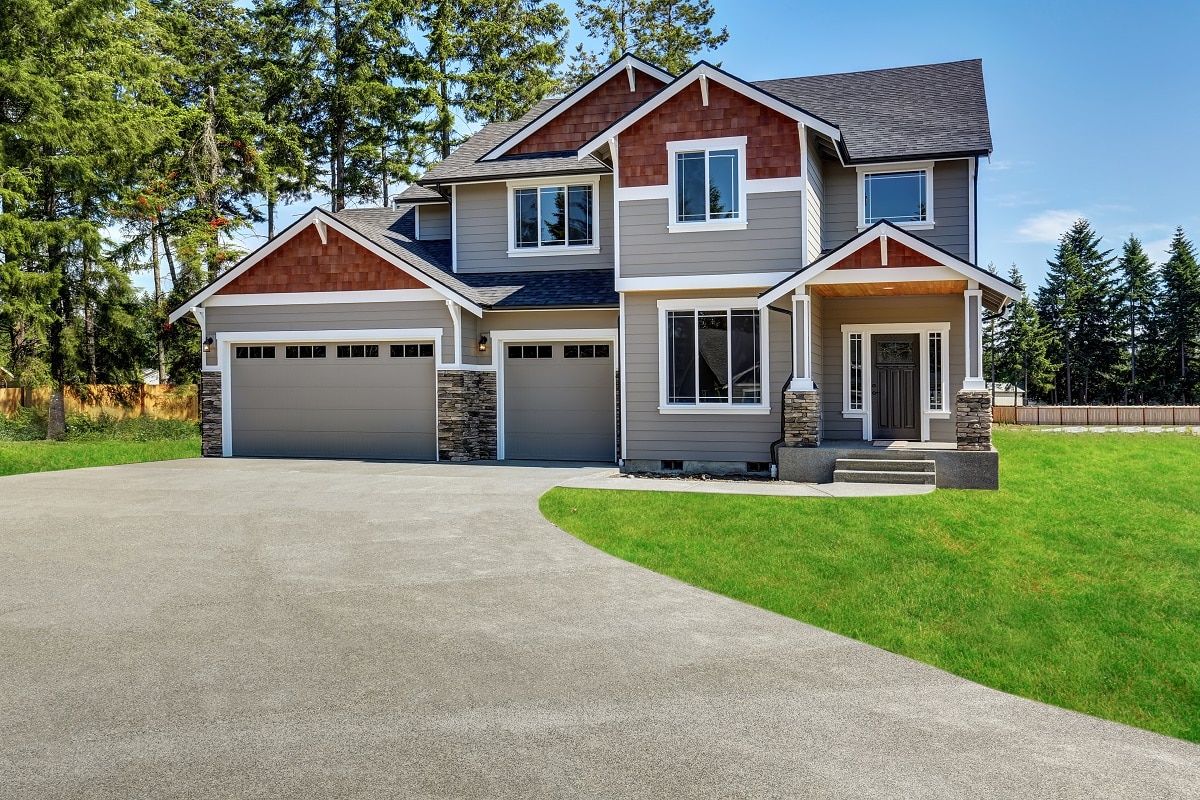 Questions to Ask a Driveway Contractor
Home building projects may be the bread and butter of your business. So you strive to bid on every single one that comes your way. The trouble is time; you don't have enough of it and you don't want time to sacrifice on delivering results. Clearly, you're going to need professional help on some projects to meet your clients' requirements.
When you've decided to hire a driveway contractor to complete some critical flatwork,  you need to be able to rely on that contractor. The hiring process doesn't have to take up too much time. But you will need some key questions to determine the skills, credentials, and work ethic of your driveway contractor.
What Driveway Problems Do You Cover?
Heavy traffic, moisture, and the usual wear can create a host of problems for a home's driveway. When you're hiring a contractor, make sure they're built to deal with these top issues.
Standing Water – This can be caused by poor drainage and improper installation of the driveway. A few puddles may seem like a small problem, but the water can seep into the concrete and cause it to degrade. This degradation can lead to cracks, or worse, potholes. Plus, standing water is a breeding ground for disease-causing bacteria and an attractive nesting place for mosquitoes. They should be dealt with immediately to ensure the safety of the driveway.
Potholes – When the weather's cool and water has seeped into the inner layer weather conditions, the concrete may expand, pushing out and damaging the material. Plus, pressure from vehicles that drive over those vulnerable areas can cause them to degrade further. When the asphalt finally cracks, it'll leave a deep and nasty dip on a driveway. Over time, a resident's vehicle may be damaged with busted suspension systems, scuffed undercarriage, or tire issues.
Cracks – Some cracks just look unsightly. Others may lead to structural problems in a driveway or cause concrete or asphalt to crumble. Like potholes, cracks often develop during cold weather, when water infiltrates a driveway and expands. As such, they need to be dealt with as soon as possible before they develop into something worse.
How Much Experience Do You Have in Installing and Repairing Driveways?
Ask your prospect if they specialize in driveway paving, repair, and maintenance. This way, you know you're working with people who use tried and tested techniques. You can also verify their answers by checking their website or online business listings for additional information. K&E Flatwork LLC, for example, has an online gallery of our work, from concrete sidewalk pavements to  driveway projects.
Are You Licensed and Insured?
Always ask for a license that proves they are legally allowed to practice in your area. This gives you the assurance that their team has received proper training and education in installing and repairing pavement.
You should also look for insurance so that you're protected from possible damages that may occur during the project, like injuries and property damage.
Can You Provide a Portfolio of Your Work?
To gauge the contractor's experience, ask for their portfolio. They should be able to show you their recent work. Look at each example carefully to determine if their output is satisfactory for your home building project's needs.
If they don't keep a portfolio, ask for a list of references. Take your time in calling their past clients and ask as much as you can about their experience working with your prospect. This will give you a good idea about the contractor's work ethic and customer service capabilities.
How Much Will This Project Cost?
A professional driveway contractor should have an estimate of work a day or so after assessing your driveway. Never just accept a quote over the phone because it's not going to be accurate.
Ask for quotes from each one of your prospects. Compare their prices with the jobs they've done in their portfolio. But don't just focus on the price; weigh the value of working with that contractor. A cheap quote for the project could mean low quality work that gives your company a bad name whereas a slightly higher price could mean efficient driveway installation that provides you with more future projects.
Which of Your Staff Members Will Do the Work?
A lot of workers will go in and out of the construction site. As such, it's important to know their names and faces to make sure you're letting in the right people. Ask for a project manager as well, so you can have someone update you about the progress of the driveway project.
How Will You Do the Installation?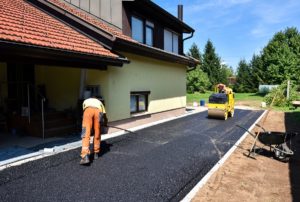 Flatwork, as you know, isn't as simple as pouring concrete and calling it a day. An experienced driveway contractor knows the right techniques and machineries ensure that the material sets properly. Your contractor should take you through their process, from pouring the concrete to adding aesthetic finishes (if your project requires it). The professional you hire should convey the precision and skill needed for this job.
Will You Take Care of Cleanup as Well?
A driveway pavement installation or repair will create a lot of waste and debris. It's the contractor's responsibility to clean up everything. They should also inform you if there are parts of your property that were affected by the work, like trees, grass, or even the home getting splattered with concrete or asphalt.
Are There Additional Fees?
Make room for extras in your budget. This way, you won't be blindsided by fees related to changes in materials or unforeseen circumstances.
How Long Will the Driveway Last?
A contractor who knows their flatwork should understand that although some concrete or asphalt materials last a long time, they most definitely won't last a lifetime. They should at least provide a timeline on when the exterior space will need reinstallation of concrete or asphalt.
Can You Work with My Budget and Schedule?
When you've shortlisted some contractors, cut that list down to one by asking this critical concern. You've already asked about the project cost, but now it's time to see if the driveway contractor's willing to negotiate.
The right contractor will be able to see the future benefits of working with one home builder. It may mean a more reliable source of revenue because more projects could come in. Once the contractor agrees to your budget, ask the next critical concern: delivery schedule.
Most home builders work on a tight deadline, and you need to know if the contractor has the capacity to be on time. Delays not only cost money; they cost you your reputation with clients. You know you'll have the right driveway contractor when you get a definite answer to meeting your schedule.
Every home building project is not only contributes profit for your business. It's also an opportunity to showcase what your company is capable of doing, from the beauty and stability of the homes to the perfection and durability of the driveways and sidewalks.
Make the right choice and partner with best team for your projects.
Professional Solutions for Concrete Paving Needs
K&E Flatwork LLC has an experienced team delivering commercial paving solutions. We've been offering our professional services to Kansas and Missouri businesses for more than a decade.
We use the best quality materials and equipment. We also handle project management procedures, like scheduling, payment, and coordination. We've been refining our techniques for years and have built a solid reputation with businesses in our community and industry. For everything commercial concrete-related, trust K&E Flatwork LLC to get the job done right the first time.
Call us today to speak with one of our concrete specialists.