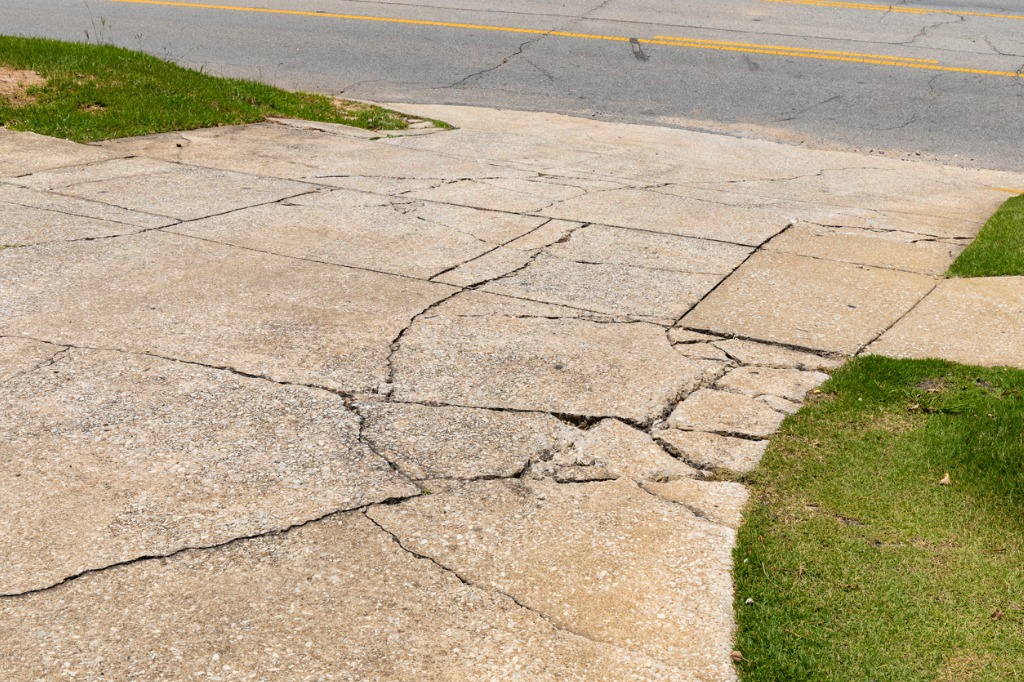 Telling Signs Your Driveway Needs Repair 
Hands-on business owners routinely maintain all aspects of their business. According to the most recent statistics, the business ownership rate in the US is 8.9%. Many are especially attentive to their commercial driveway area, examining its quality and appearance before purchasing a building.
With regular maintenance, a functional, well-constructed, and sturdy driveway can last you for decades. If you have noticed a change in the look or performance of your driveway, take action immediately. Cracks, potholes, or puddles are typical indicators that a driveway is up for some care. Whenever you notice one of the above issues, a driveway repair is definitely due.
Keep reading to learn about the signs your driveway needs repair. We'll also break down the possible reasons for repairs, tips to help you catch an issue in advance, and where to turn for professional help.
How Will I Know My Driveway Needs Repair?
When maneuvering your way from your home into the street, it is always wise to take a second look at your driveway. Should you notice any cracks or bumps along the driveway, take that as your green light for doing some driveway repair.
An unattended crack in the driveway can lead to major damage to your home and your vehicle and even cause physical injuries. A well-constructed driveway usually lasts up to 15 years, but the frequency of use and the wear-and-tear will render it susceptible to damage.
Frequently using your driveway can lead to surface distress. The condition can result from numerous issues like extreme weather temperatures, drainage, and weight pressure from vehicles passing through and parking there.
Most Common Indicators of
Driveway Repair
Any surface irregularities on your driveway should tell you that your driveway might need some attendance on your part. Luckily, driveway damages are easy to spot. You just need to be aware of what causes the damage. For instance, if you see a crack in your driveway, it will almost certainly expand to a pattern and cost you a fortune if not addressed immediately.
Other than the visual telling signs you need a driveway repair, there are some functionality issues that can point you in the direction to act. Here are common driveway issues that call for repairs.
Visible Cracks
Cracks are probably the single most obvious sign your driveway needs tending. They typically appear across the driveway's surface or alongside it. Cracks might also indicate an issue with the driveway's foundation or result from excessive use.
What's particularly dangerous about driveway cracks is that they are a gateway for water to infiltrate into the deeper layers of the asphalt and reach the cornerstones of your house. A single crack on your driveway might quickly become a pattern of cracks, sometimes referred to as "alligator skin." 
If this happens, you won't be able to fix your driveway with patches. The wisest solution is to opt for complete resurfacing.
Pooling Water
Water pooling is one of the most common telltale signs your driveway needs repair. Water pooling usually occurs when the indentations on your driveway, caused by wear-and-tear, start to fill up with water.
A top-notch driveway should be slightly sloped to prevent the water from accumulating in the holes. Pools of water are more than just a hiccup on rainy days—they can also cause your driveway to deteriorate faster than usual. What's even more concerning is that if the accumulated water penetrates the top layer of your driveway, it can cause damage to the foundations of your home.
Frequent Potholes
Just as potholes in the street can damage your moving vehicle, potholes in your driveway can mess with its functionality. Potholes would usually appear as a direct result of unattended cracks in the driveway. When a crack is left untreated, it can deepen and expand over time, resulting in a substantial gap that can weaken the construction of the driveway.
If you've noticed potholes in your driveway, you are past due for driveway repair. When these potholes fill up with water, they speed up the inevitable damage to the driveway's foundation. With water penetrating the layers of the driveway, potholes will only grow deeper and pose a threat to you and your vehicle. They can even cause serious damage to the suspension system of your car.
Loose Edges
Other than cracks, potholes, and pooling water, crumbling edges are clear signs of driveway damage. Deteriorating edges mean the driveway structure is starting to erode and will need substantial repairs if not promptly resolved. The driveway's edges will be affected mainly by infiltrated water, rendering them loosened up and split from the rest of the asphalt structure. Crumbling driveway edges should be a clear enough sign for driveway repair.
Besides indicating severe water damage, crumbling driveway edges can also signal that the top driveway layer is not thick enough or has suffered substantial damage. 
Time for
Driveway Repair
: Find a Trusted Provider Today!
With a team of professionals on hand, K&E Flatwork is at your disposal for any concrete or asphalt-related issues across Kansas and Missouri. You can trust us to deliver quality workmanship and excellent customer service and project management. We have the experience, technical expertise, tools, and materials to exceed your expectations.
For over a decade, we have been continuously improving our products, processes, and overall client experience. We take pride in maintaining a positive reputation within the community and the flatwork industry.
Whether you need commercial concrete services or want to spruce up your sidewalks, we will deliver a free estimate of your service needs and answer any questions you might have.
Browse through our gallery of completed projects and see why so many businesses and homeowners trust us to restore their sidewalks, parking lots, driveways, and more. 
Contact us by phone or email, Monday through Friday, from 9 AM to 5 PM. Our team will gladly respond to your needs and offer top-quality solutions.