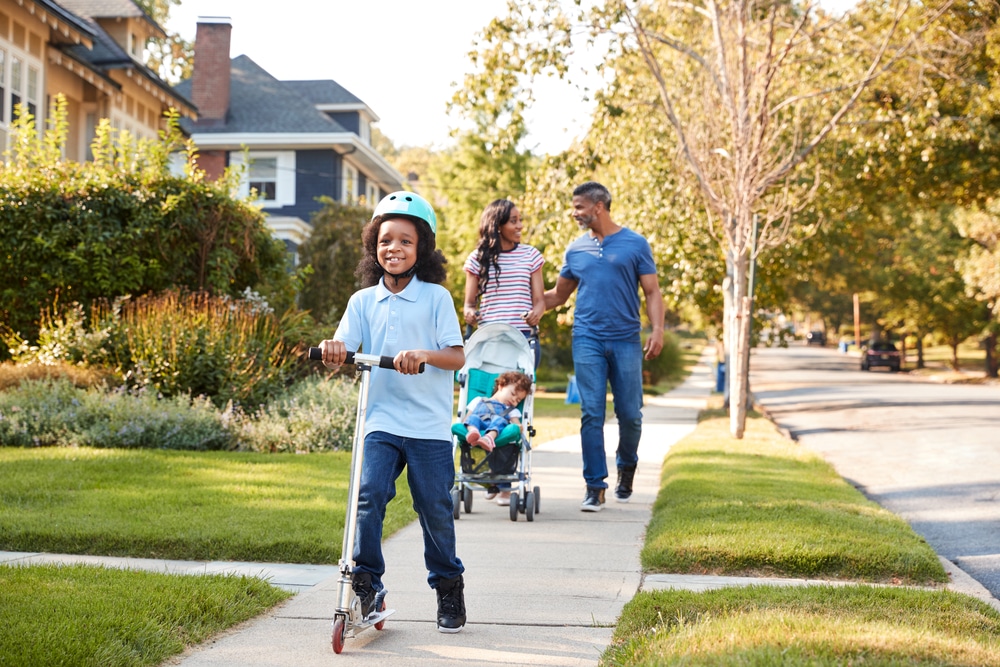 How Sidewalks Add Value to the Community
Sidewalks are an essential part of communities. It not only provides safer, more inviting environments for pedestrians but also promotes closer relationships among the members of a community.

Raising a Neighborhood's Value with Strategic Sidewalks
Sidewalks are economically beneficial to residential properties as well as to business or commercial centers.
Designing for Speed
While concrete sidewalks are naturally more conducive for brisk walks than a dirt trail, the design and construction can influence how fast pedestrians walk on it. A poorly designed and maintained sidewalk can discourage people from using it often. Rough and more textured sidewalks, such as those made with interlocking bricks, may be better for slow and leisurely walks. Smooth sidewalks made with poured or flatwork concrete are popular and highly accessible running surfaces for urban residents.
Regardless of the type of sidewalk you would construct, make sure to hire an experienced Kansas City-based sidewalk paver to do your concrete flatwork professionally.
Walkability Improves Value
Sidewalks improve a neighborhood's walkability score. Walkability, in turn, increases property value, regardless of whether it's a commercial or residential one.
Properties with higher "walk scores" or those within walking distance to public transportation, restaurants, schools, and other amenities are selling faster and for much higher prices. Commercial properties with walk scores of at least 80 are valued at over 50% higher than those with walk scores of 20 or lower. Even an increase of one point in a property's walk score can raise its average price by 0.9%.
More people leisurely walking around and using the sidewalks rather than vehicles are also indicators of overall safety in the neighborhood.
Going with the Flow
Neighborhoods with high walk scores are also beneficial for businesses. Well-designed and safe sidewalks help direct the flow foot traffic towards local retailers or commercial centers as well as foster social interaction and customer loyalty.
Businesses that are more accessible through walking earn higher profits as their customers can spend more on their products instead of on gas for their cars. Pedestrians may spend up to 65% more on local businesses.
Moreover, wide sidewalks in downtown areas provide a few feet of additional space for retailers. Restaurants, in particular, can take advantage of the wide walkways to put up advertisement stands or a couple of chairs to attract the attention of pedestrians.
Promoting Health and Wellness
Sidewalks promote greater activity and better health. People who walk briskly for at least 30 minutes can burn up to 300 calories and reduce their risk of obesity by 4.8%. Daily brisk walking also helps lower the likelihood of other health conditions that stem from inactivity, such as diabetes and heart disease, and high healthcare costs.
Employees who walk to and from their workplace (and avoid long car rides) are also more likely to have better mental health.
A healthier community is a happier place to live but also more productive, which, in turn, improves a business' overall operations.
If you're looking for the perfect partner for a concrete sidewalk project, K&E Flatwork LLC is here for you.
Contact us today for a free quote for your commercial concrete project!