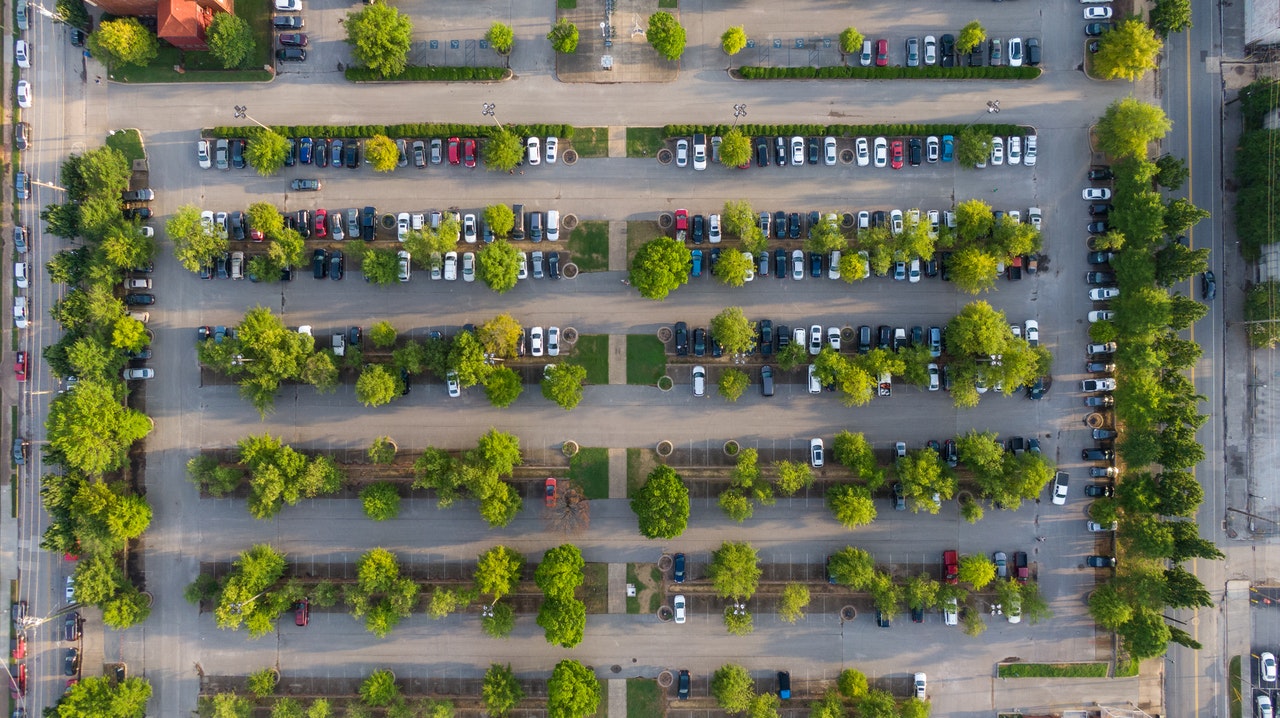 Commercial Parking Lots: Design and Construction Considerations
Commercial parking lots are subject to many requirements because they're designed for public use. These guidelines ensure the safety and accessibility of the lot for the public, including pedestrians and people that have disabilities.
If you're planning to build a parking lot on your commercial establishment, you have to observe these requirements without compromising the visual appeal of the space. Take a look at these five factors before you start construction to ensure the safety and longevity of your parking lot.
1. Purpose of the Lot
The first thing you should establish is the purpose of the parking lot. Will your lot serve as a retail parking spot for shoppers? Or maybe a large space for holding truck shipments?
The purpose of your parking lot will influence its design; everything from the measurements to the general layout. Here are some of the ways that parking lot design choices can vary depending on the intended purpose.
Parking space angles Notice how some parking lots have spaces angled at 45 degrees and others have 90-degree spaces? The angle depends on the width and length of the driving aisle, both of which are determined by the purpose of the lot. Take a convenience store parking space for example. This lot will likely have high turnover and a narrow driving aisle due to the limited space. Sixty-degree angled spaces are best for this kind of parking lot, since they're easier to drive in and out of.
Parking lot size The recommended number of spaces in a parking lot varies depending on the industry. Some businesses, like hotels, use the number of seats or rooms to determine the minimum square footage of the parking space. Research the industry-specific parking code requirements for your location. Check these non-residential parking standards for Kansas City in Missouri as an example.
Pavement thickness The thickness of your pavement depends on the kind of vehicles your lot will be holding. For large vehicles like trucks, the pavement will need more depth to achieve the necessary load-bearing capacity. Other than vehicle weight classes, you also need to consider the quality of the soil underneath when determining pavement thickness. Some soils are more prone to swelling and shrinkage, so you will want to avoid those.
2. Measurements and Space Configuration
Take the measurement of the entire lot and draw each boundary line. This will determine the total number of parking spaces you can have in your lot and the dimensions of each. Follow these steps to calculate how big your parking pavement should be.
Figure out the number of spaces Determine how many parking spaces you need according to industry recommendations or building code requirements. Again, this will depend on the purpose of the lot. Knowing the number of spaces you need to fit into the whole parking lot will help you see whether you still have space for other elements, such as gates or drop-off points. You can't compromise the number of spaces just to accommodate other amenities.
Determine parking space size The standard size of public-use parking spaces is 9 by 19 feet. Some spaces need to be bigger than others, though, such as the spaces reserved for people with disabilities. Also, consider making your space size bigger if you feel like your customers will need the space. For example, the parking lot of a grocery store should have wide spaces to accommodate people carrying groceries.
Account for space angle If you're going for 60 or 45-degree angled parking spaces, the angle will impact the number of spaces you can fit in the lot. Make sure you take this into consideration when you're planning your dimensions. For space-conscious parking lots, 90-degree angled spaces are the best option. Just make sure the driving aisle is wide enough for the vehicles to maneuver into the parking space.
Consider accessibility requirements Parking lots must be safe and accessible to everyone, including people with disabilities. You need extra space for accessibility requirements, including handicapped parking spaces, ramps, and walkways. You'll also need van-accessible spaces. These are parking spaces with wider access aisles to accommodate a wheelchair lift.
According to the Americans with Disabilities Act (ADA), the total number of parking spaces in a lot determines the minimum number of accessible parking spaces. Then, for every six accessible parking spaces, one of them must be van-accessible. You can check the accessible parking chart on the ADA website to determine how many handicapped parking spaces you need.
Consider other uses for extra space You might need to allot spaces for additional functions depending on the purpose of your parking lot. For a school parking lot, you'll need enough space for a loading and drop-off zone. If the lot is for a fast-food chain, you can offer a drive-through lane for customers.

3. Layout and Traffic Flow
Your parking lot must have an intuitive, efficient layout to prevent traffic bottlenecks. When designing your parking layout, the location of the entrances and exits is important for a smooth flow. Place them away from pedestrian crosswalks and busy public intersections to avoid traffic jams and accidents.
Consider the following elements when planning your parking layout and traffic flow.
Wheelstops Wheelstops are the concrete barriers located on the front end of each parking space. They help the driver align the car evenly on the designated space and not park too close to a curb or other vehicles.
Parking lot striping and safety markings Striping is critical to the space efficiency of your parking lot, especially if you're going with 45 or 60-degree angled spaces. The stripes guide traffic, keep the vehicles in their designated spaces, mark handicapped spots, and prevent accidents. Make sure to use different colors for the parking stripes and for the markings indicating pedestrian zones and access aisles.
Traffic signage Traffic signs protect pedestrians and right-of-way. Some signs you'll need for a parking lot are speed limit markers, directional arrows, pedestrian crossing, reserved parking for handicapped signs, and stop and yield. Remember that the placement of the signs should align with the flow of the traffic so that they'd be visible to both pedestrians and drivers.
4. Safety and Security Provisions
Having multiple vehicles coming and going at the same time can be dangerous if you don't have the proper safety provisions. Make sure your parking lot has the following elements to ensure the safety of both drivers and pedestrians.
Pedestrian safety provisions You'll need to provide the proper amenities to ensure the safety of the drivers as they walk out of their cars and into the establishment. Provide access points and crosswalks from all sides of the parking lot to facility entries. If it's inevitable for pedestrians to walk in the drive aisles, make sure the aisle is wide enough for two-way traffic.
Functional lighting design Light fixtures with sufficient coverage are essential to a parking lot. They should be bright enough to guide the drivers and illuminate the markings and signs but not to the point that they cause glare or visual interference. The lighting should be stronger in high-traffic areas, such as the entrances and exits.
Access ramps Your parking lot should have ramps leading from the handicapped parking spaces to the pedestrian access. Also, you'll need to build ramps into the perimeter curb design to allow access from the pavement to the elevated sidewalks.
5. Concrete Maintenance Solutions
Finally, you have to think about the longevity of your concrete pavement. Cracks, potholes, and other types of damage make it difficult for drivers to maneuver around a limited lot, increasing the risk of accidents.
With that, it's important to follow the necessary maintenance steps to extend the life of your concrete and prevent wear and damage. Below are the minimum requirements for preserving your concrete parking lot.
Proper installation Installation is critical to the performance and longevity of concrete. One thing to remember is that a concrete parking lot contains more than just pavement. It also has joints, curbs, and drainage facilities, all of which must work together to achieve the concrete's maximum load-bearing capacity.
If you're using Portland cement, you can use ACI PRC-330-08 Guide for the Design and Construction of Concrete Parking Lots to get the best information on concrete installation.
Annual cleaning and joint sealing Parking lots are exposed to oil, grease, and other petroleum-based substances, which can eat away the concrete. The stains can sink into the concrete and become permanent. Although they won't cause structural damage, they do affect the parking lot's visual appeal. Make sure to promptly remove stains to keep your parking lot clean and create a better impression on your customers.
You'll also need to reseal the concrete expansion joints regularly. These joints allow the concrete to expand in a controlled way, minimizing cracks on the surface. For parking lots with a high turnover, reseal the expansion joints every year to prevent serious damage.
Repairing cracks Cracks are bound to happen to any concrete pavement over time. You have to fill and seal the cracks promptly. Otherwise, water can penetrate the base of the concrete and cause structural damage.
Parking lot construction is a complicated process. The best course of action is to hire professional concrete services to make sure that you're meeting all the requirements and safety guidelines.
Commercial Concrete Services in Kansas City
K&E Flatwork is a trusted concrete contractor in Missouri, working on small industrial construction projects and large-scale infrastructure developments with the same level of service and workmanship. We provide a range of concrete services to commercial clients, including parking lot paving, sidewalk paving, and driveway repair, among others.