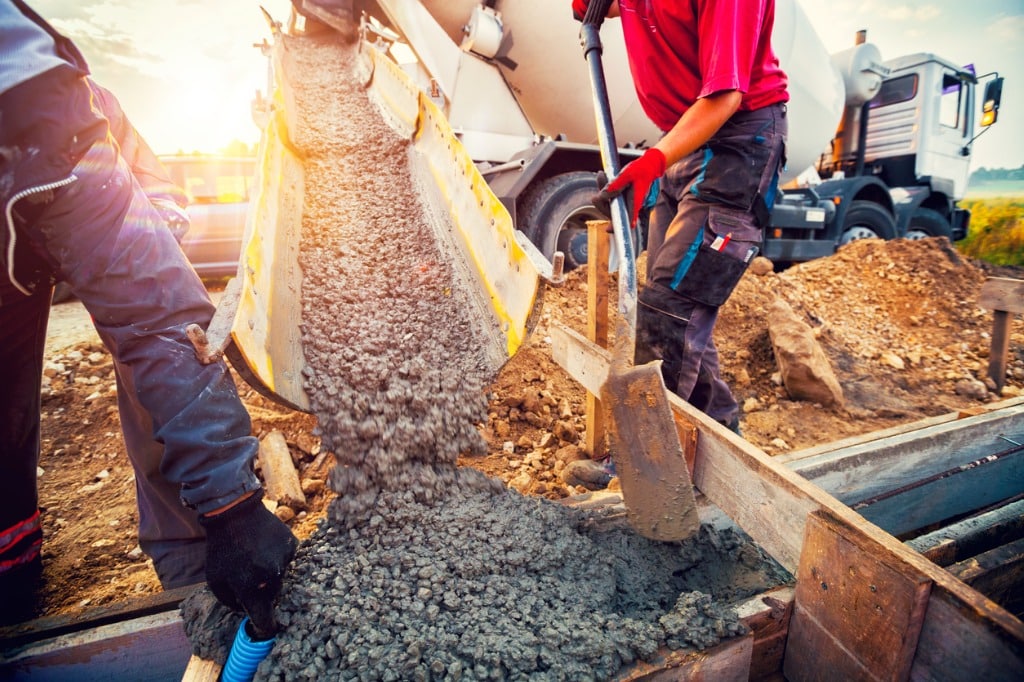 8 Questions to Ask a Concrete Contractor
With any major renovation project, understanding the background and expertise of a potential candidate is essential in understanding whether they're suited for your needs. While it may seem easy to hire the first concrete contractor you can find, knowing who they are, what their services include, and reviewing their previous work is of the utmost importance to ensure your business is hiring the right company for the job.
Hiring a concrete contractor is a significant expense for any business to invest in. As a result, it's crucial that you have a solid understanding of the contractor you're thinking about hiring.
In this article, we'll discuss some of the most important questions that you should ask a concrete contractor before hiring them for your next commercial renovation project.
Continue reading below to find out more, and contact K&E Flatwork today to learn more about how we can assist you with our commercial concrete services.
8 Questions You Should Be Asking Your Concrete Contractor
Finding a dependable and professional contractor has become increasingly complex, and proper screening is required to avoid working with less experience than your needs require. Much like visiting a doctor when addressing an illness, it's crucial to have a list of questions ready before coming to an agreement when choosing a concrete contractor.
Here are the eight of the most important questions you should ask before hiring a concrete contractor for your next project to help you learn more about their experience with similar work, as well as what to expect before, during, and after the project.
Are You Licensed, Insured, and Bonded?
Before hiring a commercial concrete contractor, this is the most critical question to ask.
Each state has its own requirements for contractor licensing. The company's licensure ensures that all employees have the necessary education, training, and licenses for the work that they will be performing.
You should also ensure that the contractor you are working with has liability insurance. This protects your company if any existing structures are damaged during the project and will also cover any potential injuries sustained during the process.
Lastly, bonding is a type of insurance that protects the money that your company invests in your commercial project. In the event that your commercial concrete contractor fails to complete the job or otherwise fails to meet their financial obligations, you can be sure that your business will be protected.
How Long Will the Project Take?
Can you give me an estimate of how long my project will take? When will you be able to start working? What do I need to do before you can start working?
It's important to have a solid understanding of how long it will take to complete your project. While it's not necessarily a bad thing if your contractor is unable to start right away, your schedule is an important consideration. If the timing of your project is going to be an issue, it's best to ask this question sooner rather than later.
The length of a concrete project is determined by a number of factors, including the size of the space, your style, and your customization preferences. Once the contractor has seen your space and has a good understanding of your needs, they should be able to give you an accurate estimate of the timeline for the project.
How Much Experience Do You Have?
How long have you been working in the concrete industry? Do you have any previous work samples?
A professional concrete contractor should have a portfolio of previous projects they've worked on. Whether previous work can be found on their website or provided to you personally, it should be easy to find or request relevant project examples.
Be sure to also ask about how long they've been working in the industry and if they have any references you can contact regarding previous work they've completed. A history of success with past concrete projects is a good sign when hiring a concrete contractor. Not only does it demonstrate that they are a skilled and dependable craftsman, but it also indicates that they provide excellent communication and customer service.
Will You Be Managing the Project Directly?
Outsourcing has become commonplace in almost every industry. You might hire a concrete contractor only to have a completely different team show up on the day of the job.
Your contractor should be able to tell you who will be present on the day of the job and who you can expect to see throughout the duration of the project. This is an important question to ask as you will need to have a complete understanding of who is in charge of the project and who you will need to contact if anything goes wrong.
This is a question that any experienced, well-organized contractor should be able to answer easily. While it's understandable that a company would want to use subcontractors for various reasons, contractors that plan to only manage the services of a separate entity should be avoided.
What Guarantees and Warranties Come With Your Work?
To protect yourself from poor workmanship, make sure to ask the contractor about the types of guarantees and warranties they offer. A reputable contractor will be able to provide a written contract for their work and the services they will be performing.
From project deadlines to concrete driveway thickness and prices per square foot, every detail should be outlined in writing. The contract should also specify who is in charge of each task.
Look for a contractor that will guarantee their work for at least 12 to 18 months. This ensures that if a problem arises with the work during that time frame, the contractor will be committed to resolving it.
If you have any questions about the work that will be performed or the quality of service, having this in writing ensures that you have a record of what was promised. If the work does not meet predefined requirements and expectations, a guarantee on the work performed can protect your investment.
Do You Offer Style Options?
Do you have a wide range of colors, styles, and finishes available? Can I change my options? Will my concrete hold up?
When it comes to style, it is best to look for a contractor that can offer you a variety of options. Not only should you be able to be as creative as you want with the finished look of your concrete, but you should also be able to select the one that best suits your unique preference and budget, and the contractor should assist you in achieving this goal.
Be sure to also inquire about the concrete contractor's finishing and sealing procedures, as these will help you understand how long your concrete will last after installation. If it is installed correctly, your concrete should last for many years.
Will a Permit Be Required?
To produce the quality of work you expect, it's critical that you know the permits required for your commercial project. A concrete contractor with prior experience should be familiar with the process of obtaining the necessary permits for your area.
Be sure to check with your contractor and your local government to determine what permits you will need for your project to avoid running into more costly problems in the future. While this may be more expensive, obtaining the necessary permits protects your business from wasting money on a project that the city may not approve.
What Protective Measures Do You Use?
Lastly, there are numerous guidelines and regulations governing workplace safety. Asking a potential contractor about their safe work practices can help to reduce the possibility of project delays and provides you with valuable insight regarding their experience as a contractor and managing projects.
K&E Flatwork Is Kansas City's Most Reliable Commercial Concrete Contractor
While there is no one-size-fits-all approach to the type of work that your concrete contractor will be performing, a professional contractor should be able to provide you with adequate answers to all of the questions we've provided above. We hope this article has provided you with the necessary insight to help you find the most experienced candidate that will assist you in bringing your vision to life without any unnecessary complications.
For more than a decade, our goal at K&E Flatwork has been to make your concrete project as straightforward and hassle-free as possible. As a premier commercial concrete contractor in Kansas City, we're committed to providing our customers with unparalleled customer service and high-quality concrete work to ensure each project is delivered on time and as efficiently as possible.
When you hire us for your concrete services, you can rest assured that you are receiving exceptional concrete flatwork solutions for any of your property's concrete paving needs.
If you're searching for a professional concrete contractor that you can rely on for your next commercial concrete project, contact K&E Flatwork today to request a free estimate and learn more about how we can help your business.