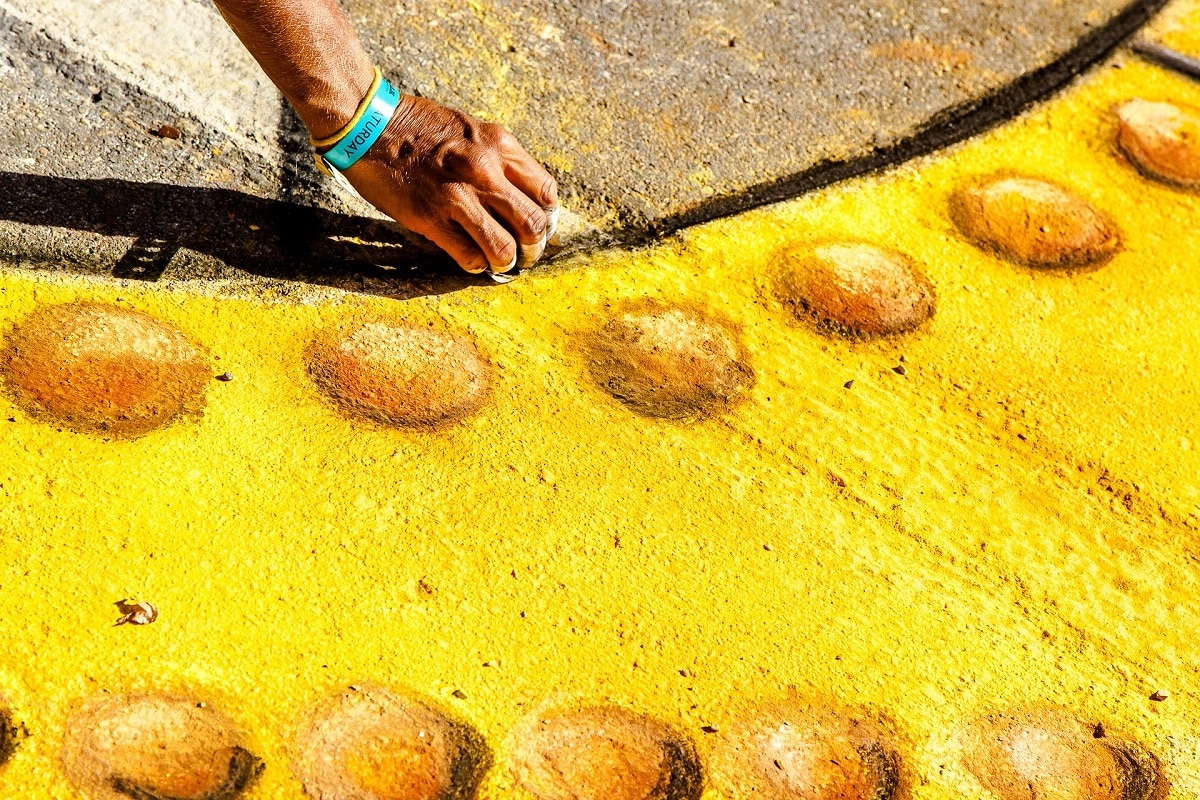 Interactive Sidewalks: Making a Positive Impact on Communities
Since their inception, sidewalks have served one fundamental purpose: to keep pedestrians away from moving vehicles. Historians suggested that these elevated pavements were used to prevent people from stepping on the waste left by horses and humans on the road.
However, they've evolved into canvases for artists, places of recreation for fitness enthusiasts, and even possible sources of clean energy. The pavements that we walk on are slowly becoming more interactive and interesting. Here's how states and cities everywhere are maximizing the potential of their sidewalks.
Avenues for Art
You've probably seen a gallery of 3-dimensional sidewalk art on your social media news feed before. Places like Kansas City, Baytown, and Sarasota are all encouraging people to create artistic masterpieces on their sidewalks, which are all possible with the help of sidewalk paving contractors. According to Florida's tourism website, chalk art stretched as far back as the 16th century, where Italian minstrels would draw on their streets as people watched in awe. Street artist Kurt Wenner said these minstrels exclusively sketched elaborate portraits of The Virgin Mary. Such devotion to religious art caused people to label these artists the "Madonnari."
Street art saw a rise in popularity in the 1980s when Wenner started drawing with the Madonnari in Italy. He returned to the U.S. soon after and introduced the art to the Sta. Barbara Museum of Art in California. Kurt Wenner was one of the pioneers of 3D art. His work, featuring bathing angels, was featured in a 1985 National Geographic documentary about him. Now, more people are following his footsteps in creating innovative and hyperrealistic sidewalk art.
Advancing Relevant Causes
Some organizations use sidewalk art to spark conversations about important issues and advocacies. An example of this is Nebraska's No Limits Youth Empowerment Movement, where kids and teens were encouraged to draw on sidewalks to raise awareness about tobacco problems in the area. Florida's Chalk Artists Association, on the other hand, aims to showcase their chalk art as a form of demonstration to educate people about the history of street painting itself.
A Place for Fun and Games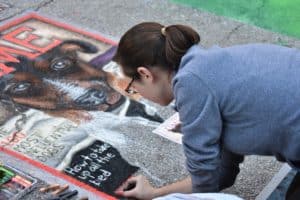 Nothing represents the word "childhood" like the hopscotch games we used to play way back when. An organization called KaBoom! is reviving this for the iPad-wielding generations. Its initiative, called "Play Everywhere," literally brings playgrounds in unexpected areas like the sidewalk, the neighborhood laundromat, or even the grocery store.
KaBoom isn't the only one encouraging fun on the sidewalk. Philadelphia laid out a mini golf course on one of its pedestrian paths during its summer festival. The residents of Mesa, Arizona also enjoy the "Mesa Musical Shadows" installation on one of their sidewalks, where painted sensors on the ground play a tune every time they detect a shadow casting over them.
The next time you set foot on one of your neighborhood sidewalks, stop and think of the possible messages and masterpieces you can create with it. The history of the sidewalk doesn't end with the safety it brings us. It continues to be drawn, written, broken down, and renovated into beautiful works of art that bring communities together. The chalk is in your hands.
Get Professional Sidewalk Paving
An interactive sidewalk isn't complete without smooth paving. Here at K&E Flatwork LLC, we provide professional concrete sidewalk paving services for residential and commercial clients. Our years of experience have made us a trusted paving contractor in Kansas City. We only use quality concrete and the latest techniques to make sure every project is done on time.
Contact us today to enhance the look of your sidewalk.