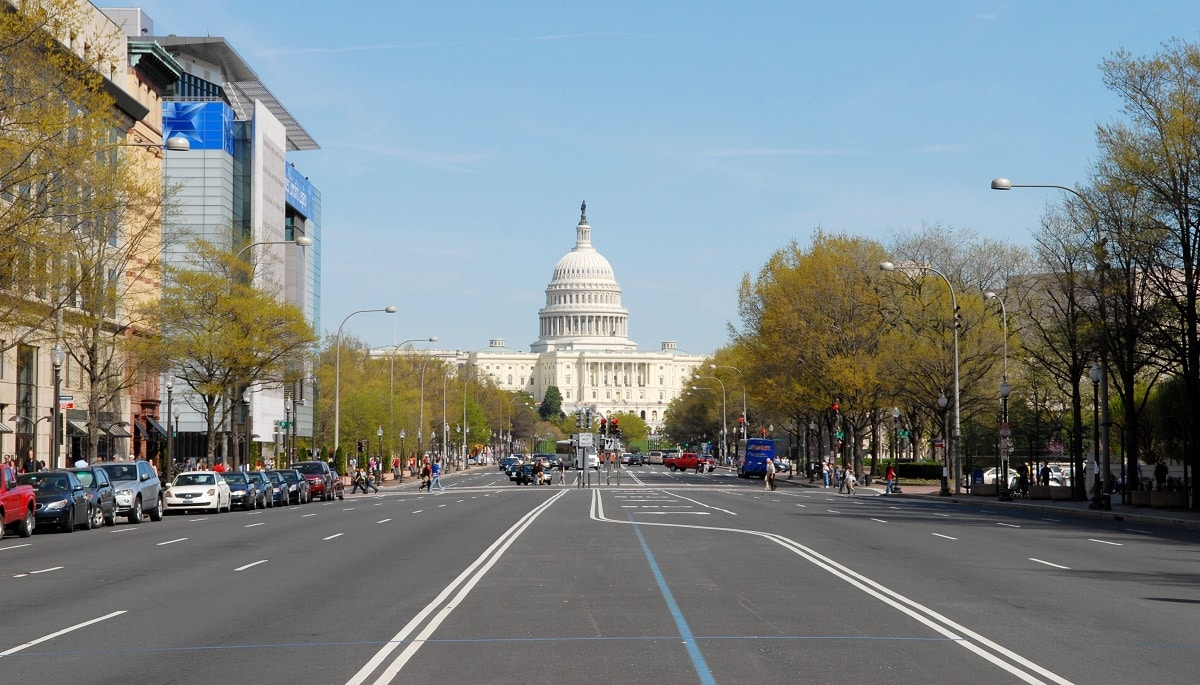 Designing Walking Infrastructure for Healthy and Independent Children
When it comes to urban planning, the complexity of designing communities is affected by a variety of initiatives trying to address critical issues. Aside from proposals for creating healthy cities, there are also initiatives to make cities age-friendly, resilient, environmentally friendly, and more.
But how can cities be healthy, age-friendly, compact, and resilient? According to the UNICEF and studies by design firms, designing a successful city starts by focusing on the needs of children.
More and More Children Are Living in Cities
UNICEF's Child-Friendly Cities Initiative defines a "child-friendly city" as a city, town, or any system of local governance that improves the lives of children. Children are recognized as an essential part of public policies and programs and enjoy the following while living in the community:
Access to green spaces and a safe, secure, and clean environment
Access to quality social services
Fair chance in life regardless of their ability, ethnic origin, gender, or religion
Quality and inclusive education and skills development
Participation in cultural, family, and social life
Protection from abuse, exploitation, and violence
The focus on creating a child-friendly city touches people of all backgrounds, from parents and educators to policymakers. According to a report by UNICEF, over 1 billion children under the age of 18 live in urban settings, and the number is expected to increase in the future.
The Challenges Children Encounter in Navigating
Child-friendly urban planning and design have not been a focus until recent years. Because of this, children in urban communities encounter challenges like:
Traffic and pollution: Lack of access to safe roads and crossings hinders independent mobility or the freedom of children to navigate and play in the area without adult supervision. Pollution also affects children's physical development.
Crime and risk aversion: How a parent recognizes risk in terms of accidents, crime, and traffic influences a child's independent mobility. If a parent feels that the area is not safe, they'll discourage their children from going out on their own.
Unequal access to the city: Lack of quality green spaces, unequal distribution of playable public areas, and a lack of safe access to destinations can worsen social inequality and cause a shortage of free family activities.
Isolation and intolerance: Children's opportunities for play and discovery are restricted by spaces that restrict their presence, such as parks that prevent kids from playing there without adult supervision.
A Child-Friendly City is a Friendly Community for Everyone
A handbook by UNICEF called "Shaping Urbanization for Children" states that planning cities for children leads to thriving cities because such places encourage:
Child-friendly cities promote environments of fairness and diversity among residents. These cities regard each citizen as equal and believe that everyone should have access to opportunities and services regardless of disability, ethnic origin, religion, and other demographic statistics.
Nature and Sustainability
Child-friendly cities support the need for more green spaces and open environments (like parks and playgrounds) where citizens can play and embrace nature. This results in residents enjoying a city that gives them opportunities to connect with nature and improve their well-being.
Child-friendly cities commit to protecting children from abuse, exploitation, and violent crimes. This benefit trickles down to residents, in general, as they're supported by local law enforcement and organizations to minimize crime and violence.
Abundance of Social and Community Activities
Easy access within the neighborhood encourages children to go out, play, and socialize. Residents of child-friendly cities have access to a variety of social and community activities that encourage them to make friends and develop relationships.
Designing Child-Friendly Walking Infrastructure
One of the efforts to creating a child-friendly city is by improving the walking infrastructure of the area. Walking and cycling are affordable and convenient forms of mobility that bring significant health benefits. Since they produce zero-emissions, walking and cycling also help reduce harmful pollution and greenhouse gas emissions.
When creating safe, accessible, and comfortable walking infrastructure, the Institute for Transportation and Development recommends focusing on the following elements:
Sidewalk Design
Sidewalks provide continuous space for walking and other activities like waiting at bus stops without compromising mobility. They are divided into three main zones:
Frontage zone: An area for pedestrians to access buildings lining the street
Pedestrian zone: The space where people walk
Furniture zone: A space for benches, manholes, trees, and utility boxes
For safety, comfort, and accessibility, sidewalks should:
Have a surface made with consistent, firm, stable, and slip-resistant materials
Be at the same level across driveways
Be raised above the carriageway and must have a curb height of no more than 150 mm
Have a dedicated space for trees and utilities
Have a minimum of 2 m walking area between the frontage zone and the pedestrian zone
Have flat walking surfaces
Have guide tiles laid along the length to assist vision-impaired pedestrians
Have physically designated parking bays for ease of enforcing parking rules
Clear the pedestrian zone of obstructions and must accommodate two wheelchair users at the same time
Pedestrian Crossings
Pedestrian crossings are located whenever there is a strong need for people to cross the street: at a bus stop, an entrance to a shopping mall, or where a path intersects the street. They should:
Be signalized or should be raised as tabletop crossing to reduce the speed of vehicles
Have warning tiles to alert visually impaired pedestrians about carriageways
Be elevated to or just below the level of the nearby footpath
Must have a short crossing distance to give pedestrians the quickest possible direct route to cross the street
Cycle Tracks
Cycle tracks make it possible for children to use bikes to navigate the city. They also reduce conflicts between cyclists and motor vehicles, improving the safety of the area. For comfortable cycling, create the tracks using asphalt, concrete, or other smooth materials.
Position the cycle tracks between the sidewalk and carriageway to minimize conflicts between pedestrians. Route the cycle track around the back of a bus stop to create ample waiting area for passengers.
Raise the tracks above the carriageway to allow for stormwater runoff. Add a ramp in the buffer between the cycle tracks and property access points.
Intersections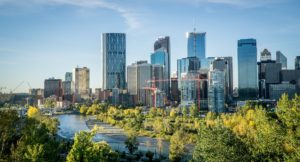 Intersections must provide a direct and intuitive way for pedestrians to cross the street. Designated crossings should help pedestrians avoid detours and give them a safe space to wait before crossing succeeding streams of traffic.
To enhance the safety of pedestrians, raise the intersection to the level of the footpath. Provide ramps so pedestrians can cross safely and to signal to vehicles to slow down.
Street Networks
Interconnected walking and cycling networks offer multiple routes to various destinations, making it easier and more convenient to walk and cycle for their daily commute. Frequent intersections also contribute to slower vehicle speeds and increased pedestrian safety.
Other Factors for Safety, Accessibility, and Comfort
Other factors around the walking infrastructure contribute to the safety, accessibility, and comfort of the community. Keep these in mind when planning for the community's walking infrastructure:
Accessibility: Public spaces should be accessible to pedestrians with varying mobility. Design spaces that serve those in crutches, wheelchairs, and others with special mobility needs.
Signage: Just like drivers of vehicles, pedestrians need clear signage so they can familiarize themselves in the area and understand the rules of particular street networks.
Drainage: Efficient drainage ensures the street networks are safe and suitable for walking.
Lighting: Adequate and continuous lighting reduces the perceived and actual threat of criminal activity, making residents feel safe while on their walking trips.
Shade: Trees and other forms of greenery should line the streets, especially for areas with exposure to harsh daytime sun or humid climate. Continuous shade reduces street temperature and increases the comfort levels of people cycling, walking, or gathering for social activities at any time during the day.
Vending: Street vending provides goods and services to a variety of residents, from food to clothes. It also makes the public space safer as the vendors serve as the "eyes on the street." Aside from leaving clear space for pedestrian movement, vending spaces should be located under trees, close to bus stops, and spots visible to passersby.
As parents, urban designers, and policymakers, we want children to have a safe place where they can play, learn, and develop. By focusing on creating child-friendly cities, we address the needs of children that are basically the same as the needs and wants of all residents, regardless of age: safe streets, green space, and the freedom to be themselves.
Professional Sidewalk Paving for Child-Friendly Communities
Give the children in your community a safe, healthy, and happy childhood by working on walking infrastructure like sidewalks, intersections, pedestrian crossings, and street networks.
If you are planning to add or renovate a sidewalk in your project, you want to work with the right flatwork and concrete pavers. Choose K&E Flatwork, professional pavers of large sidewalks in Kansas.
Whether you're a commercial builder, housing developer, or property owner, expect high-quality and excellent customer service from our team. Our concrete specialists and engineers give each project full attention, helping you bring your vision of a child-friendly sidewalk to life.
Speak with one of our concrete specialists by calling (816) 746-6100 or emailing info@keflatwork.com.