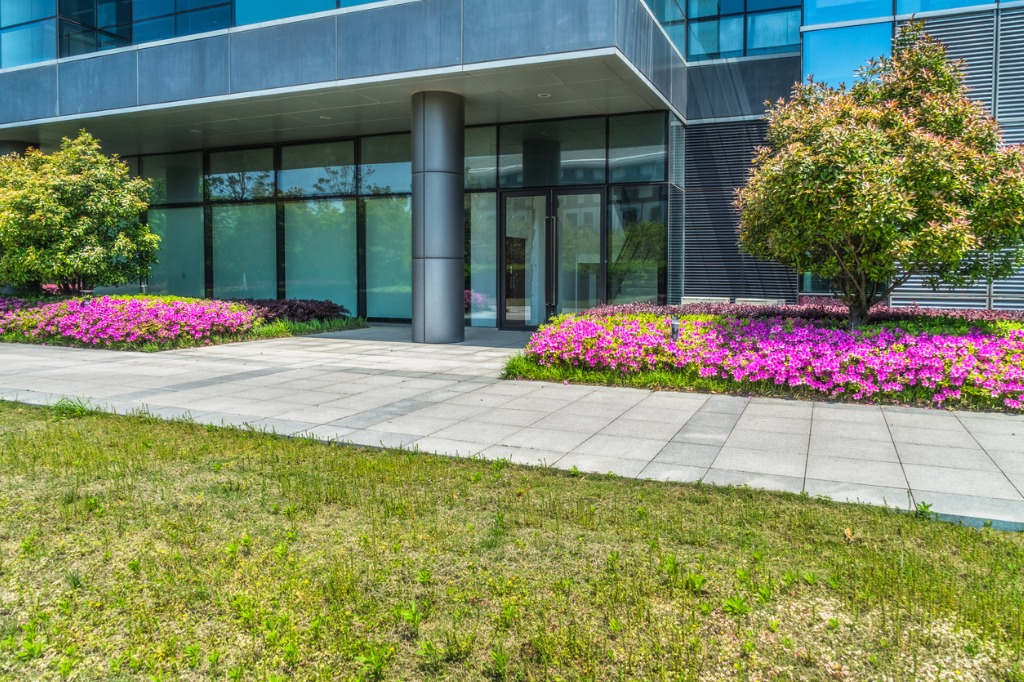 What Are Softscape and Hardscape?
Your outdoor living space provides you with an oasis in which to relax and enjoy your time outdoors. Although we've all heard of landscaping, few are familiar with its two most essential components: softscape and hardscape.
A well-balanced landscape design will incorporate an appealing mix of hardscaping and softscaping elements. The two will capture art, botany, and architectural elements to create landscape design magic when combined with detail. But what are softscape and hardscape landscaping features?
This article will take an in-depth look at what softscape and hardscape landscaping entail, what elements they consist of, and some of the most significant differences between the two landscape components. Continue reading to learn more, and contact K&E Flatwork today to find out how we can assist you.
What Is Softscaping?
Softscape is comprised of all the living elements in a landscape, such as trees, flowers, grass, shrubs, and other plants. Softscape can also refer to other aspects of landscaping, such as weed control, mulch, and other tasks like mowing, trimming, grading, and planting. These elements set the tone for the entire outdoor experience and make your space much more relaxing and inviting to guests.
Unlike hardscaping, softscaping can be changed at any time and can be as simple as planting a seedling and watching it grow or as complex as experimenting with different landscape features throughout the year. While softscape elements can be replaced, allowing you to experiment with different designs for your garden or overall landscape, letting each component grow to full maturity is more cost-effective.
Softscaping is used to fill in the gaps in your landscape design after the hardscaping elements have been installed and should be used to create an optimal balance of living plants around your various hardscape elements. However, unlike hardscape, it requires ongoing maintenance, and regular watering, fertilizing, trimming, and weeding must all be planned for. As a result, many people opt for low-maintenance plant varieties. 
Some of the more common choices for creating a softscape include:
Perennial / Biennial Plants

Trees

Mulch

Shrubs / Vines

Groundcover
What Is Hardscaping?
Hardscape refers to the inanimate, non-living elements of a landscape design, such as walkways, patios, retaining walls, fire pits, driveways, etc. Aside from providing a sense of organization to the natural features of your outdoor space, hardscaping elements can take various forms and serve purely practical purposes, such as defining land areas and guiding visitors through different areas of the outdoor space.
Hardscape design considers two approaches: formal and naturalistic. The formal design emphasizes the linear and symmetrical aspects of the landscaping. In contrast, a naturalistic design incorporates various asymmetrical elements to create an overall design that emphasizes balance and order.
Integrating hardscapes is a long-term investment that necessitates extensive planning by landscape designers. Hardscape also takes into account the ambiance that the integrated elements create when combined with the overall landscaping, such as individual taste and the consistent use of material choices throughout the design. Although hardscaping requires more expertise during installation, it usually requires little maintenance in the future.
Some of the most common hardscape elements that you can incorporate into your overall landscape design include:
Walkways / Driveways

Patios

Retaining Walls

Swimming Pools

Water Features
What Are the Differences Between
Softscape and Hardscape
?
A beautiful landscape should have a good balance of hardscape and softscape elements. Too much of either can cause aesthetic and functional issues.
To help you make the best decision for your outdoor living area, here's a closer look at the differences between softscape and hardscape landscaping elements:
Hardscape Is More Permanent
As previously mentioned, hardscape consists of more permanent features in your landscaping. When you install a hardscape element, such as a sidewalk, stone path, or patio, you want to be able to live with it for a long time. Because of the cost and labor involved, it is not something you want to replace frequently. As such, long-term planning is prudent.
Softscape Is Interchangeable
Softscape offers the freedom to change the appearance of their landscaping by replacing plants with different species and elements altogether. Softscaping allows you to try out different looks from year to year and experiment with different landscaping designs as your preferences change over time.
Softscaping Requires Additional Maintenance
Softscaping requires constant attention and maintenance. While some people enjoy tasks such as watering, fertilizing, trimming, and weeding, others are less enthusiastic about it. Each task requires adequate planning, so if you are less interested in the maintenance aspect of your landscaping, choose low-maintenance varieties that require less care.
Hardscape Is Where People Will Often Gather
Many types of hardscape, such as patios and paths, create outdoor living spaces that direct where to walk or gather throughout the area. Your hardscape elements will often be where people will congregate for gatherings or walk to reach focal points in your landscape. As a result, hardscaping design should provide a welcoming environment for visitors.
Softscape Sets the Tone for Your Landscaping
Hardscapes alone create a sterile and cold environment. They must be balanced by the soothing touch of plants. Plants add color, texture, and fragrance to create a relaxing and inviting atmosphere.
Contact the Experts at K&E Flatwork Today
An ideal outdoor landscape design should create both hardscape and softscape elements to achieve perfect harmony and transform the outdoor living area. Before beginning a new landscape design, start by defining the boundaries and shape of your landscape design and determine where you can fill in the gaps as you see fit.
Designing a beautiful landscape can be challenging. However, working with reputable landscape professionals can assist you in designing and customizing your landscape and building a one-of-a-kind outdoor living space.
At K&E Flatwork, we know it can be challenging to achieve the right balance of hardscaping and softscaping without expert knowledge of landscaping. We specialize in concrete paving and maintenance services that help you keep your hardscape in great shape. Our dedication to quality has enabled us to become one of the area's most reputable landscape companies.
We have been providing our Kansas City customers with quality concrete paving and maintenance services for over a decade, and we remain dedicated to creating unique, functional spaces that our customers will enjoy for years to come. Regardless of the size or scope of the project, you can count on us to get the job done right.
For more information on how we can help make your landscaping dreams a reality, contact K&E Flatwork today to request a free estimate and learn more about how we can help you.