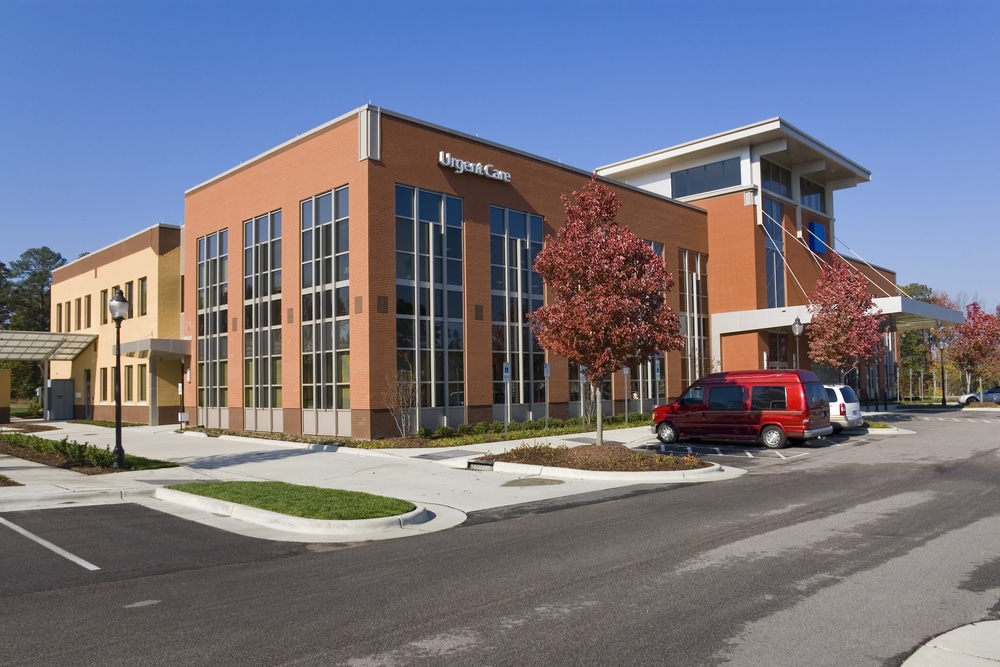 Commercial Hardscaping Ideas for Businesses with Discerning Clients
In-store shopping maintains its relevance to consumers of all generations despite the growing popularity of online shopping. Forty-two percent of Gen X-ers, for instance, say they shop in a store once a week. Nearly half of millennials shop both in stores and online once a week.
Attracting shoppers, however, can be a challenge for brick and mortar stores — and a major factor to that is the look of a shop's facade. Commercial landscapes can lure in potential customers or turn them away. That's why commercial landscaping is a rewarding investment.
Gain Positive Perspective from Customers
The first thing people notice when they approach a store is how well-kept the grounds are. Maintaining your landscape helps create a positive impression on customers and gain their trust. Your landscape should complement your architectural design and purpose.
Additionally, the landscaping should draw people's attention to the entrance of your establishment. Combining softscape and hardscape elements creates an attractive landscape. Softscape refers to the soft, growing components in your outdoor space, including flowers, trees, and shrubs. Meanwhile, hardscape is the hard elements in your landscape, such as concrete, stone, and bricks.
Working with a designer ensures your final design has a balance between the two elements. Commercial properties are usually heavy on hardscape because of having paved driveways and walkways for instance.
Hardscaping Designs for an Attractive Exterior
Adding hardscape to your landscape improves the aesthetic, accessibility, and safety of your property. You can add hardscape elements in various ways, such as:
One way to direct traffic within your establishment is to sport a walkway. You can install them in areas where you want people to go. A walkway also defines the places where people are off-limits. Having a well-designed walkway reflects your commitment to providing accessibility for everyone within the premises.
Paving your driveways makes your property safe for driving customers, particularly at the parking area. Concrete pavers in Kansas City use proper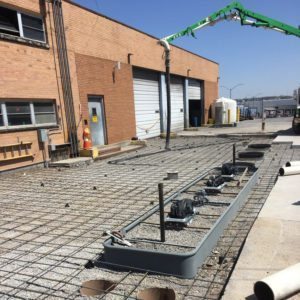 machines and techniques to avoid aesthetic flaws and concrete damage that can increase the risk for vehicular and pedestrian accidents.
The National Safety Council (NSC) explains inadequate pavement striping, potholes, and cracks contribute to accidents in parking lots. This area is prone to trips, slips, and falls, especially with poorly maintained concrete.
A patio or an outdoor seating area
Walking around an establishment can be exhausting, and some customers are likely to look for a place to sit and relax. Providing a seating area or a patio could attract more people to your commercial property. These features also allow your employees to get some fresh air and a dose of green spaces, which lowers stress levels.
Curb Appeal that Lasts
Hardscaping design is a beneficial addition to your establishment. Without proper maintenance, however, you might not maximize its benefits. Fortunately, hardscape elements are usually low-maintenance and limit erosion in your property. You can also work with landscape maintenance professionals to prolong its lifespan and keep your curb looking good longer.
At K&E Flatwork, we can help you with your concrete needs to install your hardscape. Our team knows how to set up unique materials using the latest techniques and equipment. We work with commercial developers for high-quality concrete and dependable contracting work.
Contact us to know more.