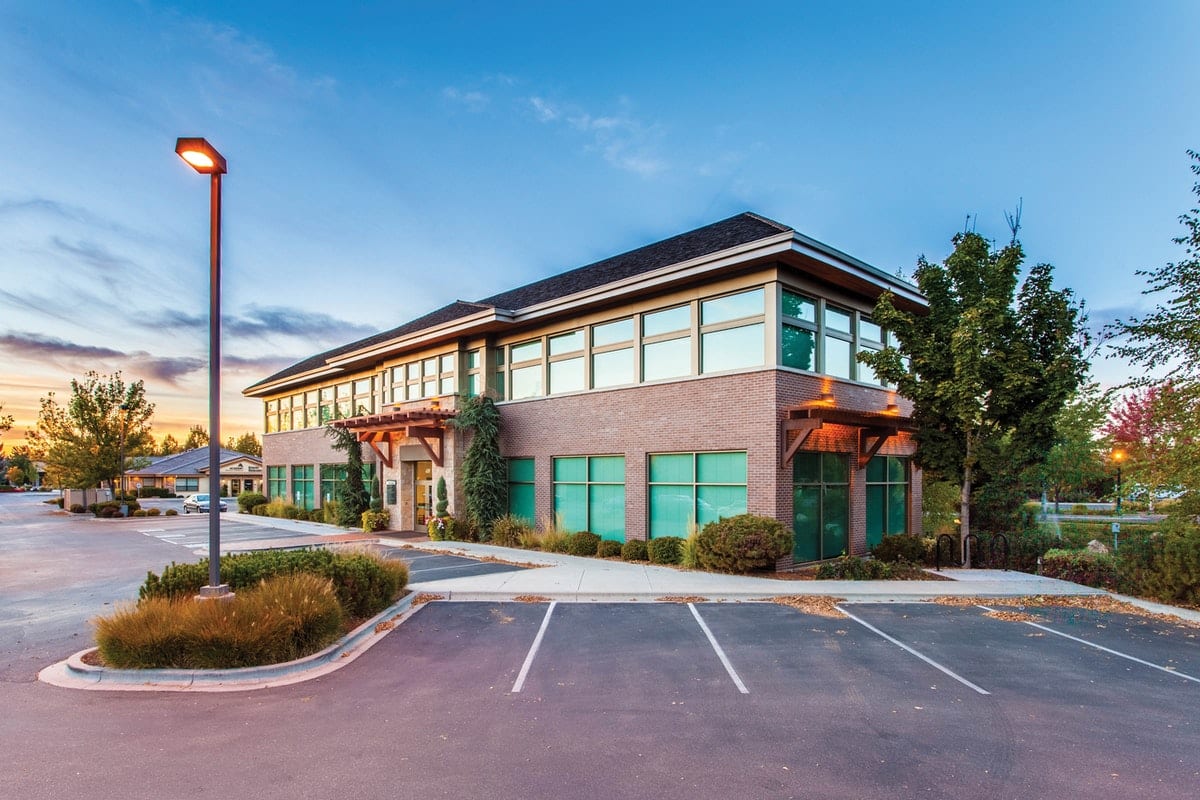 What Quality Parking Lots Can Do for Your Business
Although e-commerce options such as online shopping and the like dominate today's market, brick-and-mortar stores are still going strong.
Your brick-and-mortar store offers more intimate and experiential shopping than large retailers or websites. Your physical store also allows customers to examine products in person, something that's impossible to do over a phone or computer. In addition, the presence of actual employees makes it easier to resolve customer concerns and see their needs in a way no website can.
However, you need every advantage to stay ahead of not just online competitors but other brick-and-mortar stores as well. As unlikely as it may seem, a well-paved parking lot could be your store's ticket to success. K & E Flatwork shares how you can leverage a parking lot or garage to make your physical store in Kansas City, Missouri more efficient and competitive.
Customer Satisfaction and Parking Spaces
The lack of reliable and well-built parking spaces is a problem that causes headaches for business owners and customers alike. Even if your store has access to ample street parking, these areas typically have limits to how long customers can occupy a space. Without a dedicated parking area, rude drivers can put their vehicles in your street parking spaces, forcing potential customers to seek other stores and you to call towing services.
Getting a parking space for your business in Kansas City is a necessity that allows your business to succeed. According to polls, 41 percent of households in the city have two cars.
The inconvenience of driving around for minutes looking for a good place to park could drive potential customers away from your business. When you have your parking area, customers can enjoy your store's services without worrying about parking tickets. A lot is also much easier to protect from trespassing vehicles.
A parking area of your own ensures that your business caters to its maximum number of customers. For example, if your small restaurant can accommodate 30 customers, but you only have five street parking spaces, your business is deprived of income. More parking means more accessibility, leading to profits.
Efficient Operations and Parking
A parking area isn't just for enhancing customer accessibility. It can also make your business operation smoother and more efficient.
You or your employees can park your vehicles safely and close to your store, cutting down on time spent walking or looking for a parking space. By relying on their own vehicles, your employees can also reduce the risk of tardiness. No more waiting for an Uber or a bus.
You can also reduce turnaround time for your business. Certain operational processes require vehicles to have access to your store. These include deliveries of inventory, cleaning trucks, and similar services. For example, delivery trucks can off-load their cargo much faster if they can lower their ramps right behind your store.
It's also less disruptive to your business if these things occur in a parking space. Deliveries can be made through the back rather than through the front, where they could interrupt sales and services.
Parking as Additional Space
A parking lot can be so much more than just a place to put cars in. If they're built with high-quality materials, you can transform it into a major outdoor activity space for your business. Larger establishments have been using their parking spaces in such a way for years.
Outdoor food festivals or live performances from bands and other entertainers could draw customers to your door. You can use such events to build networks with neighboring businesses and strengthen your community's stores as a collective.
Large gatherings and activities are difficult to organize without your own space to hold them on. Renting a public park or someone else's property could be expensive.
With a parking lot of your own, you can hold outdoor activities easily. Restaurants could hold cooking showdowns, free tastings, or simply offer outdoor seating for an afternoon. If you're a retail establishment, put up an outdoor product display for a sale or a similar profit-generating activity.
Parking Spaces as a Separate Business
Providing parking spaces as a separate service to your business is a reasonable and profitable endeavor, especially in urban areas like Kansas City. A special report concluded that downtown Kansas City has a parking problem.

Businesses fronting streets cannot legally reserve these spaces for their customers, meaning that someone could deprive you of potential customers by simply parking in front of your store. As recently as March 2019, the city auditor of Kansas City reported that the local government should invest in parking garages to alleviate the problem. This presents your business with an opportunity to provide a much-needed solution.
As with all real estate, opening a paid parking lot requires finding an ideal location with lots of vehicular traffic and commercial establishments that don't have their own space. Check local zoning laws to see if you can build your planned lot in the area. Once you have the property and a blueprint for the area, partner with a professional parking lot construction company to build the lot.
One of the major considerations when building a paid parking lot is the type of entrance it's going to have. You can choose between three different types of entrances, each with their own strengths and flaws.
Gateless: Cheap but you're risking non-paying customers and trespassers taking up space.
Gate Staff: You hire a cashier to staff an entrance kiosk. It's costlier, but the presence of trained staff can help settle disputes and resolve issues faster.
Automated System: Efficient but rigid. These systems can also be expensive to set up and maintain over time.
After your contractor of choice has built your lot, and after you've hired security and maintenance personnel, you can begin providing weary drivers with much-needed parking spaces. Your parking lot also helps the community, keeping streets clear of parked vehicles and decongesting thoroughfares.
Tips When Owning a Parking Lot
When you're still building your parking lot or already running one of your own, the following tips will help you provide a satisfying parking experience to your customers.
Attach clearly visible signage directing customers to your parking lot, especially if it's located down an alley or an area with visible obstruction.
Consider using natural dividers such as hedgerows, grass strips, and flowerbeds to spruce up your parking lot.
Ensure that your parking lot has excellent drainage capacity to prevent undue damage to the structure.
Constantly clean your parking lot of dirt and debris. Leaves and dust can clog up your drains; oil and gasoline stains can damage your asphalt.
Plant trees to provide cooling shade and avoid turning your parking lot into a heat sink. Trees like amur maple and flowering dogwood are hardy and perfect for Midwestern climates.
Install security-enhancing measures like floodlights, fences, and security cameras if possible, to keep customers safe.
Follow these tips and your parking lot will be a comfortable place for your customers and a welcoming space in case you hold an outdoor activity.
The Value of Parking Lots
A parking lot is more than just a place for customers to stash their vehicles. It's also an important part of your store's service.
They help you expand your establishment by providing access to your store. They're additional spaces where you can stage activities that bring more attention and profit to your business. Most importantly, they keep your business strong and competitive.
With the help of a reliable pavement contractor, your parking lot can be the key to your future success.
Concrete and Pavement Specialists
K & E Flatwork offers high-quality concrete work that helps our clients create new opportunities for their businesses. We use the best materials and the most modern construction techniques to meet all of your commercial concrete and asphalt needs.
Call us today and let us help you build your future together.