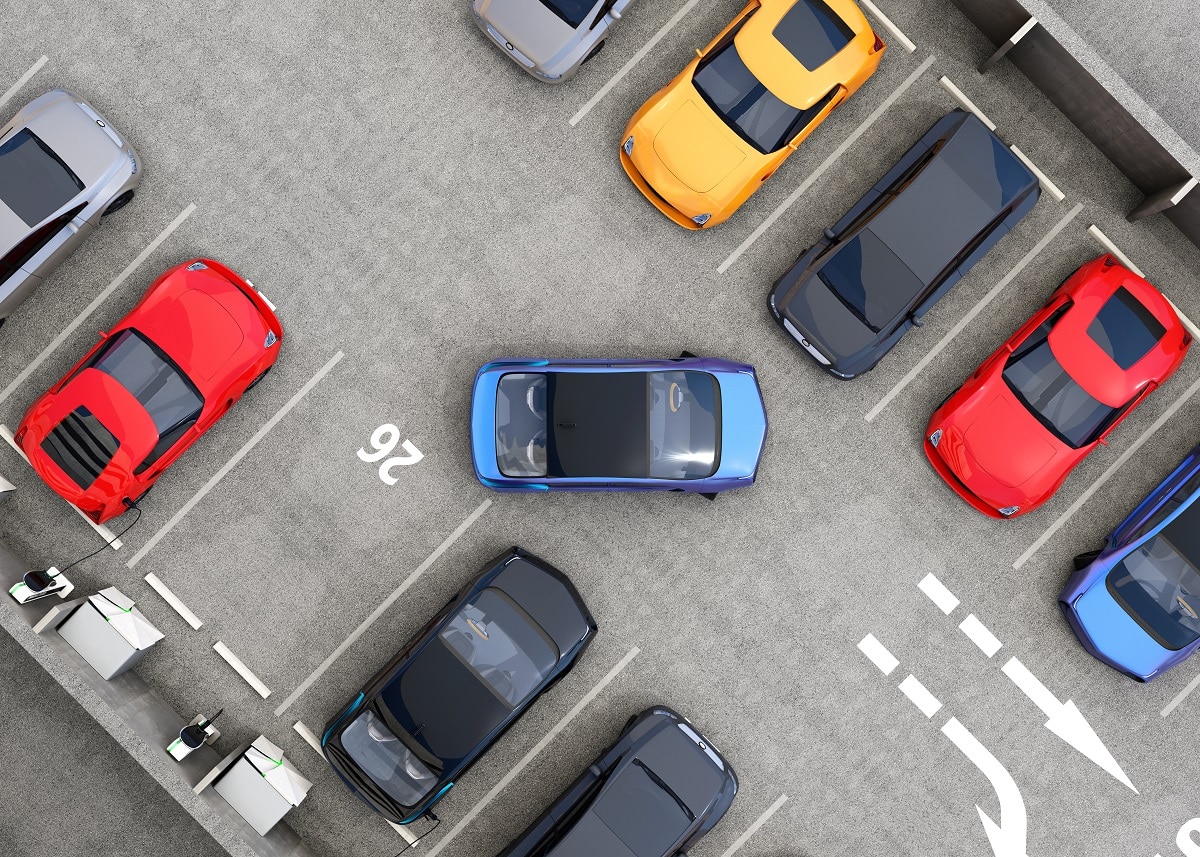 Parking Lots Can Make Your Business Do Better — Here's How
People drive to Costco and Walmart when they have a ton of shopping planned. The moment they arrive at the lot, however, their thoughts abandon their shopping lists and become hyper-focused on one task: finding a good parking spot. Preferably shaded, in proximity with the store entrance, and nowhere near potholes or chipped or cracked asphalt.
It's the same story when customers drive up to malls, restaurants, public parks, and offices. Parking is a huge concern that many customers would rather look for another place to eat or shop if there are no available spaces near the establishment they're at. This customer behavior emphasizes the importance of parking lots for commercial establishments, especially if customers must stay long to complete their errands or business.
In this article, we will discuss the specifics of why parking lots are essential, and why they can be a growth driver for your business.
Parking Lots Boost Positive Branding
Image is important in business. Unless you are a legacy business that has become a local institution, people are unlikely to seek out your establishment and endure the lack of a parking spot just to try out whatever it is you're offering.
When you are a relatively new business and haven't established your presence in the local community yet, you'll want to hit all the right notes. A readily-available commercial parking lot with flawless paving ensures you check one of them off ("Is there available parking?") the moment customers drive up to your establishment.
So how can a parking lot contribute to your branding? A well-designed and maintained parking lot not only improves the curb appeal of the establishment but also implies smart management. It tells people that the owners are mindful of every aspect of their business and that they're responsible and caring towards their customers.
Speaking of which, customers tend to form assumptions about a business based on their facades. Many of us think this way: if a business has very high standards for its surroundings, the quality of its products and services must also match.
It's not just customers who gain confidence in your business, but also the employees. The parking lot is part of the streetscape they interact with, and if it becomes a source of stress (which is discussed in detail below), it could diminish their enthusiasm for work every morning.
Branding is not just about impressing your customers and shaping their perception of your business, but also improving your employees' regard for their workplace. Your business will gain positive feedback and earn a respectable image when both customers and employees are satisfied.
Parking Lots Improve Relationships with Customers
A trusting relationship between an establishment and its customers is one of the keys to business longevity. There are many ways to achieving this; maintaining a parking lot is one of them. It gives customers the following reasons to keep coming back:
1. The promise of safety – Customers are more at ease and eager to buy or do business when they know that their vehicles are parked in a safe location.
2. The convenience – There's a reason why wholesale and grocery stores in the U.S. stand in the middle of a massive lot. By turning the surrounding area into parking spaces, they ensure that customers can— and will—shop as much as they need to. They're not worried about having to carry ten heavy bags of groceries or large furniture from the store to their car. They can just park near the doors or use grocery carts to load all of their purchases. Customers of restaurants, salons, cafes, and other establishments share this sentiment: it's much more convenient to eat, shop, or do errands where they can park just a few steps away.
Still unconvinced? Consider these findings on the burden of parking in America:
People spend an average of 17 hours per year looking for parking spaces.
The time spent driving around, looking for parking spots costs each driver $345 in wasted time and fuel emissions.
About 40% of motorists in the U.S. avoid shops where parking could be challenging.
In another survey by INRIX (a big data company that focuses on automotive transport), it was also discovered that 45% (or $3,000 of the average $10,288 total driving cost in the U.S.) of the cost of car ownership is from parking-related expenses.
These difficulties provoke motorists to prefer establishments that provide enough and easily-accessible parking for its customers.
Parking Lots Increase Your Bottom Line
The discussions above just about covers why and how parking lots can help increase the revenue of brick-and-mortar retailers and commercial establishments:
Heightened customer trust
Higher preference for their business (versus establishments that don't have ample or accessible parking areas)
More foot traffic
Increase in in-store sales
A positive image, the promise of convenience, and peace of mind regarding safety help businesses win over new and loyal customers.
By this token, commercial and corporate leasing businesses also benefit greatly from accessible parking lots. Location might be the most important factor for renting commercial and office spaces, but the lack of accessible parking could be a deal-breaker.
This is especially true in urban locations where parking spaces are limited. At a time when parking fees have become the biggest cost of driving in the U.S., tenants will be drawn to buildings and spaces with attached parking lots. It is, therefore, not an exaggeration to say that a parking lot is a factor for long-term tenancy in corporate buildings and commercial complexes.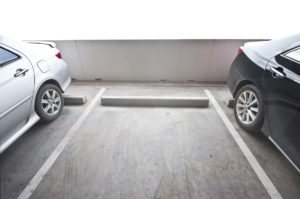 An Emphasis on Quality and Maintenance
If you already have a parking lot adjacent to your commercial property or business establishment, you're one step in the right direction. What you need to do next is see to the maintenance and quality of your parking lot.
Possible Damage to Parking Lots
Without proper maintenance, a parking lot is no different from a vacant lot in which you'd be wary of leaving your car. Asphalt and concrete are hardy materials, but they are susceptible to damage over time. Extreme temperatures plus exposure to moisture, friction, and forceful impact (i.e., from heavy vehicles and cargo) eventually lead to:
Potholes
Cracks and fractures on the asphalt
An accumulation of sharp gravel and loose soil
Faded parking and pedestrian lines
Uneven surface
Ineffective runoff drainage
Far-Reaching Flaws: The Impact on Customer Safety, Branding, and Sales
The parking lot flaws listed above can have a negative impact on your curb appeal and branding. Since we have previously established the importance of both for sales generation, we can also assume that diminished curb appeal and unfavorable branding can also have a negative effect on your sales performance.
1. Unattractive facade
Parking lots in poor condition don't inspire confidence, especially among top-drawer clients of professionals like attorneys, marketing and PR companies, financial advisors, and the like. The common customer perception is that every aspect of a business's premises reflects the quality of its products and services. So, when an attached parking lot looks like it's been neglected for years, people may assume that the business or company that owns it can't afford its maintenance or simply can't be bothered to improve things for their customers and employees. Either assumption would be detrimental to any business.
2. Compromised safety of customers and their vehicles
When there's plenty of gravel on an asphalt or concrete surface, tiny rocks could go flying in all directions once a vehicle backs up from its slot. Any cars parked nearby could get nicks and scratches on their paintwork, or worse, end up with cracked or shattered headlights.
Potholes and cracked asphalt, meanwhile, can have sharp edges that can pierce through bald tires. Such fractures can also be tripping hazards, especially for young children, the elderly, and individuals who rely on walking aids like canes and walkers. Customers who experience any of these misfortunes may decide not to return. Worse, they could come to you with a complaint and demand reparation.
Invest in Parking Lot Maintenance and Repair
The absence of available parking can be bad for business but so is a poorly maintained parking area. Timely repair and maintenance are, therefore, a must for business establishments. Such expenses are cost-effective because parking lots can add to your bottom line and prevent accidents that could lead to costly lawsuits.
If this isn't the kind of ROI you're looking for in a "business investment," consider that you can monetize your parking lot by charging hourly fees. The Forbes Real Estate Council recently reported, too, that resealing and restriping a parking lot can raise the market value of a commercial property.
Seek Some Expert Advice
Does your property have a parking lot in need of repairs? Or are you finally thinking of constructing one adjacent to your establishment? K&E Flatwork can help with both. We provide quality repairs and installations that meet the standards of commercial parking lots. We offer our contracting services to local businesses as well as developers for large-scale infrastructures.
Contact us if you have more questions about the merits or construction process of commercial parking lots. Reach us at (816) 746-6100 or at info@keflatwork.com, or fill out our contact form.