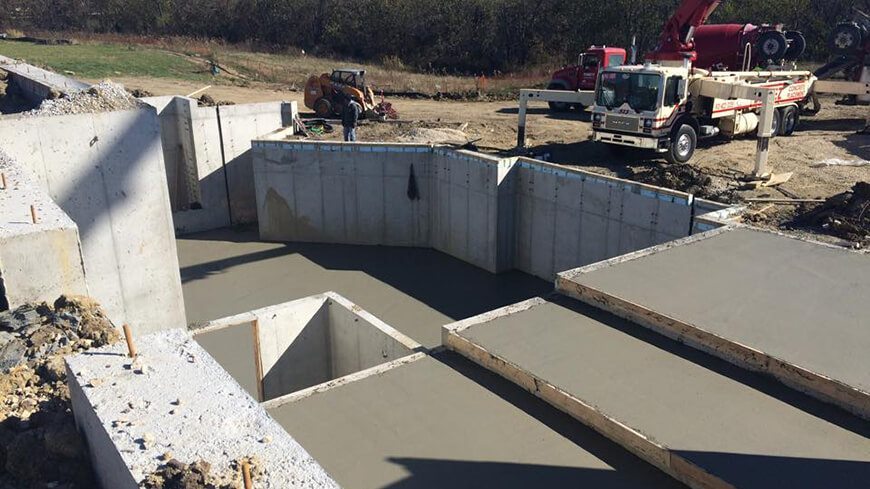 Stronger Structures: A Better Approach to Repairing Damaged Concrete
A number of natural disasters occurred in 2017. The National Centers for Environmental Information reveals that climate and weather disasters have caused over $850.5 billion in damages. The agency adds that every state has at least been impacted by a one-billion dollar disaster since 1980.
No force can be greater than the force of nature. No clock can be more relentless than the seasons' rhythm. Fortunately, there are structures that can stand up to natural disasters.

Is Concrete the Answer?
Concrete structures can hold during a disastrous weather, like severe storms. In fact, testing from an engineering research center in Texas shows that concrete walls, in comparison to wood and steel, stand up better against flying debris. With reinforcement, structures with this material can also stay less vulnerable against tornadoes. It makes sense to use this material for your buildings.
But extreme weather can still compromise the structural integrity of your commercial property. This is especially when the building or the areas around it have been showing signs of damage — before inclement weather. So it's critical that you address problems as soon as they appear.
With professional repair of concrete, you can restore deteriorating concrete structures. An excellent way to ensure long-lasting results is to use the principle of resilient construction.
What is Resilient Construction?
Resilient construction runs on the idea of enduring building structures — even after everyone else is gone. The goal here is to create safer, better buildings in response to the vulnerabilities that natural disasters and other forms of disruption can bring.
Resilient structures begin at the planning stage, factoring in state building codes and prevailing standards along with the needs of its occupants. Contractors and engineers often use concrete in building structures that resist damage because the material combines security and strength, giving communities (and you) peace of mind.
In applying this principle to repairing concrete, you're not only restoring the serviceability of the material but also enhancing it to extend its life.
How Do You Extend the Life of Concrete?
For starters, we perform an assessment of your property to determine the root of the problem and come up with solutions that ensure long-term performance and strength.
You know a concrete structure needs repairs when you see the following:
Rebar corrosion
Alkali-silica reactions
Freeze-thaw deterioration
Depending on the issue, several portions of a damaged concrete may need our replacement services. Replacement, instead of cosmetic solutions, may be necessary when it concerns structural integrity and other serious issues. But we understand that budget is also a concern, which is why we've designed our services to help meet your current situation.
The Need for Stronger Structures
Resilient construction and design need to consider the shelter-in-place realities of devastating forces of nature brought by climate change. Disasters call on real estate owners to implement hazard mitigation factors for every project.  Doing this not only allows you to protect communities and enhance your property, but it also helps you manage finances by saving on recovery costs, after a severe storm or a tornado.
At K & E Flatwork, we do professional concrete repair services and replacement and commercial concrete services. We aim to extend the service life of your property by applying the principle of resilient construction to all flatwork projects.
You can rely on our team to come up with solid solutions.
Contact us and find out how we can help you today.