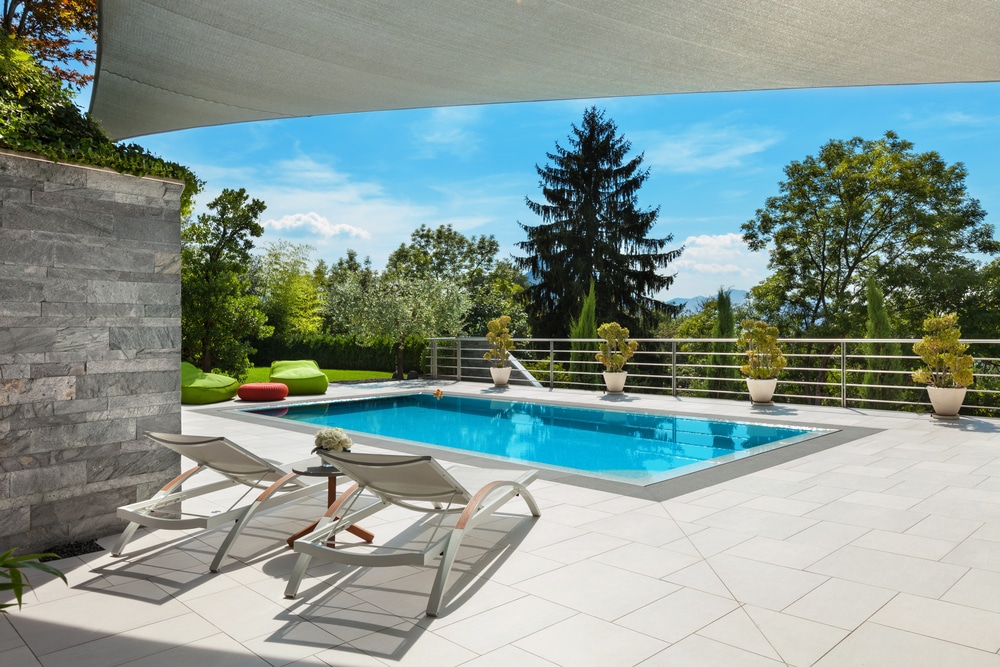 Give Your Pool Patio a Luxurious Look with Concrete
Swimming in a beautiful is a great way to relax after a long day. Now that spring and summer are just around the corner; people are just itching to take a dip.
Swimming in Style: Stunning Pool Patio Flooring Ideas for an Upscale Look
It's time to upgrade the look of your pool area. One of the best ways to give it an upscale appearance is by remodeling the patio around your pool. Here's what you need to consider to create a pool patio that will impress even the most sophisticated guests.
Materials and Patterns
When it comes to creating a luxurious-looking pool patio, you should first look at materials. Want a rustic look for your pool? You can never go wrong with pavers. They come in different shapes, sizes, and materials. You can opt for stone, aggregate, and concrete designs. They're also easy to replace when they get damaged.
Keep in mind that pavers create a distinct pattern that may clash with other elements of your space. Assess the rest of your pool area first before going for this design.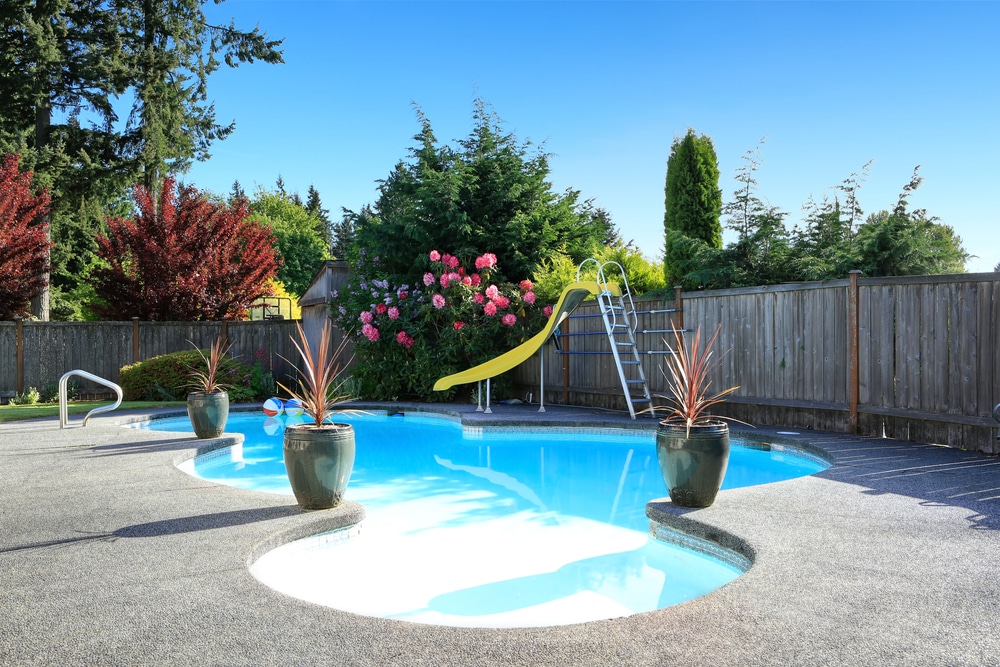 While wood and wood composite decks are attractive, you can never go wrong with the clean design of bare concrete. It doesn't warm up as much during the summer, and clean-up is a breeze. If you're going to opt for concrete, make sure to ask for a textured or brushed finish to make it slip-resistant.
If you're in the market for a timeless patio design, look no further than stone. Its earthy tones complement brick-laden hotels and houses in cities like Kansas. Its primary material is flagstone, which is made from a mix of materials like granite and limestone. They look similar to pavers when they're in uniform square and rectangle shapes. If you want to give your pool area a more natural look, ask your contractor for an irregular pattern.
Going with mixed materials and designs will give your pool patio a unique look that your guests will enjoy if done right. Just make sure you're hovering on the safe side by using plain concrete as one of the choices. This way, you can make paver or stone patterns stand out without looking too cluttered.
Don't Forget to Add Some Color
Upscaling your pool requires you to pick a color palette that's easy on the eyes. Believe it or not, luxury isn't always synonymous with extravagance. Pick neutral colors like plain white for concrete and simple grey and limestone tones for paved and stone patterns. If you're looking to add a hint of red and blue, make sure they're muted enough to blend with the rest of the space.
Making a Green Space
People go to the pool to unwind. Having plants by the water can add to the relaxing vibe that guests feel when they go for a swim. Ask a landscape contractor if they can work with your pool contractor to design a plant-friendly pool area. Decoration and gardening information portal The Spruce recommends using succulents like Aeonium and Colytedons. They look great, and they're also easy to maintain. If you want to give your pool a luxurious feel, ornamental grasses and Birds of Paradise plants can make your guests feel like they're in an exotic rainforest.
Upscaling your pool patio design also means stripping it down until you have a minimal look. If you're going to add an element to your patio, it should bring the guests closer to nature — like plants or strategically-placed boulders. With these tips, your guests will feel at home as soon as they take their first dip.
Get the Right Concrete Paving for Your Pool
Concrete is often credited for being sturdy and easy to maintain, but a simple error in installation can lead to dangerous cracks. Here at K&E Flatwork LLC, we have the experience in installing concrete pavers. We use the latest techniques and materials to give our clients the best service.
Contact us today  to speak with one of our concrete specialists.