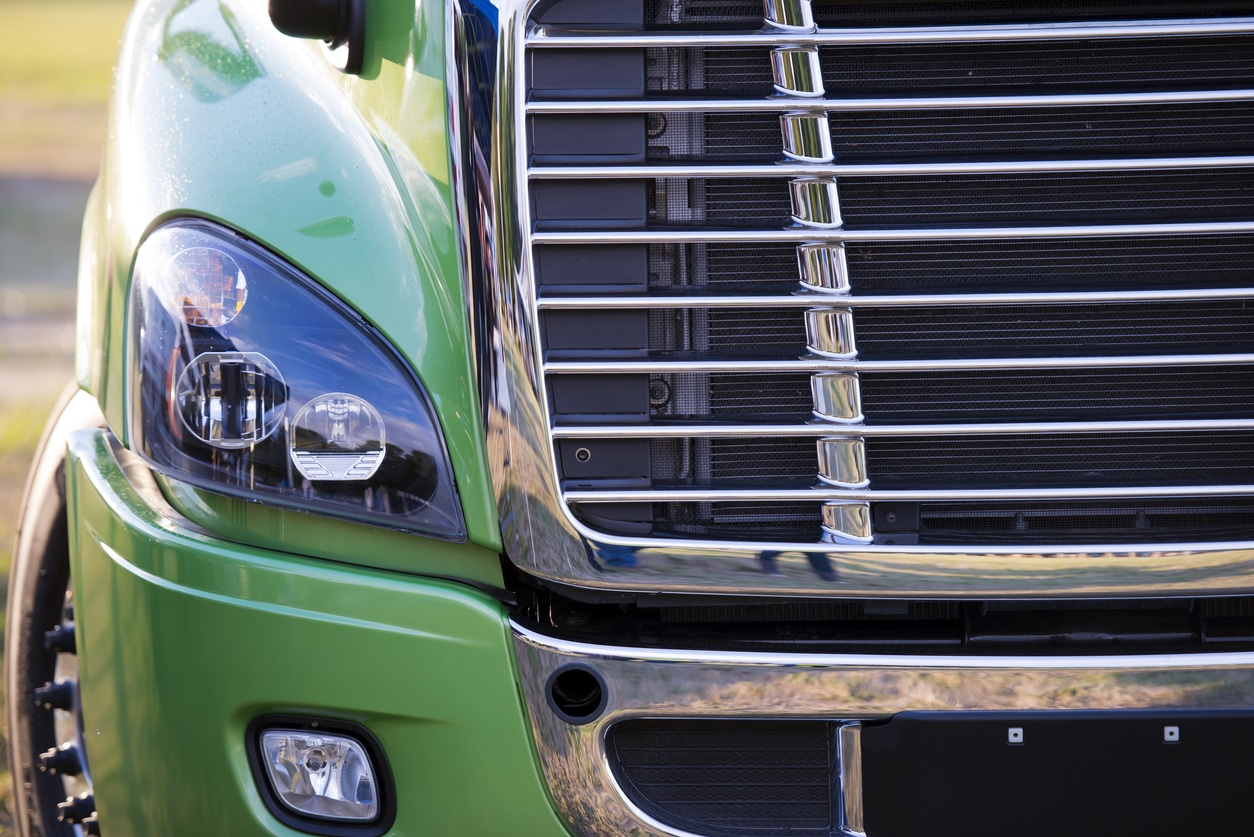 Why Building a Truck Parking Lot is Hot for Business Right Now
The trucking industry is indispensable to the American economy. Apart from many other roles and responsibilities, truckers are responsible for delivering raw materials to where they will be manufactured and finished products to where they will be sold. Businesses both big and small depend on truckers to safely transport their items all across the nation; all while maintaining efficient delivery times. Without trucks, important goods will never be able to get to where they need to be.
With the talk of trucks comes the question of their parking. Right now, there is a truck parking shortage in Kansas City and across the county. This should be a matter of national concern, as the lack of proper truck parking lots can lead to fatigued truck drivers, who will then be forced to park in dangerous locations such as on the shoulder of the road, vacant lots, or exit ramps. Truck drivers should be able to park somewhere safe, secure, and accessible.
Additionally, the difficulty of finding truck parking is costing truck drivers 56 minutes a day in lost time and $4,600 in direct lost compensation. Thus, the lack of truck parking is not just a safety and compliance issue but an economic one, as well.
Why is there a Truck Parking Shortage?
The truth is that truck parking is only available in a limited number of places. There are simply not enough truck parking spots for all the trucks that are on the road. According to a study conducted by the American Transportation Research Institute (ATRI), the main reasons there is a lack of truck parking are the following:
Condemned property, which closes off would-be parking lots to truckers
Increase in the number of truck drivers and big rigs on the road
Lack of coordination between states in providing a systemic approach to parking
Land price and local land zoning rules which make it impossible to build new truck parking lots
Not enough state funding for public parking, especially with hundreds of rest areas being shut down across the nation
Seasonal freight fluctuations
Truck companies and drivers' variable delivery schedules making it difficult to predict when truck parking is needed
Truck driver regulations, including the new electronic logging device mandate and changes to the hours of service rules
Trucks being restricted from entering and parking in residential neighborhoods
Zoning issues that limit access to public parking
It is worth reiterating that the biggest reason there isn't enough truck parking is a lack of funds to cover the expenses. Money is needed to build new parking areas, as well as to maintain them. Since trucks typically weigh 80,000 pounds, truck parking lots have more maintenance issues than regular passenger car parking lots, making upkeep more expensive.
So how is this issue going to be resolved? The simple answer would be to build more truck parking stops on highways and byways. There is no funding set up to handle these projects, though. However, there are other ways to improve the truck parking situation; Band-Aid solutions that can work in the meantime while the infrastructure isn't built yet.
One way is to put up electronic signage along the highway. These will help truck drivers check the capacity of truck stop parking areas and public parking lots before they arrive. Another way is for truck drivers to use truck parking apps in order to find parking while on the road. Apps like Park My Truck give real-time truck parking information and are completely free to use.
The Importance of Truck Parking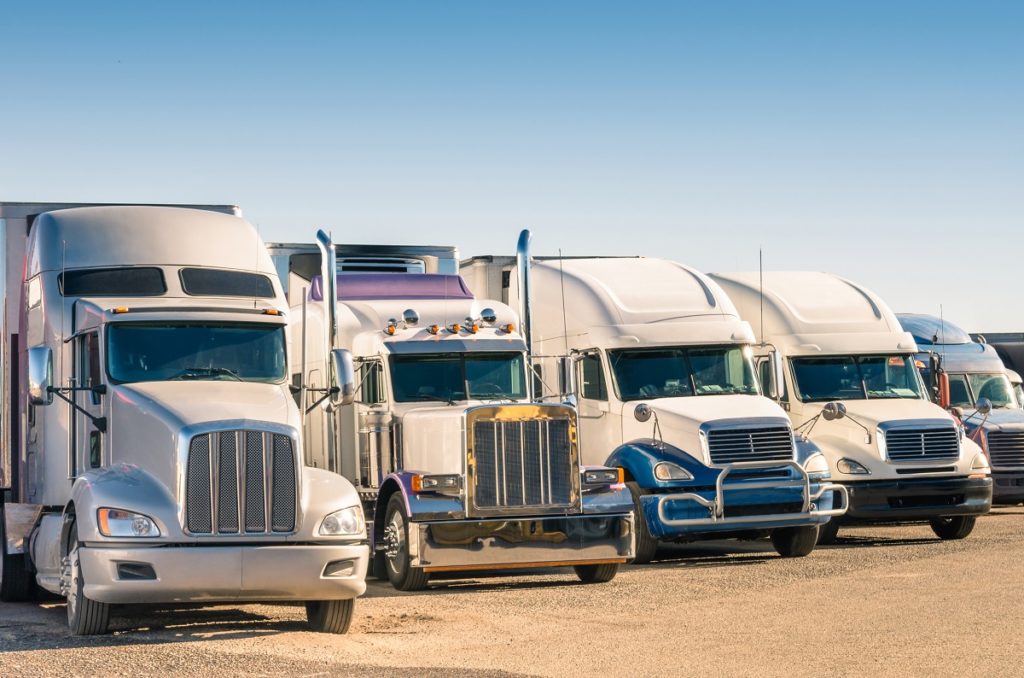 Truck parking is important because truckers need somewhere safe where they could pull over to take a break, eat a quick meal, sleep, or finish up their logbooks. Since there are truck drivers transporting goods at all times, truck parking must be accessible all hours of the day and night, on both weekdays and weekends. Truck drivers need more available parking spread out throughout the U.S. so that they can meet service rest requirements no matter what part of their journey they are on.
Commercial passenger car parking will not do. Aside from needing somewhere well-lit and secure, truck drivers need parking that can accommodate the size of their big rigs. Considering the length and width of these vehicles, truck parking lots must be big enough that trucks – with their wide turning radiuses – can turn and park easily and without worrying about causing an accident.
Safe truck parking is vital, considering the goods that these trucks are hauling. These trucks are transporting thousands of dollars' worth of raw material and finished products. Truckers should be able to rest without fear of theft or equipment damage. If something happens to the goods that these truckers are transporting, businesses will suffer. Additionally, when there isn't enough truck parking, truck drivers won't be able to take certain routes and loads, which, again, can negatively affect the economy.
The extra time that drivers spend just looking for parking also adds to traffic congestion on local roads. This can lead to delays, not only for the truck but also for others on the road. Truckers looking for parking also tend to drive for a longer time, burning more fuel.
Without proper truck parking, the rates of illegal truck parking will rise. Truckers will be forced to park in unsafe locations, such as road shoulders. This poses safety hazards, not only for the drivers but also for other motorists. Parking in illegal areas also obstructs vehicle and bicycle lanes, as well as sight lines at driveways and intersections. The lack of truck parking also adds to truck driver's stress levels, which can lead to these truckers quitting their jobs, further worsening the truck driver shortage that America is also currently suffering from.
Build a Truck Parking Lot as Your Business
As you can see, there is a high demand for truck parking in Kansas City and across the country. This demand is likely to remain over the next few years as more and more trucks are being put on the road, with no new truck stops being built for them. As road transport continues to be one of the top modes of freight transportation, the issue of truck parking will persist until it is addressed by either the public or the private sector.
By building a truck parking lot, you will be addressing the issue of the parking shortage and supplying a service or product that is in such high demand. Because of that high demand, you won't have to worry about your truck parking lot not having any customers. Truck drivers will come to your truck parking lot in droves. If you build a truck parking lot, you'll be helping not only truck drivers, but also other businesses that rely on trucks to transport their goods, as well as the American economy as a whole.
Starting a truck parking business isn't just about paving a parking lot for the trucks, however. There are many things to consider, such as the following:
City Truck Parking Bylaws – Most, if not all, municipalities have zoning bylaws that govern which parts of the city will be allocated to the development of facilities. The three most common zones are agricultural, industrial, and residential. More likely than not, truck parking lots can be established only in areas that are zoned as industrial. Truck parking in residential areas is usually allowed only for temporary purposes, and only for small, 5-ton trucks. The bigger, heavier class 8 trucks aren't permitted to even enter residential areas. Meanwhile, building a truck parking lot in an agricultural area is allowed but only after certain requirements are fulfilled.
Truck Parking Space Dimensions – With or without a trailer, trucks are huge and need enough space in order to turn and park. An average trailer is about 48 feet to 53 feet long, though 53 feet trailers are the most common type. Semi-tractors can be 20 to 25 feet long, depending on the specific truck's wheelbase. Based on these measurements, it is fair to say that a parking stall for a tractor unit should be at least 30 feet long, with a width of 15 feet, making the space dimensions of a standard truck parking spot at least 450 square feet.
Scouting Potential Truck Parking Facilities – Finding a suitable place for developing your truck parking lot can be difficult. To find some sites where you can build a truck parking lot, you should get acquainted with different zoning classifications in your city. You should also understand the process that it will take to submit a rezoning request so that you can get commercial areas changed to industrial ones, thereby allowing you to build a truck parking lot.
Once you've considered these, among others, you can start building your truck parking lot in Kansas City. Once set up, your truck parking lot will be paying for itself. If you're ready to build a high-quality truck parking lot, then you should turn to K&E Flatwork LLC. With more than a decade's worth of experience, we work with a variety of businesses in the Kansas City Area and get the job done right. You can rely on our expert team to deliver exceptional work. Get in touch with us today for more information about our company and services.