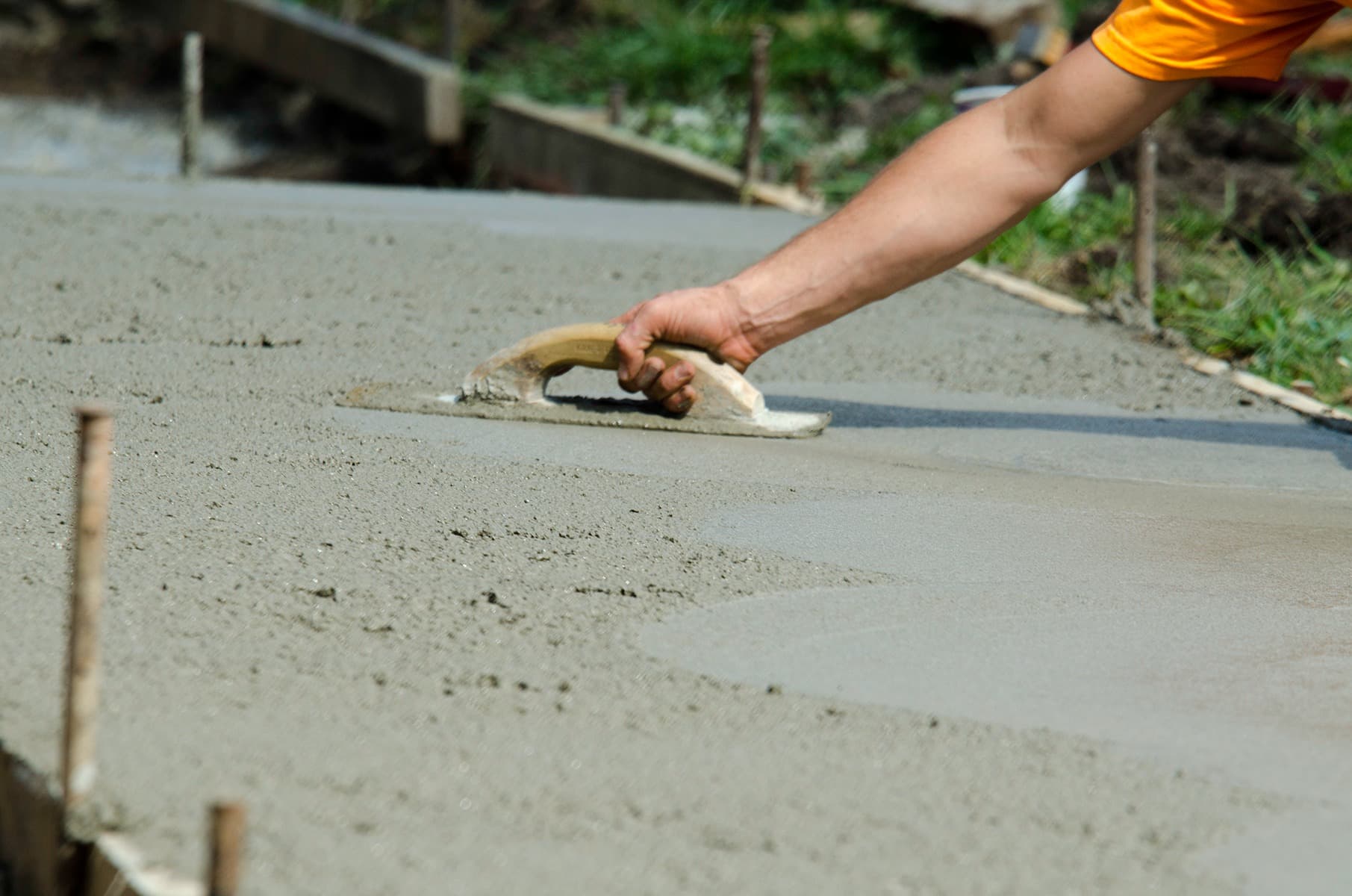 What Is Concrete Screeding? Why Does It Matter?
Screeding concrete is a crucial step in the concrete paving process that's highly important to the final product and how satisfied you are with your new concrete solution. Understanding the process of concrete screeding and why this process is necessary is crucial to finding the best services available for your concrete needs.
But what is concrete screeding, and what's the importance of screeding concrete? If you're asking yourself these questions, we've got you covered. Read more to find out everything there is to know about concrete screeding and why it matters for your commercial property.
What Is Concrete Screeding?
Concrete screeding is a process in concrete work where poured concrete is flattened into a smooth layer before the surface is finished. Screeding concrete is the first step in the finishing process and helps fill in gaps in the concrete surface while removing uneven high spots.
Concrete screeds are straight-edge tools that can level the surface of newly poured concrete. These tools come in various materials, such as wood, aluminum, and steel. Professionals cannot complete the finishing process without first screeding the surface to create an even and uniform concrete layer, as other finishing tools will not work properly without this even surface.
Why Is Screeding Concrete Important?
So why is this process so essential to achieving the perfect concrete surface? Consider some of the following reasons why screeding concrete matters.
1. Screeding Provides a Smooth, Level Floor to Lay Floor Finishes
The main purpose of screeding concrete is to provide a smooth and level surface on which professionals can lay your chosen floor finish. Screeding ensures that the surface is as level as possible before moving forward with the flooring process.
2. Screeding Can Guarantee Structural Integrity
Professionally screeding concrete is crucial to achieving thickness and compaction before laying your floor finish overtop the concrete. This thickness guarantees structural integrity to maintain commercial properties and avoid structural issues or damage. Proper concrete screeding is especially important for commercial properties that handle heavy equipment, such as a load-bearing structure.
3. Screeding Concrete Improves Overall Appearance
You want your flooring to look as good as the rest of your commercial property, and screeding is the key to making that happen. Screeding ensures a beautiful overall appearance once your flooring solution is completely installed by creating a smooth surface ideal for finishing floor touches. Whether you want to create a uniform surface for polishing, flooring, painting, or staining, screeding is essential to get the results you're hoping for.
4. Screeding Helps Eliminate Air Pockets
Screeding concrete is essential for filling gaps in the current structure. By filling these gaps, effective screeding can eliminate air pockets and voids within the concrete that weaken the surface and can cause issues later on. Screeding is vital to improve your flooring's longevity.
5. Concrete Screeding Helps Prevent Cracking
Speaking of the longevity of your flooring, screeding concrete is necessary to prevent future cracking that damages your floor's appearance and requires maintenance services. Screeding enhances your floor's longevity by minimizing vulnerabilities in the floor's structure that cause premature deterioration and incur hefty repair costs.
How to Choose the Right Company for Your Concrete Needs
Concrete installation is a project best reserved for professionals, but with various commercial concrete companies available, you might struggle to determine the best for your needs. Here are some ways to assess a company's capabilities and choose the best provider for your concrete needs.
Research and Due Diligence
One of the most important steps to choosing the right company for your concrete needs is thorough research. Inquire about past projects individual companies have completed, and consult customer reviews and feedback to understand whether the company is equipped and professional enough to handle your project.
Also, look for testimonials on a company's website to see what customers say about their services. The more feedback you get before choosing a company, the more your experience will improve.
Checking Credentials
A qualified concrete installation company should have proper credentials to show their legitimacy and ability to work on your commercial property. Ensure your chosen company is licensed and adheres to local and state regulations. Companies that cannot provide proof of required credentials, licenses, or certificates might not be the best choice for your commercial needs.
Portfolio Review
If the company has an available portfolio of past projects, ask to see it or locate it on their website if it's publicly available. Looking through their past projects and seeing proof of their expertise is crucial to trusting the company you select for your commercial needs. For example, K&E Flatwork has an extensive portfolio project gallery of our previous work to demonstrate our expertise in concrete installation and repair.
Request References
You can request more references from past clients if you want additional assurance about a company's ability to complete your project. Contact different clients to inquire about the company's professionalism, reliability, and work ethics to ensure they are trustworthy and prepared to take on your project.
Get Numerous Quotes
Getting quotes from different flatwork companies is crucial to ensure you make the right decision. While the cost of a specific service shouldn't be the only deciding factor, it should play a role in your final decision.
For example, if one company provides the same services and has similar reviews as another but charges far more than other options, it might not be the best choice for your project. However, if a company has comparable prices to other services but much better reviews and a more robust portfolio, it could be a wise decision for your upcoming project.
Get Commercial Concrete Services From K&E Flatwork
You don't just want any service for your concrete project—you want the best of the best. K&E Flatwork provides the top concrete and flatwork services to ensure that you love the outcome of your new project. K&E Flatwork offers various services to meet all of your concrete and flatwork needs, no matter the scope of your commercial project. Get a free quote or find out more about K&E Flatwork by contacting us today!