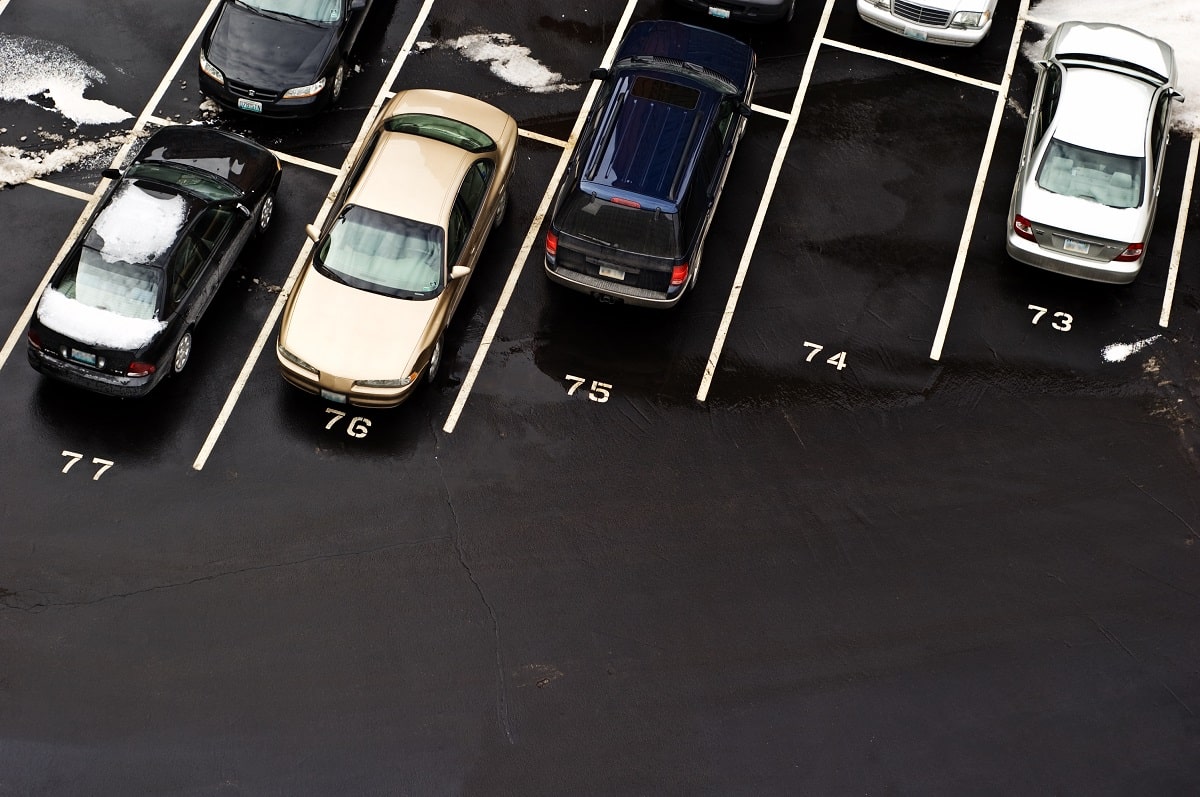 Spruce Up Your Parking Lot: How it Benefits Your Business
When customers come to your establishment, one of the first things they notice is your parking lot. Your image and reputation are two of the most important aspects of business. Many customers tend to judge establishments based on how appealing their facade is. A lot of people think that the quality of a company's products or services must be excellent if it matches the quality of its vicinity.
Having an improperly maintained parking lot (or not having one at all) may give your company a bad reputation. CBRE, a commercial real estate services and investment firm, found that 93 percent of people surveyed believe that a company's amenities like parking lots contribute greatly to the business's bottom line. If it becomes a constant problem, they might eventually choose your competitors over you, regardless of whether or not you offer better products or services.
Good First Impression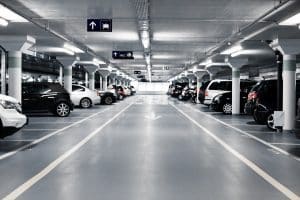 If you are a relatively new company or retail shop, you'll want to be very mindful of all aspects of your business to please your customers. Having a well-designed commercial parking lot makes it more inviting and often suggests good management.
There are a lot of things to consider when evaluating your parking lot, such as size, pavement thickness, accessibility, and landscaping.
When it comes to choosing material, concrete is a better choice than asphalt. Concrete is more durable, long-lasting, and better-looking. Parking lots are exposed to changing environmental conditions so concrete is a better long-term investment. Here are some advantages of having a concrete parking lot.
Higher-strength. Concrete has a higher load-bearing capacity than asphalt and retains its form under the weight of heavy vehicles. For high volume traffic from vehicles or trucks, concrete is much more resistant to destruction.
Low-maintenance. Unlike asphalt that requires annual maintenance, concrete needs it less frequently. Just cleaning and some sealing every two to three years will do.
Better-looking. Concrete lends a cleaner and more modern look than asphalt. It is also more versatile. You can consider enhancements like different colors, adding tiles, bricks, and more.
Environmentally friendly. Most of the components in concrete are natural and chemical-free. It also absorbs less heat, so it keeps the parking lot from heating up too much that it can cause damage to the surrounding areas.
Reflects light. Concrete reflects three times more light than asphalt. This light helps keep the parking lot well-lit, reducing the amount of electricity needed. This convenient lighting aids in added customer and employee safety and reduction of electric bills.
Long-lasting. A concrete parking lot can last up to 30 years or longer. It outlasts asphalt in terms of maintenance, as it can go several years without needing replacement or repair, so it's worth the investment.
Increased Security
Your parking lot should be a safe environment for your customers and employees. About 20% of vehicular accidents occur in parking lots. Each year, they can cause about 60,000 injuries and approximately 500 casualties.
Although security officers can actively enforce parking lot rules, additional parking security measures will help them carry out their duties effectively.
Additionally, customers prefer to park within the business's parking space, so a secure parking lot not only attracts more customers but also makes them stay for a while at your establishment. Here are some tips to make your parking lot safer.
Use sufficient lighting. Your parking space should have enough lighting, especially in driving and pedestrian areas. Shadows should also be minimized as it is used by thieves or other attackers as a hiding place. Also, have enough lighting in high-risk areas like near stairwells.
Add surveillance systems. Greater visibility means lesser crime. Having a CCTV system installed makes it easier to monitor suspicious behavior and also makes your security personnel more effective.
Place clear signage. Put up clear signs on entrances, exits, and crosswalks. Signs should be clearly visible and you should have clear pickup and drop-off areas.
Have a regular maintenance schedule. Preventive measures for light replacement, potholes, or depressions can help identify conditions that may turn into a safety issue. Conduct necessary repairs to keep your parking lot safe.
Have a clear traffic flow. Keep the traffic moving in a steady direction by putting up directional arrows and signage. Use highly visible paint for identifying emergency lanes, crosswalks, two-way traffic, and handicapped spaces.
Prepare for harsh weather conditions. During winter, the risk of slips and falls is increased due to icy pavement and wet patches. Hire a maintenance crew to clear snow and shovel entrance and exit points.
Install emergency phones. The mere presence of emergency phones helps prevent crime and ensures assistance will arrive immediately in case of emergencies.
Improved Curb Appeal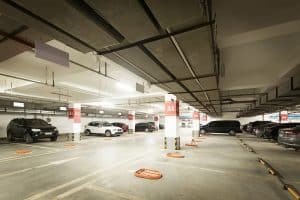 Maintenance of your parking lot is very important to have a better perception of your establishment. Keeping it well-maintained will impress customers and make them think that you always manage to keep your business in top condition. You are also more likely to attract first-time customers.
A better curb appeal also improves property value. In order for your business's value to move up, investing in measures to enhance its appearance is a must. Also, the more polished your lot is, the more customer visits you can get.
Here are some advantages of keeping your parking lot in excellent condition.
Maintains a smooth surface. Repairing potholes and cracks will make your parking lot smoother and more visually appealing. Failing to fix these depressions will just make them expand in size.
Cleaner surroundings. Maintaining your space clutter-free is as simple as regular sweeping. Customers appreciate a clean parking lot and it makes your landscape stand out.
Restores brighter color. A resealed and re-striped parking lot will make it look brand new. Seal coating will restore the look of the pavement and repainting the traffic markings will renew their vivid color.
Prevents pests. Filthy parking areas are a hotbed for pests, particularly rodents. Their presence around the property is a step closer to finding their way inside the building. Ways to prevent it include cleaning up trash that may be a food source, keeping garbage cans covered, and keeping gutters and drains unobstructed.
Avoids lawsuits. If accidents like falls, slips, and collisions happen in your parking lot, you might be liable for damages especially if the existing condition of the vicinity like potholes or cracks contributed to the situation. Maintaining a safer parking lot can help reduce your risk of liability issues.
Increases lifespan. Consistent parking lot maintenance can prevent future replacement or repairs. It will keep maintenance expenses low and further extends the longevity of your parking lot.
Employee and Customer Convenience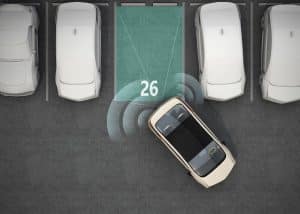 Putting up a good parking space for your employees can actually boost their confidence at work. Having to leave their cars far away can ruin their mood for the day, especially if they're running late. The satisfaction they feel in having a convenient parking space can impact their performance at work.
All customers expect a convenient parking space for them. They tend to choose an establishment that provides them accessibility, security, and comfort regardless of the product or service it provides.
Reached Maximum Potential
Establishments without a proper parking lot can barely reach their maximum potential. For instance, if you have a restaurant with a maximum potential of 30 customers every hour but a parking lot that can only accommodate five cars at a time, your business potential is not fully utilized.
Having enough parking spaces can help you avoid losing customers. It also improves your relationship with them, and that is vital to maintaining business sustainability.
What Other Enhancements Can You Do?
Your parking lot's surroundings are also important to enhance. Simply adding plants and trees can improve its look. You can also add perks that not only serve as extra functionality but also attract current and potential customers.
Plant more trees. During hot weather, trees create a more pleasant environment through the water vapor that they release. Shady areas under the trees are about 40 degrees Fahrenheit cooler than the outside area. This is an easy and beneficial way of keeping everyone comfortable.
Electric vehicle charging stations. Electric vehicles are now a great option for commuters traveling long distances. Charging stations are a good additional perk to attract more customers. While recharging, they might consider taking a stroll into your establishment.
Switch to solar-powered lighting. Save more, improve parking lot safety, and enhance visibility by switching to solar-powered lighting. It eliminates the need for electric wires and provides no electric bills.
Invest in parking lifts. Parking lifts instantly add more parking space, and they also increase security for the vehicle and driver. If you are aiming for space optimization, parking lifts are a durable solution.
K&E Flatwork can help you spruce up your parking lot!
K&E Flatwork offers high-quality concrete services that are guaranteed to last a long time. Our experienced flatwork professionals deliver not just quality concrete but also great customer service, good deals, and the best overall experience. Email us at info@keflatwork.com or give us a call at (816) 746-8100 if you have any inquiries!