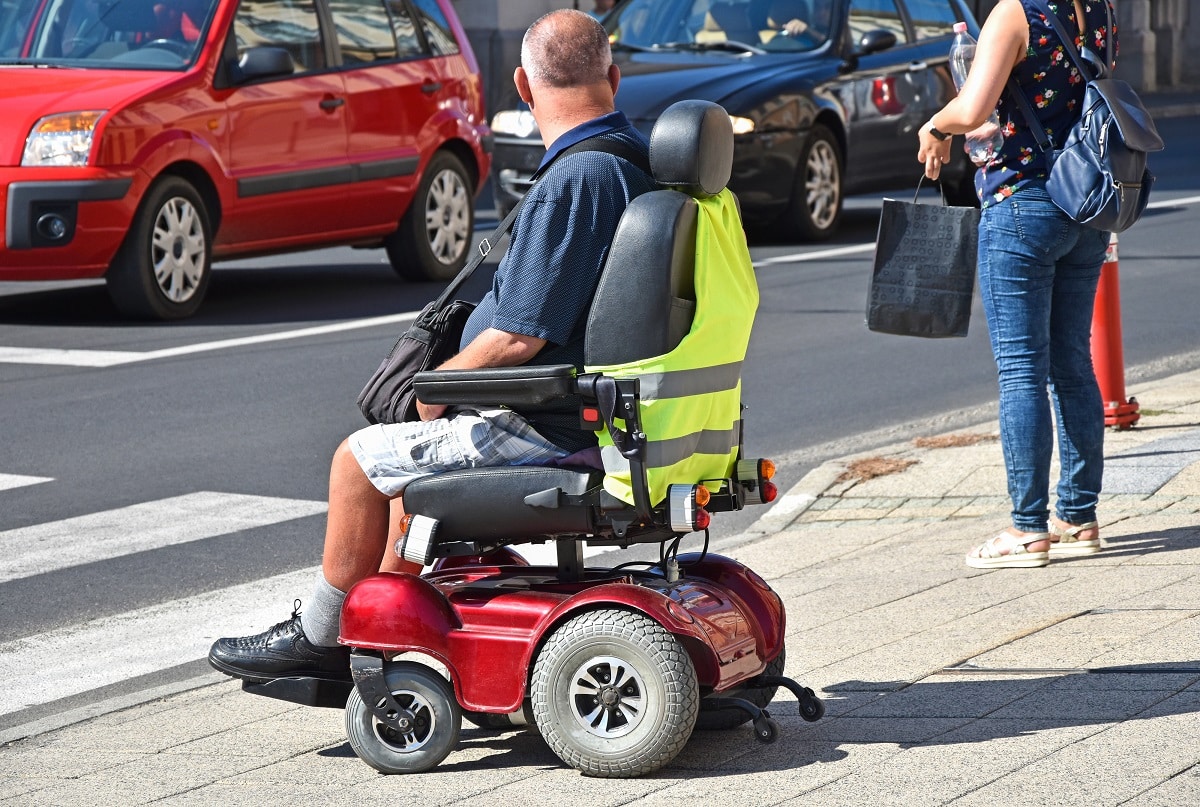 Making Sidewalks Accessible to People with Disabilities
Sidewalks are a common urban infrastructure. AARP, a nonprofit organization that helps the elderly live the way they want, has declared sidewalks a vital part of community life. As a public space, this infrastructure plays a role in any city's social and economic sectors. When they are not accessible to all, sidewalks become obstacles to mobility.
Although the Americans with Disabilities Act of 1990 (ADA) provides guidelines to ensure accessibility, it is still common to see poorly designed and maintained sidewalks. If you are a business owner or commercial property manager, you want your space to be  accessible to everyone.
Inclusive Infrastructure: The Importance of Accessible Sidewalks
While sidewalks are a safe way to get around your home, business, or commercial areas, they're only useful when they are useful to the entire community, including people with disabilities.
In the late 1940s, curb ramps were introduced as an accessibility benefit. This new feature made it easier for people who used wheelchairs to move around, especially when crossing streets. Later, the concrete sidewalk pavers used for this enhancement came with detectable warnings to improve ramps' visibility.
Now, curb ramps are no longer limited to people in wheelchairs. People who are carrying heavy items or are pushing a stroller or a cart are using them as an entryway to the sidewalk. It proves that the entire community can benefit from accessible public spaces. By looking at the challenges people with disabilities face every day, you can design better sidewalks for everyone.
Accessibility Challenges to Address in Designing Sidewalks
When the ADA Standards for Accessible Design were first introduced, it was a move to provide people with disabilities the convenience that others already enjoyed. As advances in medicine increased life expectancy and made once-fatal conditions more manageable, the need for better accessibility grew.
As did the need for universal and inclusive sidewalk designs that offer long-term benefits for people with disabilities. Below are the usual accessibility challenges they face, which infrastructure designers must address when constructing sidewalks or pathways.
Not Inclusive
Although current accessibility features provide better convenience for people with disabilities, these often require them to put in more work than non-disabled individuals. Curb ramps, for example, cause individuals to use a separate path, creating a sense of otherness that adds to the stigma they face in the community.
Not Universal
When a non-disabled individual wants to go somewhere, their research is often limited to directions. People with disabilities, on the other hand, have to check whether their target destination has amenities that accommodate them. Older infrastructure lacks the design features ADA requires in newer buildings. This excludes certain members of the community from entering and enjoying commercial and public spaces.
Not Equal
Accessibility features used to be so poorly designed that they become an additional hurdle for people with disabilities. A ramp with a steep incline or one that wraps around a building makes it difficult for an individual in a wheelchair to navigate.
Limited
Since accessibility features are add-ons in some buildings, these features solve only one disability problem and fail to address other issues. For example, a lift installed for wheelchair access may not be designed for individuals with low vision or developmental disabilities.
Utilitarian Design
Accessibility features are seldom designed to be visually appealing; they are often made to blend in with the existing infrastructure. It perpetuates the feeling that these features are an afterthought and aren't part of the development plan. It also creates a notion that the needs of people with disabilities can be addressed with the most basic design.
Accessibility for All: Design Ideas for Concrete Sidewalks
Sidewalks that are adjacent to your property are your responsibility. This applies to everyone, regardless of whether the property is residential or commercial. You are expected to cover the costs for their maintenance, repair, and reconstruction.
Before you can initiate any activities for their upkeep, you have to apply for a request with the city government. This is to ensure the finished infrastructure is compliant with the state's official plans and specifications. Once you've accomplished the necessary paperwork and received approval, you can begin your reconstruction for better accessibility.
Combine the ADA guidelines for accessible design with the principles of sidewalks to construct infrastructure that benefits everyone. Here are some suggestions:
Measure for Proper Sizing
Your sidewalk's width should be compatible with its intended use in the area. If you own a commercial property, you need to provide space for three zones: (1) pedestrian, (2) furnishing, and (3) frontage. By calculating for all three, you create an infrastructure with enough free space for your property's commercial needs, while also providing pedestrians with a comfortable and safe walkway.
Design for Universal Accessibility
It needs to be accounted for during the measurement process to prevent spatial issues. When designing for universal accessibility, you should look towards elements that provide access for all. These include curb ramps with running slopes, tactile surfaces (textured indicators), and detectable warnings (fluorescent paint).
Create Safer Connections
By designing elements that interlink your sidewalk with other structures, you create safe connections for the community. It may include pedestrian flow, crosswalk distances, and galleries and passages. The primary purpose of these elements is to create a continuous walkway that allows access to other transportation means. By enhancing them for people with disabilities, you reduce the safety hazards they face when using sidewalks.
Install Clearer Signage
Enhance your sidewalk with signage that provides information about the surrounding area. It improves pedestrians' communication with urban space, increasing their confidence when they use sidewalks. Ensure the signage you put up is at a level that can be accessed by non-disabled individuals and those who use wheelchairs. Additionally, consider adding braille and voice instructions to accommodate other needs.
Design More Attractive Spaces
As mentioned, accessibility features don't have to be boring or simple. By incorporating attractive elements in your sidewalk, you motivate individuals to use the infrastructure. Outdoor furniture, for example, provides individuals with chronic illnesses with a place to rest before continuing on their way.
Install Permanent Security
Installing lights and CCTV cameras along your sidewalk improves security in the area. It also creates a sense of safety, especially for people with disabilities. Their condition is often used against them, making them vulnerable to various crimes.
Install an Efficient Drainage System
Installing the appropriate drainage system is essential to maintaining your sidewalk's functionality. When there are large puddles or flooding, pedestrians find it difficult to navigate through. It also presents health and safety hazards for those who choose to use the affected walkways.
Use Quality Materials for the Surface
Your sidewalk will only be effective if you use high-quality materials. More contractors are using concrete in roadwork projects recently.
Concrete is highly durable once it hardens, leaving you with a strong and smooth surface.
Concrete is resistant to water and chemicals, preventing easy deterioration.
Concrete is versatile, allowing you to create seamless transitions between the sidewalk and its curb ramps.
Concrete needs low maintenance, allowing you and other pedestrians to enjoy using it without worrying too much about its condition.
Why Should You Enhance Your Sidewalks?
Sidewalks are essential to connecting a community. From an economic standpoint, it also provides you with direct access to your customers. Unless your business has a drive-thru feature, your customers are led to your space through the sidewalk. Enhancing this infrastructure for better accessibility allows you to reach more of your audience.
From a social standpoint, the changes you make create a more inclusive public space. Although your sidewalk is your responsibility, people other than your employees and customers will also use it. By reconstructing it to address different issues, you make it easier for individuals to move around the city.
Also, accessibility features allow you to future-proof your business. The more inclusive your commercial space is, the more people consider it safe to visit — including people with disabilities and senior residents in your area.
K&E Flatwork: Your Partner in Building Accessible and Inclusive Infrastructure
Reconstructing your sidewalk for better accessibility is a noble project. However, you will face several obstacles, from local building requirements to the ADA's national standards. Make sure this endeavor is a success by working with the professionals.
K&E Flatwork has been working with Kansas City property owners for over a decade. We make sure every team member is updated on the latest industry standards, including any changes to the ADA's design guidelines. We provide designs that marry your needs and local regulations, and we take a comprehensive, hands-on approach to each project.
Talk to our team to learn more about our services. Call us at (816) 746-6100 or email info@keflatwork.com.