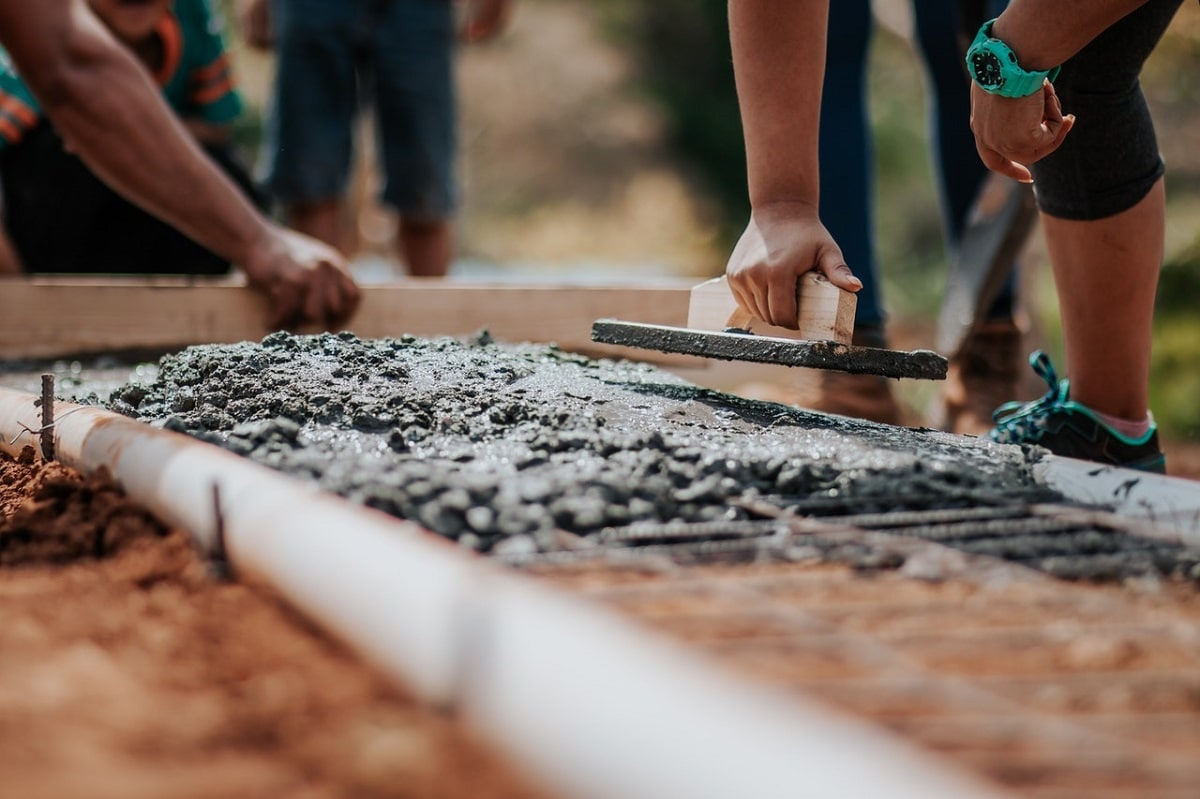 Concrete vs. Asphalt: 7 Features that Commercial Properties Need to Consider
In many instances, company grounds or parking lots are some of the first features of your business that customers or potential partners will see. It's likely to leave an impression on them and set the tone for how their visit will go. The question now is will it be a good or bad impression?
While the building and exterior designs set the overall tone of the place, a smooth and even ground contributes to the overall approachability of your space. In fact, spruced-up parking lots directly provide more benefits to your business. This makes the decision to use concrete or asphalt as a building material more important than it seems.
Moreover, you need to weigh the pros and cons of each one carefully, as installation or repair time can significantly affect your operations and overall customer service and satisfaction.
Here are 7 factors commercial property owners should consider before installing concrete or asphalt pavement.
Durability and Strength
There are varying suggested thickness levels for asphalt and concrete repair or installation projects depending on their intended use. Businesses that only need a moderate carrying capacity for parking vehicles, as opposed to shipment trucks and containers, will require less of both products.
For medium use, you will need about five inches of concrete or four inches of asphalt with eight inches of a granular base aggregated.
For heavy-duty applications, you'll need to order enough concrete for at least six inches of thickness. The same asphalt projects will require six inches of hot mix asphalt in addition to an aggregate base layer of eight inches. This combination is preferable for warehouses, which constantly operate heavy equipment or expect truckloads of deliveries.
Keep in mind that the type of subgrade soil you have on your property also affects the amount of asphalt your contractor will need. Moreover, once dry, concrete is not flexible by nature. This makes it more resistant to distortion and disintegration while also offering more support with fewer materials. For example, five inches of concrete paving can be likened to the strength of eight inches of asphalt.
Cost-Effectiveness
Individually, the cost of the items involved (products and other materials, labor, and installation tools) is more expensive when laying down concrete. For this reason, many business owners who take one look at the upfront costs of paving their property with asphalt immediately opt for it.
In reality, concrete's durability reduces its likelihood of developing any significant damage over time. This ultimately minimizes the number of repairs necessary and its actual cost per year in the long run.  Asphalt may seem ideal at present, but it may serve as just a quick fix treatment rather than a reliable and proven solution to the problem.
Longer Life Span
Asphalt is generally known to last five to seven years upon installation before requiring major repairs, with a total life span of 20 years. On the other hand, with proper care, concrete driveways and parking lots are built to last up to 30-40 years.
It's worth noting that external elements, like your location and consequently, the changes in seasons and weather conditions, affect both types of materials.
Colder Climates
Asphalt is the more popular choice in areas that experience longer, cooler months. This is because rigid concrete doesn't shift and adapt to the changing earth below it, which is a common effect of the winter cold. Cracked concrete surfaces that tend to accumulate water are especially at risk for more damage. As the water freezes and thaws, it could cause the concrete pavements to shift, expand, and form larger gaps which can be considered hazards.
Warmer Climates
Asphalt generally does not perform as well as concrete under the sun as it easily absorbs heat. For this reason, you may find a significant increase in the temperature of your asphalt-paved spaces. It also increases the risk of more cracks and holes developing on the surface. Concrete, on the other hand, is known to absorb less UV radiation and maintain temperatures as much as 10 degrees cooler than asphalt.
Sustainability
While both asphalt and concrete are sourced from recyclable materials, they are sustainable in different ways.
Asphalt is usually made from natural deposits or residue from petroleum distillation. It is known to have an energy-saving construction process, with a limited amount of carbon emissions. It also has a high Leadership in Energy and Environmental Design (LEED) rating due to its porous nature.
Meanwhile, concrete is the combination of waste and recycled materials with renewable resources like sand, portland cement, gravel, crushed stone, and water. Some manufacturers even include carbon dioxide, slag, and fly ash into their mix. You can rest assured that these substances combined don't turn into any runoff that can contaminate local waterways.
Given its lighter shade, it is naturally more reflective, allowing you to reduce the amount of exterior lighting necessary around your office at night. Plus, being the cooler alternative to asphalt, you can also cut down on resources needed to cool down your building. In both cases, you can practice being more environmentally friendly while lessening your operational costs.
Shorter Project Times
Time is one of your most valuable resources. Before deciding on the best material for your property, it's best to review the installation timelines for both choices. Consider requesting the breakdown of each timeline (according to planning, curing, and overall construction times) from your trusted contractors.
Curing
Resurfaced asphalt can be fully cured after only a few hours, making it the least disruptive option available. Still, in general, asphalt can support foot and vehicle traffic after two to three days.
The same can't be said for concrete projects. Check the weather forecast before allowing the contractor to lay down any concrete on your property. Ideally, you should schedule the installation during the summer when the concrete pavements can support light traffic after roughly two days. Otherwise, you may need to wait up to seven days before you can use it.
Construction Time
While asphalt has the upper hand in the curing process alone, installing concrete has a significant lead in overall build time. Standard asphalt parking lots and driveways cannot perform their intended use after a single application only. These projects need a minimum of two layers, each 1.5 to 2 inches thick before they can accommodate vehicle traffic for extended periods of time. In contrast, concrete is laid down in a 4- to 8-inch layer once.

Decorative Designs
Asphalt's bold black color typically adds a clean contrast compared to the more muted tone concrete provides. Concrete's color can easily blend well when used in black and white, or more neutral-toned exterior color schemes. It may take away, however, from modern or trendy designs that require more bursts of color.
For a fee, you can send a request to concrete manufacturers to add a tint of color before sending it off to your installation team. To add slightly more visual interest to the space, you can even have a pattern stamped onto it before it dries. Likewise, custom-made designs like your company logo may be engraved to make a statement.
Easy-to-Clean and Maintain
Cleaning asphalt and concrete is a relatively straightforward process and does not require a drastic increase in your business expenses. First and foremost, dirt and debris from every crack and crevice can easily be swept away. This can make a noteworthy difference.
Removing tough stains takes more time, though. Most spilled liquids can be easily absorbed by clay-based cat litter left overnight and discarded the following day. Unsightly oil and grease marks can be treated with baking soda. For a deeper cleanse, you may go for pressure washing.
Have your team pretreat the surface beforehand with pressure washer detergent, ideally made of gentler cleaning agents. After letting it rest and soak for a while, the ground will be ready for smooth and easy sweeping with the pressure washer. This should rid the area of any built-up dirt and debris.
Moving forward, remember that asphalt projects require a bit more gradual approach to maintenance. After roughly six months of having it installed on your property, you then need to get in touch with the pavers once again to have a layer of sealant applied. Skipping this step leaves it vulnerable to oxidation damage. From this point, expect to resurface and reseal the area anywhere between three and five years.
Sealing concrete down is optional, although refinishing and resealing the area over time refreshes their look. Nevertheless, while concrete may still experience damage, its sturdy material drastically delays this occurrence.
Lay Down a Strong Foundation
The strength, longevity, sustainability, design, and ease of maintenance of the material, as well as the company budget and operation timelines, play significant roles in choosing between concrete over asphalt.
Ultimately, making the correct decision the first time around allows you to enjoy the benefits of investing in quality materials and efficient installation while minimizing future costs in repairs and maintenance. Businesses that get any existing fractured surfaces repaired can also continue their standard operations without any unnecessary disruptions (which may be more costly).
Have your office or warehouse grounds looking brand new with exceptional concrete work from the K&E Flatwork team. If you are interested in our services, email us at info@keflatwork.com or give us a call at (816) 348-3175!