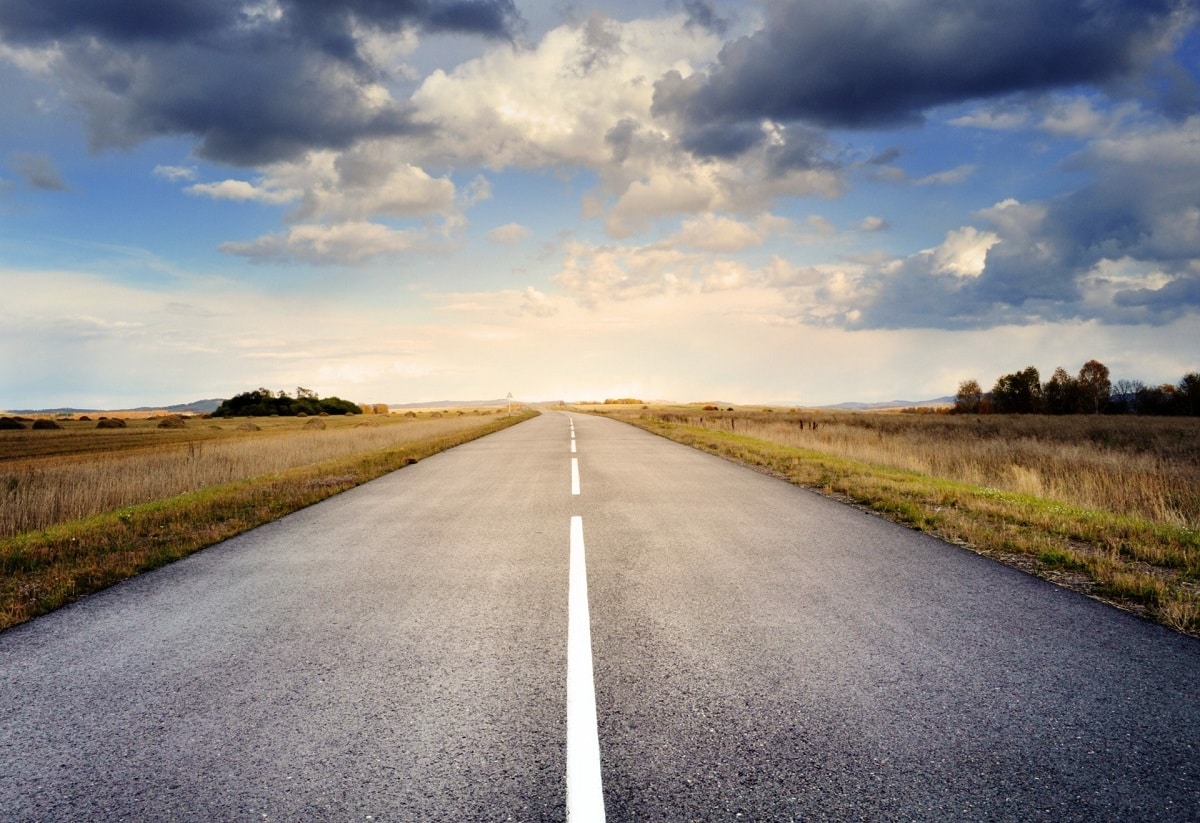 A Concrete Solution: Paving the Way for Safer Communities
Pavement performance is crucial to road safety, which is part of the bigger spectrum of community safety. Residents and commuters benefit from smooth surfaces that reduce the risks for collisions, falling hazards, tripping, and more.
Regardless of the type of roadway or an area's current pavement conditions, there is always a way to effectively address issues with concrete. Concrete pavements provide the least maintenance, the longest life span, and the lowest life-cycle cost compared to other alternatives — making it an ideal addition to any community improvement and safety project.
Concrete: The Best Choice for Pavement Material
Concrete has been used to build some of the longest-lasting roadways, high ways, and other pavements in the world. A mainstay of American infrastructure, concrete pavements are a mix of some of the most abundant resources on earth: aggregate sand, air, and cement. The key ingredient here is Portland cement, which bonds the material together and makes the resulting structure stronger.
Concrete pavements are constructed using a system of joints that control breaking and cracking. Some of these pavements include steel at the joints to keep the surface smooth and safe over its lifespan.
Different Applications for Concrete Pavement
Sidewalks
Many communities may wish to revisit their roadway planning criteria. The criteria can focus on (1) improving walking conditions for people (which includes better accessibility to sidewalk facilities for pedestrians with disabilities), (2) increasing the appeal of walking instead of riding a vehicle to get to and from a destination, and (3) reducing pedestrian-related accidents.
Concrete for Sidewalks
Concrete is the preferred surface material for sidewalks since it offers the longest service life and requires minimal maintenance. Asphalt, meanwhile, is an acceptable walkway surface in park settings, and crushed granite is an acceptable weather-resistant material for parks. Still, they require higher levels of maintenance and are not wheelchair-friendly.
Construct sidewalks with large pavers and bricks but install them properly to avoid settling (i.e., when cement settles along the sidewalk, which increases the risk for tripping hazards). Take note that bricks and pavers can cause painful vibrations when pedestrians with mobility aids pass through, though. So, use these surfacing materials for sidewalks that aren't for pedestrians with disabilities.
Paver sidewalks require minimal maintenance if the joints are filled with polymer sand, a material that contains a polymeric additive to bind the sand together and significantly slow down erosion rates. The only maintenance required is rinsing and sweeping to remove leaves and dirt.
Design Considerations
Build sidewalks within the public right-of-way or in a sidewalk easement along the right-of-way. It prevents adjacent property owners from removing or obstructing the sidewalk, as well as offers immediate access to the sidewalk for maintenance activities.
Basic concrete sidewalk requirements include:
Buffer from the travel lane
Adequate width of travel lanes
Shy distances to walls and other structures
A buffer to private properties
Flat areas across driveways
Sight distances around corners
Ramps at corners
Bridges should have sidewalks. Guard rails or pedestrian rails are required along the outside of the bridge. For bridges with high speed limits, place concrete barriers between the sidewalk and the road to shield pedestrians from errant vehicles.
Required Measurements
Sidewalk thickness is another aspect of the overall design of the pavement. The general rule with thickness is the thicker the sidewalk, the less likely that it would fail prematurely. According to the Federal Highway Administration (FHWA), it's important to ensure that sidewalks are constructed with enough thickness to support foot traffic and vehicle loading.
Builders should take into consideration local soil conditions, expected loading, and building policies. In the US, concrete thicknesses in areas that experience a winter freeze can be a minimum of six inches or more, while areas with warmer climates can have pavements as thick as 3.5 inches.
In terms of width, some areas (such as shopping districts) will require a minimum of 12 feet and a maximum of 40 feet to accommodate various volumes of pedestrian traffic. In K Streer, Washington, D.C., for example, the area has a 20-foot walkway section to handle commercial activities and transit off-loading, while Pennsylvania Avenue's 30-foot sidewalk sections handle four bus operations.
The safety of bicyclists and motorists should also be taken into consideration when determining the ideal width of adjacent concrete paved sidewalks. A generous lane width of 12-feet can lead to faster traffic and reduce collisions.
Roads
Skid-resistant pavements are essential to preventing crashes on the road.  The skid resistance of pavement material is an important road safety factor, especially when the road is wet. The number of accidents on wet surfaces serves as an indicator of friction deficiency. The lack of skid resistance combined with pavement roughness may result in drivers losing control over their vehicle.
Reducing the number of accidents attributed to skidding is possible with surface texturing for concrete pavements.
Concrete Pavement for Less Skidding
Concrete's inherent qualities already create a skid-resistant pavement surface. Its basic ingredients are abrasive and, when mixed properly, strengthen the pavement's skid resistance factor. Surface texturing increases its frictional qualities.
A proper mixture of pavement materials ensures a good surface. Reducing the cement/water ratio and increasing the cement factor produces a more water-resistant pavement, meanwhile. Even if a small amount of water is added to the surface during the finishing process, it reduces the concrete pavement's wearing ability. Mixing a fine aggregate with 25 percent of siliceous particle content can withstand the wearing effects of constant traffic.
Another method of surface texturing is burlap dragging, which involves dragging burlaps behind the slip-form machine before straight edging the surface and attaching more layers of burlap to the curing and texturing machines for a more finished pavement texture.
Parking Lots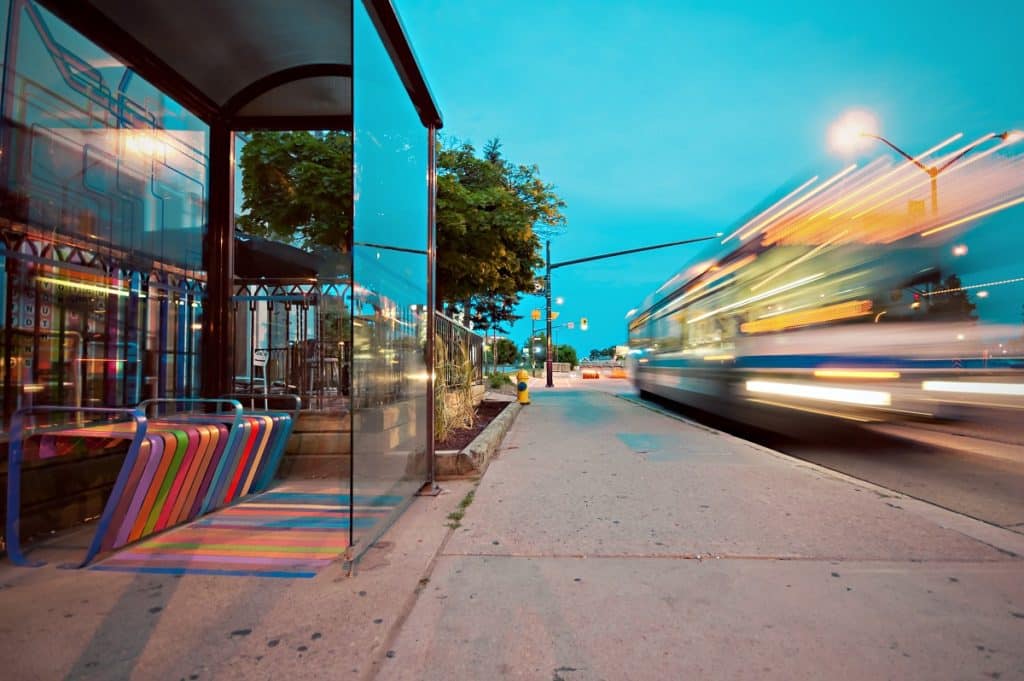 A lot goes on in parking lots: cars backing out, people walking, shopping carts occupying parking spaces, and drivers circling the area in search of parking. These lots are hot spots for accidents waiting to happen.  While often dismissed as culminating in something a simple fender bender, parking lot accidents can result in serious injuries, such as whiplash, sprains, and concussions.
The objective of a parking lot design is to maximize the total number of available parking spaces and still allow for the safe movement of both pedestrians and drivers.
Pedestrian Friendliness
Typically, pedestrians share the same area with moving cars. Drivers distracted by looking for space do not notice crossing pedestrians. In some cases, pedestrians who parked far away from their destination, take a diagonal path across traffic lanes.
Adding sidewalks between the noses of vehicles keep pedestrians away from the traffic area, allowing them to walk safely from their cars to their buildings. Concrete sidewalks should consist of gravel and sand aggregate mix to produce a compressive strength of 3,500 pounds per square inch (psi).
As an added benefit, raise the walkways at the crossings to eliminate the need for another step, making the pedestrian sidewalk universally friendly while slowing down traffic. Another way is to lower all the walks approaching the intersection to keep curbs and longer slope transitions back to grade. Doing so eliminates the handicap ramp at the intersection.
Other Design Considerations
Directly construct parking lots on existing soil subgrade that is leveled and compacted to prevent sinking and cracks. Also, parking lots that carry light vehicles require a concrete pavement thickness of four inches. For lots that carry heavier and bigger vehicles, install pavements with a thickness of five to six inches. Concrete pavement thickness varies according to the weight of the vehicles, the number of load repetitions, and subgrade conditions.
Other considerations are:
In general, most parking lots drain water into the gutters or to the edge of the pavement. Install drainage systems within the paving area to prevent water from pooling or running down the middle of your parking lot, preventing slipping hazards. Also, cement pavements should slope a minimum of one percent to force the water to run directly to the drainage. The slope of parking entrances should not exceed eight percent to prevent cars from dragging.
Thicken the edges of the parking lot if cars will park close to the edge. Build curbs monolithically with concrete pavements to project them above the pavement at the edges. The added thickness of the curbs strengthens the edges of the pavement, reducing deflections caused by heavy car wheels close to the edges.
Maintenance Requirements
Newly poured cement pavement should be free from traffic for at least seven days in the winter and three days in the summer. The concrete should have about 3,000 psi compressive strength before it takes on traffic or any other load. It is also advisable to seal the surface with linseed oil to reduce the risk of surface spalling (breaking).
Leaving the Job to Professionals
Concrete paving requires careful execution and complex machinery. One wrong move can lead to unsightly or dangerous cracks, concrete that won't set properly, and concrete damage that results in safety issues.
To avoid these problems, leave the job to professional concrete contractors.
K&E Flatwork LLC, a trusted concrete paving company in Kansas City, is well-versed in the installation of concrete pavers. We use the latest materials and techniques to ensure the safety of sidewalks, roads, and parking lots. We also partner with home builders and commercial developers to provide high-quality concrete solutions and dependable contracting work.
Ensure the safety of your community with K&E Flatwork LLC. Get in touch with us today, and our crew of project managers and engineers will find the most efficient concrete solution for you.