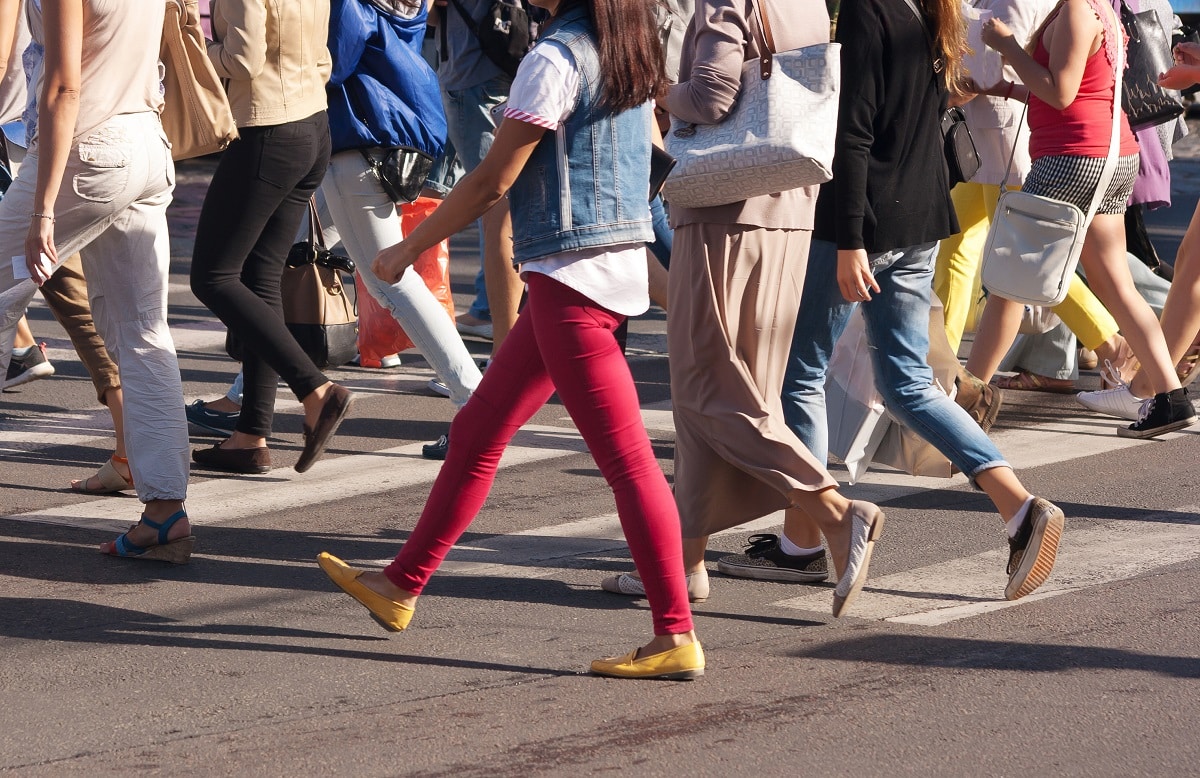 Promoting Physical Distancing Through Road and Pedestrian Changes
Physical distancing measures have become more important as states struggle to reduce the cases of COVID-19 in the country. As a result, local governments are brainstorming ways to ensure the implementation of social distancing in the city. One way they do so is by re-structuring road spaces, walking paths, and sidewalks.
Walking paths and sidewalks, in particular, see more foot traffic as people go out for work, exercise, or fresh air. Following the social distancing rule of keeping two meters apart is a challenge when many people use the same space or when the walking space is constrained.
As a result, municipalities and state governments are focusing on road changes, such as reallocation of road spaces and pavement widening, to address these concerns.
Design and Construction Considerations in Pavement Widening
A wider pedestrian lane encourages social distancing among pedestrians. For busy streets, authorities recommend expanding pedestrian space along streets with missing or narrow sidewalks for better safety. Doing so also provides more room for physical distancing at intersections with high foot traffic.
According to trusted Kansas City pavement contractors, the application of pavement widening is often limited to localized parking lanes, intersection turnouts, and shoulder extensions. However, there are instances when a pavement widening project includes adding running lanes or extending the width of existing running lanes.
Initially, it seems like a simple concept, but the design and development of pavements must not be blanketed by Greenfield project practices. This is a discipline that lacks constraints; no need to work within the constraints of existing infrastructure or buildings, especially with the construction under traffic, as well as the nature of the existing pavement.
Homogeneity across the pavement can promote support and stiffness. It can be difficult, however, to achieve due to the following:
Existing pavement material might have higher compaction due to cyclic wheel loading
Existing pavement material might not be compliant
Traffic loading may have increased since the construction of the current pavement, which may increase the pavement's thickness.
The pavement's sub-grade CPR might be lower than the current pavement.
These considerations emphasize the importance of understanding the thickness of the current pavement. Failure to address pavement thickness may lead to issues such as super-elevation widening, which increases the risk of trapped water under the pavement.
In addition to these design considerations, it's important to take note of the following, as well:
The potential to lose the pavement widening joint's compaction once the existing pavement is cut back
The maximum layer thickness and available working widths that can be placed using the available equipment to ensure proper compaction
Benching or keying requirements to reduce the likelihood of cracked joints.
The use of subsoil drainage with suitable backfill material to reduce the likelihood of shape loss or 'sumping' at the joint
Other pavement widening measures that promote social distancing include the use of pedestrian barriers and traffic cones, depending on the nature of each site. Some areas also use barrier banners, floor stickers, and social distancing images as visual guides.
Measures for Reallocating Road Space
Local authorities within areas that use high levels of public transport should practice safety measures in reallocating road space to people cycling and walking. Doing so will not only promote active travel; it also enables physical dancing by encouraging people to stay two meters apart.
Road space reallocation during and post-pandemic can include the following measures:
The introduction of cycle and pedestrian zones. Involves restricting motor vehicles' access to specific streets during certain times. May also include restricted access to particular high streets and town centers at all times. Doing so promotes active travel with social distancing.
The use of cones and barriers. This equipment widens footways along the lengths of the road, particularly outside of transport hubs and shops. Using barriers also provides additional space at bus stops, enabling passengers to queue and maintain social distancing. Cones and barriers can also widen crossings to allow pedestrians to cross roads safely at a distance.
The installation of pop-up cycle facilities that still maintain physical distancing. It includes mandatory cycle lanes, as well as the use of light segregation installations such as flexible plastic wands. This measure may also include the conversion of traffic lanes into temporary bicycle lanes and the widening of current bicycle lanes to enable cyclists to bike at least two meters away from each other.
Whole-route approaches. Create wider corridors for bicycles and buses, as well as enable these modes of transportation to access only city centers and towns.
Filtered permeability (also known as modal filters). Close down roads for more motor traffic using large barriers and planters. Often used for residential areas, these installations encourage low-traffic (if not traffic-free) neighborhoods.
When it comes to implementing these measures, they should be introduced temporarily at first, either as a combined package of measures or in isolation. Some installations, such as segregated bicycle lanes, might require additional traffic regulations.
Installations can either be:
Experimental. Trial schemes that have the potential to be permanent. Local authorities can put installations in place and monitor the arrangements, as well as carry out consultations once the road reallocation project is complete.
Temporary. The project can remain in place for up to 18 months, but more permanent changes must take place after.
Permanent. Installations are permanently in place.
The Role of Authorities During These Installations
Traffic signs are needed to inform pedestrians, drivers, and cyclists of the changes to road layouts, especially in places where pedestrian widening is currently in place. Authorities may encourage the use of existing warning signs and some temporary new designs.
Local authorities are in charge of evaluating and monitoring temporary measures installed, with a view of making them permanent. They should consider how active travel will take place in such a setup as more stores start re-opening and more people return to work.
Access will still be required for other on-the-road activities such as road maintenance, street work, and other highway works. Authorities must strike a balance between reallocating road work and giving people space for active travel. Street works should carry on since it is essential in keeping the economy moving (via people going to work or opening their businesses)
Finally, authorities must also seek input from stakeholders during the project's design process. Consultation with emergency services and local chiefs of police is necessary to ensure easy access where needed. Authorities should also consult with local businesses (including those temporarily closed) to ensure the project will not affect their operations once they open.
Street and Road Transformations: Creating Lasting Changes for the New Normal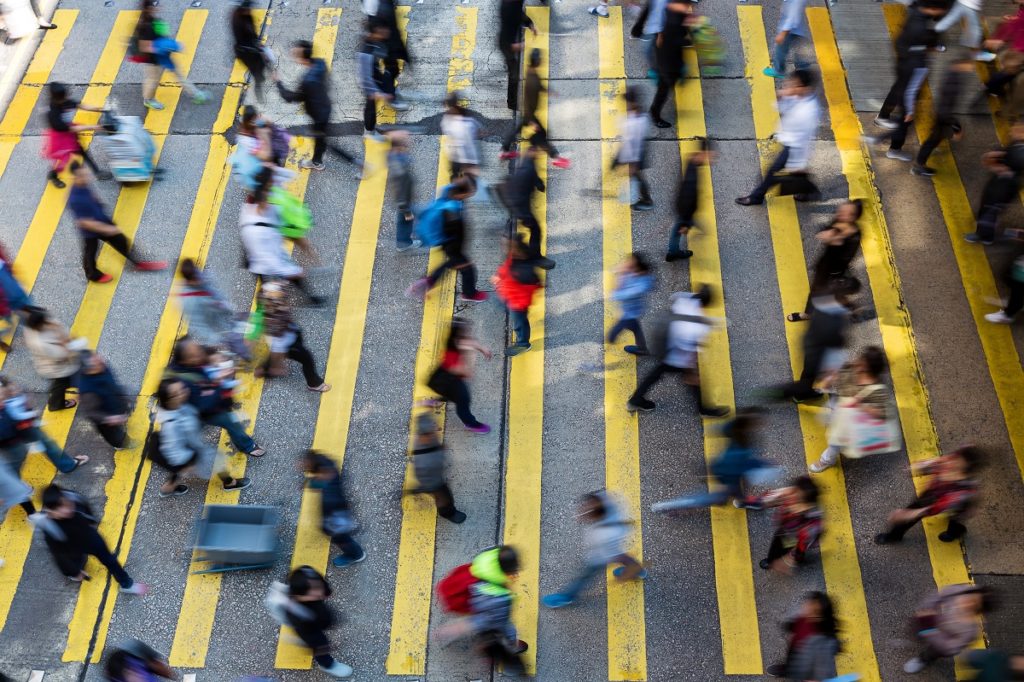 As the world prepares for the new normal via road restructuring, there are ways to ensure each restructuring will guarantee an impactful and lasting change. Consider the following.
Small projects for a bigger impact. Small-scale designs are quicker changes that are more affordable and guarantee a stronger impact. Tactical urbanism focuses on simple changes such as installing low-cost street furniture, painting new pedestrian areas, or creating smaller parking spaces out of bigger spaces. It can also act as a catalyst for a bigger change.
Combine these changes with community engagement — especially with people who use the streets with frequency — it allows members of the community to experience the new design before it is even implemented. Inform residents and business owners about the new design: its benefits, how it can support a better form of living, etc.
Tactical urbanism that is responsive to the concerns of the community — whether it's just adding cones for a wider pedestrian lane or a permanent road restructuring — proves to be a strong ally in creating better urban transformations. Simply put, a small project that earns the people's trust will surely see quicker gains.
Embracing the Change and Paying Attention to Details. COVID-19 has changed the way cities work as stay-at-home regulations and lockdowns introduce new rules for living, moving, and working in cities. Investing in tactical and complete street redesigns is clearer as mobility patterns change. The roads see fewer cars, which gives more space for non-motorized transport and more time for road transformations.
Though street transformations can be implemented fast, they still require well-incorporated designs. Adding safer intersections, for example, should incorporate newer road dynamics, as well as connect with existing bicycle and pedestrian lanes to ensure better mobility in the area. It takes time to get these details right, but they guarantee a project's sustainability.
Space is essential during this time as the world continues its battle against the pandemic. Simple road restructuring projects such as reallocation and pedestrian widening enable people to resume their work and still maintain a safe distance from each other. Proper implementation of these projects may help reduce the cases of COVID-19, as well as keep the economy going despite the pandemic.
K&E Flatwork partners with public and private sectors with such projects under their belts. As a leading commercial contractor in Kansas City, we consider it our responsibility to take part in these projects. For more information on our products and services, get in touch with us today.