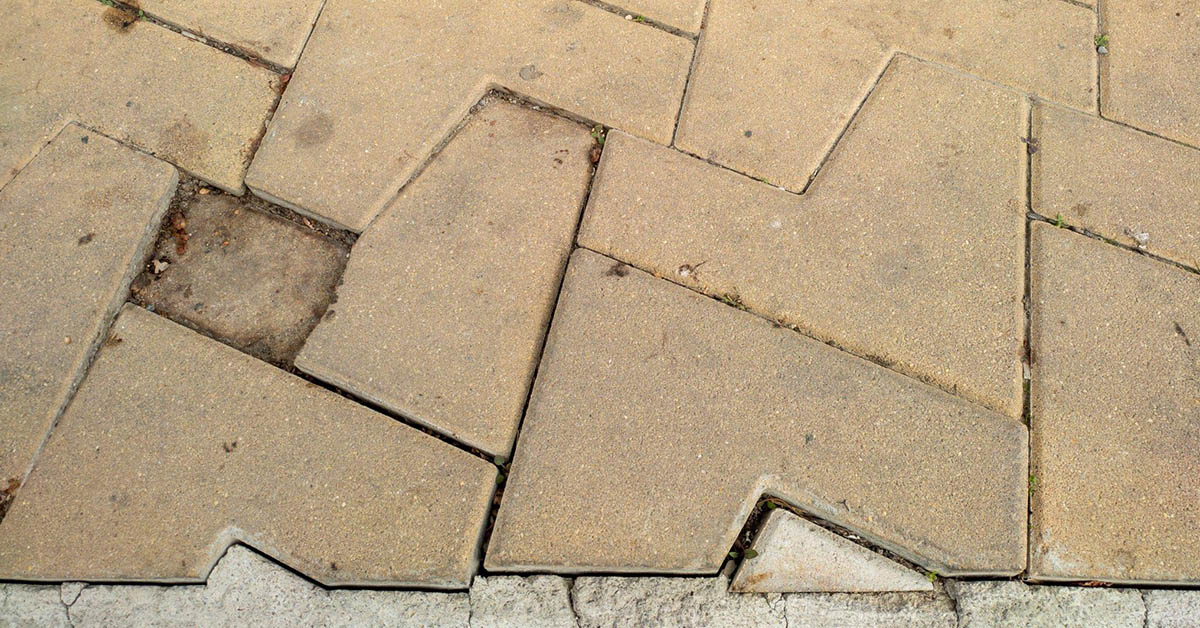 What Are the Differences Between Concrete Pavers and Stamped Concrete?
Did you know people spent around $13,000 per renovation project in 2019? Outdoor upgrades, from sidewalks and parking lots to patios and pool decks, connect the various areas of your property, improving its architecture and overall look, but they are a significant investment.
Concrete pavers and stamped concrete are the most visually appealing and cost-effective options for your property. They're also the most popular materials for commercial properties.
Before you turn to a professional to realize your next commercial project, there are some things you need to know about concrete pavers and stamped concrete. 
What's the Difference Between Stamped Concrete and Concrete Pavers?
Concrete pavers and stamped concrete are similar in that they are both long-lasting construction materials and look good. Let's find out more about these two materials.
Concrete Pavers
Pavers have more design options than stamped concrete, with a long-lasting and more appealing finish. You can combine colors and patterns and create eye-catching designs with accent borders and bandings.
In addition, pavers are typically highly textured, which improves grip, especially when wet. They also don't crack because they are thicker, which inadvertently makes them more durable. However, note that these are a bit more expensive but have a higher resale value.
Although pricier, they are cost-effective in the long run because they rarely need replacement. And should they require repair, the process is simple and seamless, involving only the replacement of broken or cracked pavers.
Stamped Concrete
Concrete can be poured and comes in prefabricated paver-like blocks and prefabricated slabs, commonly known as stamped concrete.
Stamped concrete is similar to poured concrete but has a textured finish, making it more visually appealing. It can look like stone or wood or have a pattern. Stamped concrete is customizable and can meet your unique design needs.
Stamped concrete is more ornate due to its unique variation and texture and the wide variety of colors and patterns available. The good thing is you can choose the colors on-site because the material is mobile, so they can be hand-blended before being placed. This concrete can also be sealed to protect against pool chemicals and the elements.
Cost 
Concrete is cheaper than pavers in terms of labor costs and materials. However, the price depends on many factors. For example, the cost of a sidewalk will vary greatly depending on its gradient, the amount of excavation required, size, whether you're replacing an existing sidewalk or installing a new one, and other factors. 
Because many installers believe that pouring concrete and then adding a pattern is cheaper than moving and placing paving units by hand, the cost of concrete pavers is higher than that of stamped concrete, reaching $20 per square foot.
Stamped concrete costs around $8 to $12 per square foot for basic projects, but it can go up to $18 for more complex projects. If you want to save money, you can combine stamped concrete with plain concrete fields that are less expensive and still get a fantastic look.
Besides the initial installation costs, consider the long-term repair and maintenance costs. Concrete pavers are less expensive to repair if damage occurs, so the overall price may be lower in the long run.
However, note that both options will be more expensive than plain poured-in-place concrete, depending on labor and material prices and the job complexity.
Maintenance
Pavers are tougher to maintain because you have to clean between them. However, unlike stamped concrete, they don't require sealant.
Stamped concrete that has been sealed will not absorb stains, but sealant must be reapplied every one to two years. Stamped concrete requires a little more regular ongoing maintenance than pavers.
Moreover, thawing, heating, heavy loads from weather conditions, and the fact that concrete will shrink mean stamped concrete will probably develop cracks in its surface, so it's best to choose a pattern that won't show the effects of weather and time.
With stamped concrete, you should also know that repairs and maintenance can be time-consuming because you will need to repair the whole area rather than just one stone. 
On the other hand, the uniformity of pavers makes maintenance relatively simple. Mostly, they're designed so you can use them without frequent replacement. However, the sand between the slabs may erode, so note that you will still need to replace them from time to time. It's best to hire qualified professionals to ensure an effective and seamless job.
And if you're concerned about durability, pavers are the clear winner. There is no doubt that pavers are more durable and long-lasting than cast-in-place concrete.
Appearance
Both concrete pavers and stamped concrete offer limitless design possibilities. However, the decision is frequently influenced by the desired appearance. 
Concrete pavers are available in several colors, shapes, and sizes, which professionals can arrange in multiple patterns to create many design possibilities. You can combine paver colors and patterns to create eye-catching borders and contrasts.
Stamped concrete, on the other hand, can be used to create pavements that look like brick or stone and even wood patterns. The ability to completely customize the color is another benefit of this material. Professionals can make the stamped concrete look like natural stone, antiqued, or create realistic weathering effects by using dry-shake color hardeners.
Turn to K&E Flatwork for High-Quality
Concrete Pavers in Kansas City
Both concrete pavers and stamped concrete have pros and cons. Choosing the right material depends on the project type and your unique design goals. To help you make the right choice, turn to the experts at K&E Flatwork.
We are an experienced concrete paving company specializing in repairs and complete replacement. We use the latest techniques and materials to ensure only the best possible results.
If you want to learn more about this or other services we offer, contact us now. We'll be happy to develop a solution that fits your requirements and budget.