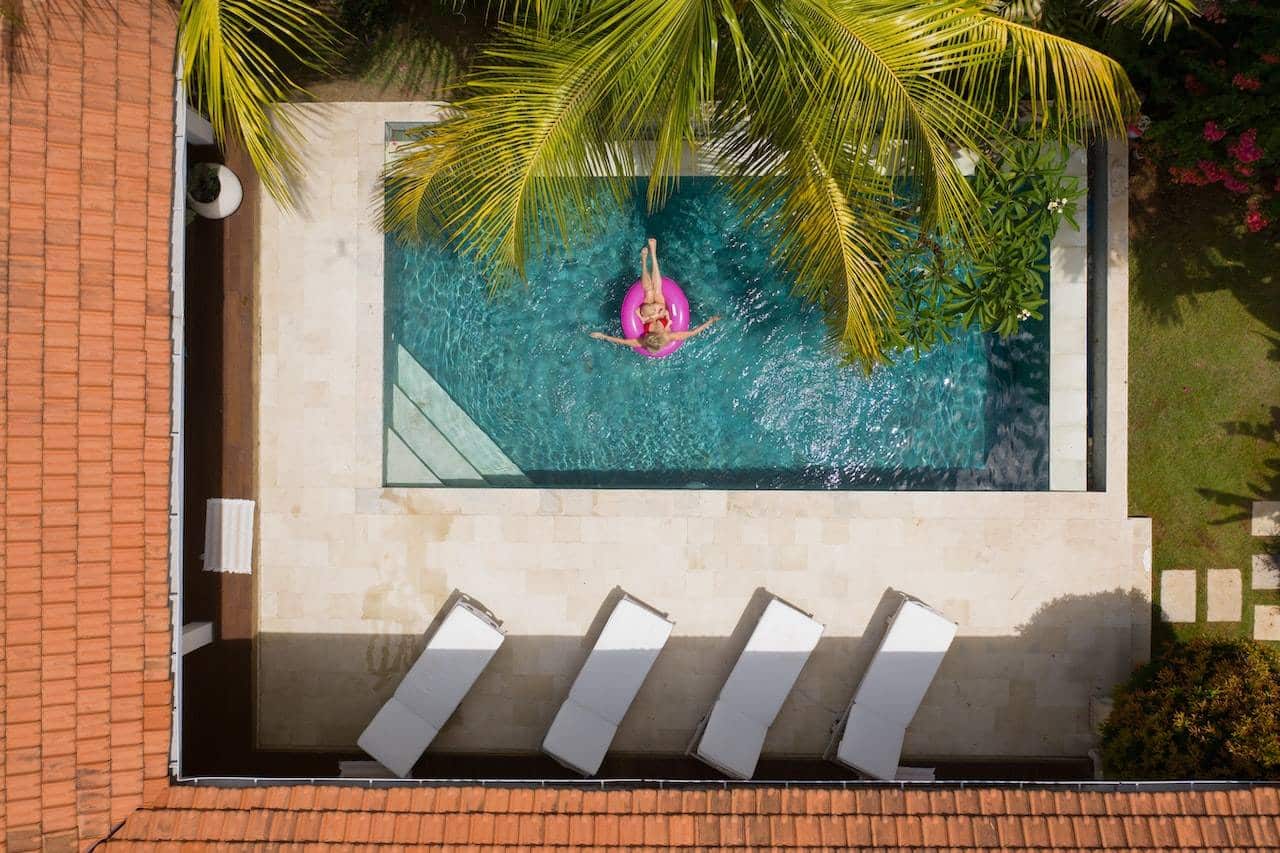 What Are the Benefits of Concrete Pool Decks?
Installing a pool is just the tip of the iceberg when thinking of improving the aesthetics of your home and boosting the value of your property. With over 12,000 businesses working in the U.S. swimming pool sector, the choices of pool deck designs are endless. When choosing a design, the material you use should always be water-resistant and durable.
Apartment complex owners are finding that having a pool is becoming more necessary to attract renters. Plus, increasing numbers of homeowners are choosing concrete pool decks for several reasons. With the right installation and care, a concrete deck tailored to your preferences can last an entire lifetime.
Keep reading to find out the main benefits of this material and learn why concrete pool decks are a valuable investment. 
1. Durability
One of the strong features of concrete is its durability in terms of heavy wear and unfavorable weather conditions. Its ability to resist scratching and staining increases its lifespan. The concrete appearance is preserved for years, making it a more than valuable investment. 
Those that live in areas with regular weather changes and escalations will find concrete pool decks to be the best option. While metal or wooden-based decks can easily be damaged, concrete decks can defy any weather condition. 
2. Affordable and Cost-effective
Concrete takes priority over other materials because it creates the perfect balance of durability and affordability. It may initially be a significant investment, but it pays off in the long run.
If keeping to a home improvement budget is a priority, then concrete is a better option than high-end tile or wood. The secret of concrete is that it can be made to resemble just about anything and not break your budget.
3. Customizable Designs
Adding that personal touch and individual style to your pool deck is more than possible if you use concrete. You can customize concrete to add texture or other designs to your deck. 
Textured concrete allows for a safer and less slippery pool deck while simultaneously giving it that aesthetic appeal. Don't underestimate the importance of the design and aesthetics of your concrete pool deck. If you ever decide to sell your home, the exterior visual component can increase property value. 
4. Eco-friendly Material
If taking care of the environment is on your list of musts, concrete pool decks are your best bet. Concrete is produced from naturally found limestone. Limestone resources are among the most abundant, making concrete a cheaper alternative for pool decks than other options. 
5. Reflects Heat and Light
Walking on a burning pool deck during a hot summer day is not fun. Many materials absorb heat and light, which can easily affect the area around the swimming pool. If you've chosen dark wood or brick for your deck, you might find it difficult to walk on if it has been baking in the hot summer sun. This is not true for concrete decks, however. Concrete reflects the sun's heat and light, so it is much easier on the toes. 
6. Structural Benefits 
The method of building concrete structures allows for low permeability and porosity. The shotcrete method of pouring concrete onto steel reinforcement is an excellent option for swimming pool structures. Shotcrete uses high compressive strength to form curved, vertical, and dense surfaces. This only goes to show that the durability of the concrete deck is guaranteed for years to come.
7. Versatility of Concrete
Other than being strong, durable, and cost-effective, one of the many great features of concrete is that it can be used to imitate more expensive materials. A concrete expert can make concrete look like just about anything. 
Are you in love with deck designs made of brick or wood or cobblestone? With the stamped concrete technique, your concrete pool deck can be made to look like any material you choose. Not to mention, this is a far more inexpensive option. 
8. Ease of Maintenance
Maintenance is an important part of pool deck care. Unfortunately, it is a step that homeowners might overlook. Choosing paving and bricks will require replacement and re-leveling after some time due to them shifting over time. Refilling joints between the paving units with sand will be required from time to time to prevent weed growth.
Don't want to be bothered with this? Using concrete for your pool deck will save you all that trouble. With concrete, you will preserve the appearance of your pool deck and avoid fading, given that you clean and reseal it every once in a while. 
9. Slip Resistance
The pool deck surface is constantly exposed to water, which makes it a potential danger zone. Tile is a potential slip hazard, too. However, the versatility of concrete can make the surface slip-resistant. There are several techniques to make concrete slip-resistant. 
Placing textured overlay or aggregate finishes or mixing clear plastic grit before the sealer is applied are just a couple of options. This is a significant feature to pay attention to since slipping can easily lead to severe injuries. 
10. Add Some Color
Concrete doesn't only allow you to add texture and replicate your favorite expensive material, but you can also add some color to it. If you are opting for a pop of color, be sure to hire experts to do the job right. Before adding any paint, clean the concrete surface of dirt and debris and allow it to dry. When applying the paint, get creative with the design and patterns. Use stencils, and feel free to mix and match colors as preferred. 
Hire
Concrete Flatwork
Experts for Your Dream Pool Deck
Responsible homeowners want to make the most out of their pool deck installation. To make it a secure and comfortable area that bursts with appeal, turn to the concrete paving experts at K&E Flatwork. 
K&E Flatwork has been providing its services to the Missouri and Kansas area for years. We are experienced in concrete paving and repair and always put customer satisfaction as a priority. Our concrete flatwork services include commercial concrete and pavement replacement and repair.
Reach out to our professionals, and we will design the perfect concrete pool deck for you and share top tips on how to take care of it for years to come.