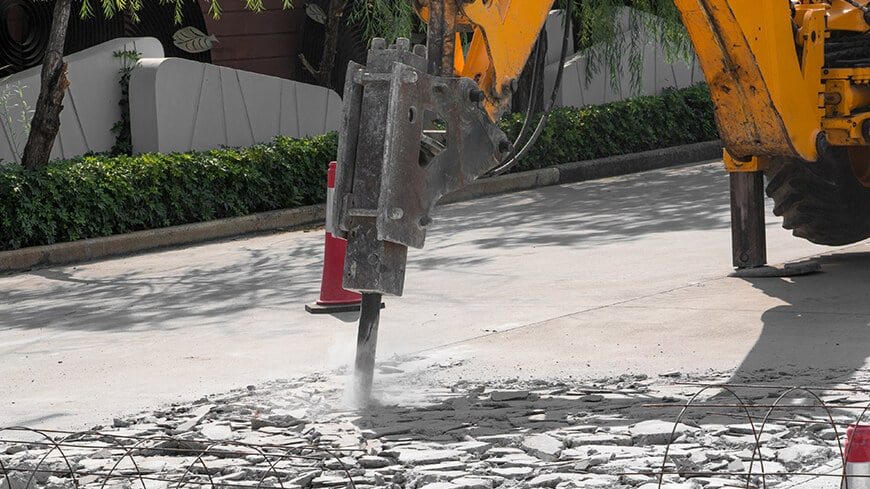 Unexpected Property Repairs—A Top Challenge for Property Managers in the US
Have you ever seen those circus performers who balance dozens of plates on top of their head while juggling bowling pins and riding a unicycle? Sometimes, being a property manager can be a bit like that. On the one hand, property managers must deal with tenants, but on the other hand, they must also accomplish myriad tasks that come with managing an entire apartment building or condo community. That's how they work every day, performing a delicate balancing act.

Dealing with Property Manager's Challenges: A Juggling Act
Juggling many responsibilities remains an issue for property managers (PMs) in the US today. In fact, a recent Unicom survey of 100 property management professionals across the country revealed five of their most pressing challenges. The list includes the challenges of reducing operating costs, growing revenues, hiring and maintaining quality staff, managing their time well, and dealing with unexpected property repairs. The latest National Association of Residential Property Managers (NARPM) report, which gathered insights from nearly 1,300 property managers across the US, published almost similar findings. It mentioned growth, efficiency, and maintenance as the top three things that continue to challenge most PMs today.
From these two findings, you can immediately see that these professionals tend to, indeed, focus on a lot of things at once. But, what if they address the multiple issues one at a time, instead? Perhaps, if they manage to handle unexpected property repairs first, for example, their operation costs will decrease, and they will have more time to fulfill their other responsibilities. This will also likely lead to higher revenues, as a greater number of potential tenants will be attracted to live in a well-maintained apartment or holiday home. In addition, if property managers choose to hire contractors for property repairs and maintenance, they will no longer have to worry about hiring and training an in-house team for those tasks. So, for property managers, focusing on one thing first—unforeseen property repairs, in this case—can create some sort of a positive snowball effect.
Unexpected Property Repairs: A Challenge or an Opportunity?
For you to turn the challenge of handling sudden property repairs into an opportunity, you must address it as an issue first. Know why you find it difficult to deal with, in the first place. Perhaps, you struggle with planning for those unforeseen situations.
When you're in a business of daily running a property where people live, you should expect that damages are bound to happen. It is no longer a matter of if, but rather when something will happen. But, of course, you'll never know exactly when a pipe will burst, or when the curb will get hit by a car—all you can do is to adequately prepare for those kinds of situations.
Here are a few tips to help you deal with emergency repairs more effectively:
Establish a reserve account dedicated solely to unexpected repairs
As the property manager, it is your duty to fix any property repair, immediately. You can't let your tenants sleep with a broken furnace on a chilly night. Or, you can't just leave the property sidewalks damaged for days or weeks. But, how can you call for prompt repairs when you don't have enough funds to pay for these? You may think you can collect enough rent to cover unforeseen repairs once or twice a year, but you never really know what to expect, do you? So, to make sure you have enough money to pay for any repairs—even the costly ones— set up a reserve account dedicated to emergency repairs. Take a few dollars from your monthly collection of rent fees, and put the money into that account.
Regularly schedule preventive maintenance
Preventive maintenance is the best way to minimize unexpected repairs in your property. After all, it is better to address property damages while they are still easy and affordable to fix. Plan out a schedule for regular maintenance services, and make sure your contractors or your staff adhere to that schedule. Pay attention to the start dates of the seasons for the year, as well. It might help to create maintenance checklists before the start of every season. Before winter, for instance, ensure every unit in your apartment building has an efficient, fully-functional heating system. The same goes for servicing the property's AC units in preparation for an extremely hot summer, for getting lawn maintenance before spring, and for doing gutter and roof checks before the fall.
Hire reliable, efficient contractors for preventive maintenance or property repairs
Whether you need preventive maintenance or repairs, make certain that you hire only trusted, reputable contractors in your area. Research extensively or ask around from other property management professionals so you can come up with a list of reliable contractors for your different service needs. But, to avoid having too many contracts and too many people to talk to, hire contractors that deliver a range of services. For concrete work, for instance, K&E Flatwork provides repairs and replacements for curbs, driveways, floors, sidewalks, and even handicap-accessible ramps. In addition, if you manage multi-properties, hire those contractors with resources to handle large contracts like yours.
Taking One Issue Off a Property Manager's Plate
By dealing with unexpected property repairs more efficiently, you can, at least, take one issue off your plate. This frees up your time to handle the other equally important or the more pressing issues of your tenants, which should have been the primary focus of your work, anyway. But, more importantly, as mentioned above, overcoming this challenge gives you the opportunity to address a lot of your other concerns. After all, tenants stay longer, and potential tenants move in a property once they feel comfortable living in it—and, of course, this leads to higher revenues and significant business growth.
Working as a property manager doesn't have to be a juggling act—you just must decide which tasks you should prioritize to make the succeeding duties a bit easier to handle.
In case you want to start with concrete repair and replacement services for your property, don't hesitate to contact us, today.